Anxious About New COVID Restrictions, Mass. Restaurant Association Asks Baker For Clarity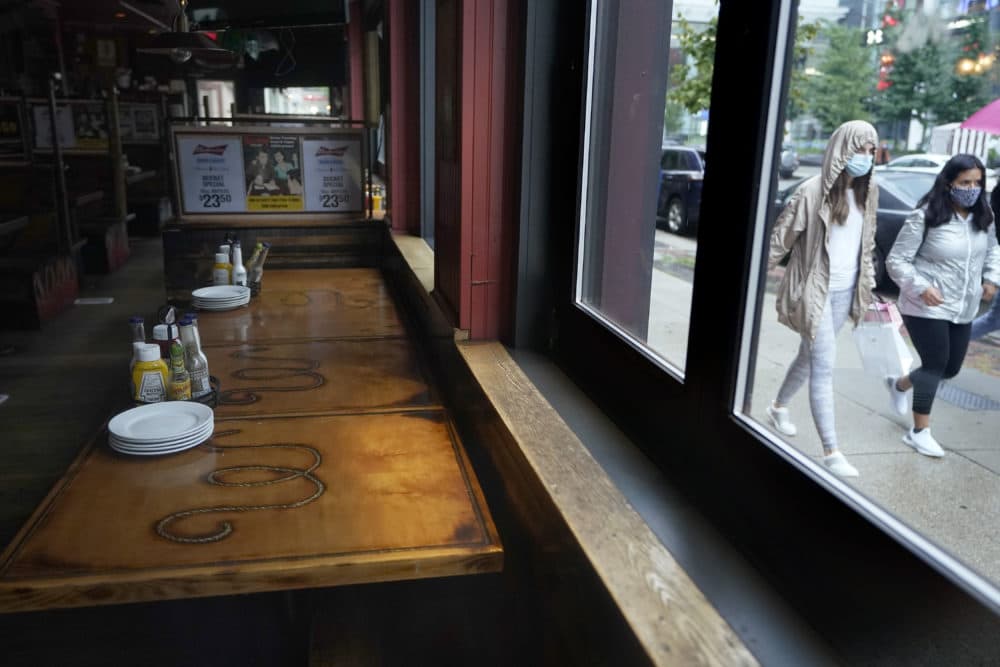 Restaurant owners across Massachusetts are waiting for clarification from the Baker administration about new regulations slated to go into effect on Friday.
Earlier this week, Gov. Charlie Baker announced what he called "targeted interventions" to stem the rising number of coronavirus cases in the state. In addition to a stricter mask and stay-at-home advisory, the order states that dining at restaurants must end by 9:30 p.m.
Several business leaders this week expressed fears the new rules would be "catastrophic" for the industry.
The Massachusetts Restaurant Association sent Gov. Charlie Baker a letter Thursday afternoon detailing its alarm over the Republican governor's order to reduce businesses' in-person service hours.
The association wrote in the letter:
"Within minutes of this Order announcement, many restaurant owners indicated they would need to furlough up to 50 percent of their staff as soon as this Friday. ... If taken, this action would put thousands back on the unemployment rolls of the Commonwealth that are already stressed and depleted. As we all know, the restaurant industry employs many immigrants and the majority do not qualify for any public benefits. These workers will be left to fend for themselves again, like at the start of the pandemic."
The letter also called upon Baker to clarify whether his rule means restaurants must close at 9:30 p.m. — or simply stop table service at that time and instead allow patrons to remain seated until 10 p.m.
Bob Luz, president of the Mass. Restaurant Association, told WBUR's Radio Boston that within hours of sending the letter, the administration agreed to allow patrons to stay inside restaurants until 10 p.m. as long as alcohol and table service ends by 9:30 p.m.
Baker had said earlier Thursday his administration would review concerns from various industries related to the 9:30 p.m. cutoff. He noted then that he was weighing making some changes to his so-called "stay-at-home advisory." Baker did not specify any possible changes, nor indicate when he would release them.
Luz noted that letter signers also are hopeful the Baker administration will allow restaurants to stay open an hour later on Thursdays, Fridays and Saturdays.