Circle Round: Fan Edition!
30:55
Play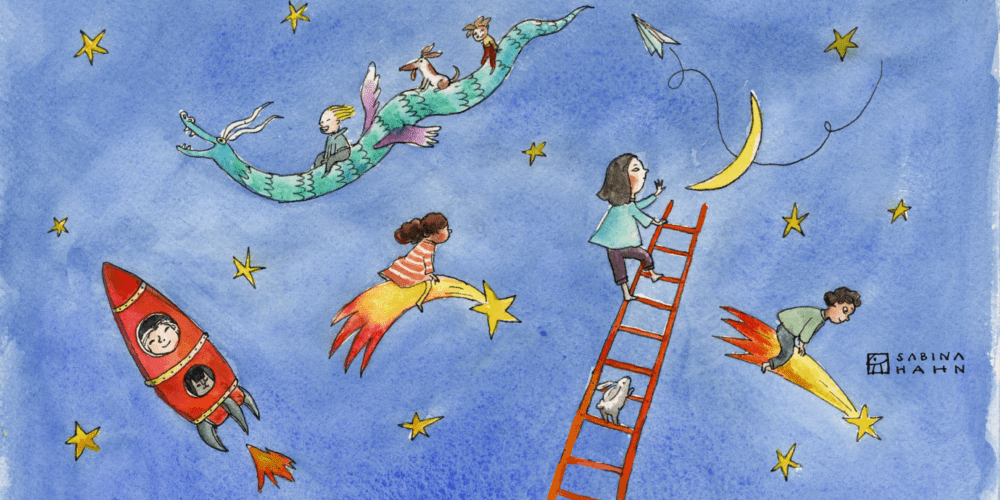 Think about a time you heard a good story.
A gripping tale that kept you riveted from start to finish.
Maybe it was a bedtime story a grown-up told you. Maybe it was a folktale you heard here on Circle Round!
Stories have the power to capture our attention and our imagination. And today we'll hear not one, but many stories... each of them created by Circle Round listeners like you!
Just like the folktales you hear on Circle Round, these stories take place at a certain time, in a certain location, and their subject matter runs the gamut, from termites to talking hamburgers, dragons to droughts, crabs to kings.
Some of the stories have been edited for time. And many of them feature special added-on music by Circle Round's composer, Eric Shimelonis.
This episode was written by listeners Aarav, Akash, Andrew, Aria, Brooklyn, Casey, Connor, Ellie, Evelyn, Henry, Iris, Johanna, Julian, Ronan, Scout and Sonia, with help from host Rebecca Sheir and composer/sound designer Eric Shimelonis. Circle Round's executive producer is Katherine Brewer. Our artist is Sabina Hahn.
---
Things To Think About After Listening
You know all about Circle Round stories, but have you ever heard of a "circle story"?
Circle stories are a great way to include more than one person in the act of telling a story.
First, decide who will help you tell your circle story. Gather everyone up — either in person or over the phone or computer — then choose a setting for your tale. Next, decide the order of storytellers.
The first person's job is to begin the tale with just one sentence. When the next person takes over, they should pick up from the last word they heard, and continue the story—again, with just one sentence! Then the next person goes, then the next, then the next, going around and around and around in a circle!
Everyone in your story circle should get several turns to add to the story. As for when your story ends, this activity is great for when you have a limited amount of time. As soon as dinner's ready, the car ride is through, or the rain stops, your circle story is done!
---
Coloring Page
ADULTS! PRINT THIS so everyone can color while listening. We're also keeping an album so share your picture on Facebook, Twitter, Instagram, and tag it with #CircleRound. We'd love to see it! To access all the coloring pages for past episodes click HERE. Our resident artist is Sabina Hahn and you can learn more about her HERE.
---
Fan Art
Circle Round listener Evelyn poses with a picture she drew for her story, "The Rainbow Kingdom."
Circle Round listener Johanna was inspired to write her own story, "Where The Termites Work."
Circle Round listener Sonia sent us her original tale, "The Kitties and the Cobblers"
Circle Round listener Aarav submitted a hand-drawn text and handmade illustrations.  To see more, click here.