Why I Ride My Bike -- And Why You Should Too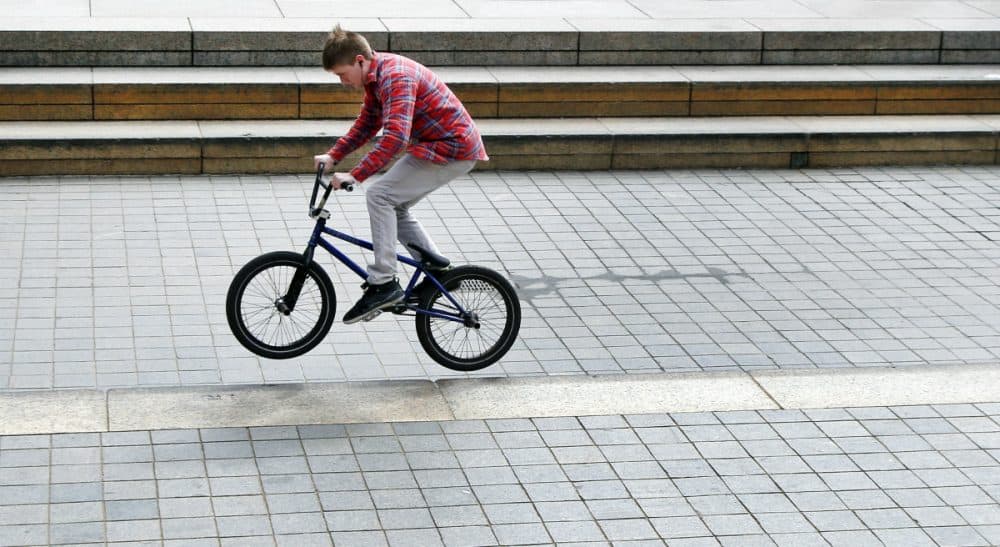 This article is more than 6 years old.
Spring has arrived. OK, the season has been dragged out, kicking and screaming. But regardless of its self-doubt and oscillations, it's finally here, and I'm grateful, because for me springtime means bicycle-riding season.
I rescued my bike from the basement the other day, gave its rusty chain a squirt of oil and topped off the tires with a fresh blast of air down at my neighborhood bike shop. Then, I took to the streets of Somerville and Cambridge, a carefree man happily transformed into a former version myself, a little more wild, a little less worried.
"I want to ride my bicycle," the rock band Queen once declared. "I want to ride my bike."
If it was ever out — or in decline, cycling is back with a vengeance. There are many reasons, both logical and romantic, to bravely pedal your two wheeler (or three-wheeler) through our fair city.
For one, urban biking has never been easier.
for me springtime means bicycle-riding season.
Hubway, the popular bicycle share service, announced its formal re-opening this month. They've added 10 new stations, for a total of 140 stations and 1,300 shared bikes across Boston, Brookline, Cambridge and Somerville, where for a modest fee you can can pick up a ride and drop it off at your destination. According to Hubway, since its launch in 2011, its riders have logged over 1.7 million bicycle miles. (The service usually closes down in the cold months, but in a pilot program this winter, Hubway bikes remained available in Cambridge. Riders braved the nasty weather to log some 2,000 trips per week.)
Boston continues to grow its reputation as a city that loves bicycles. Before former Mayor Menino created the Boston Bikes program in 2007, Boston consistently ranked near the bottom of the list of the country's major "bike-friendly" urban areas. Now, seven years later, citywide ridership has more than doubled. In 2012, Bicycling magazine rated Boston 16th in their "America's Top 50 Bike-Friendly Cities." In 2013, Walk Score awarded Boston 5th place in their list of "Top 10 Most Bikeable Large U.S. Cities." Boston was recently selected for a national two-year program to build protected bike lanes. And last month, Mayor Marty Walsh created a unique way for doctors at Boston Medical Center to help low-income patients combat obesity: They can prescribe $5 Hubway memberships.
Many area cities and towns have added extensive bicycle lane networks. And did you notice, Boston and environs are flat and fairly compact? We've got no sprawl like L.A. or Atlanta, or killer hills like the Bay Area. I can get from Davis Square to Park Street in 30 minutes. And you don't need to be super fit (or a hipster on a fixed gear). You can tool around on a granny bike and be fine.
The physical benefits of biking are obvious. The Discovery Channel says that cycling is good for your heart, your muscles, your waistline, your coordination, your mental health, even your immune system and overall lifespan. Of course, bike owners save energy, help decrease our reliance on fossil fuels and foreign oil, and create no pollution. Hubway says their riders "have burned 67 million calories and offset 500 tons of CO2 emissions." Plus, bikes reduce congestion: One more bike is one less car on the road.
Cycling reconnects me to my city in a way few other activities can.
All good reasons to get on your bike. But what of the psychological and spiritual benefits?
The act of pedaling a creaky crank with my legs and feet is the antidote to my sedentary existence. Biking combats that dreary, disengaged me, glued to my computer, mindlessly driving my car. That half-catatonic Charlie-on-the-MTA. Cycling reconnects me to my city in a way few other activities can. I engage with other citizens, pedestrians and fellow bikers, and I sense the physicality of neighborhoods, buildings and the roadway. I feel the elements — wind, sun, drizzle — on my body. On my bicycle, I am in nature, rooted to earth via rubber tires, not shielded inside some metal and glass bubble.
Relatively speaking, my bike is antiquated technology. For me, that makes it all the more endearing. Riding my bike is a direct link to a simpler time, when I was a kid, unencumbered, self-propelled and eager to explore the world. My bike is a time travel machine back to 1976.
Cycling is freedom.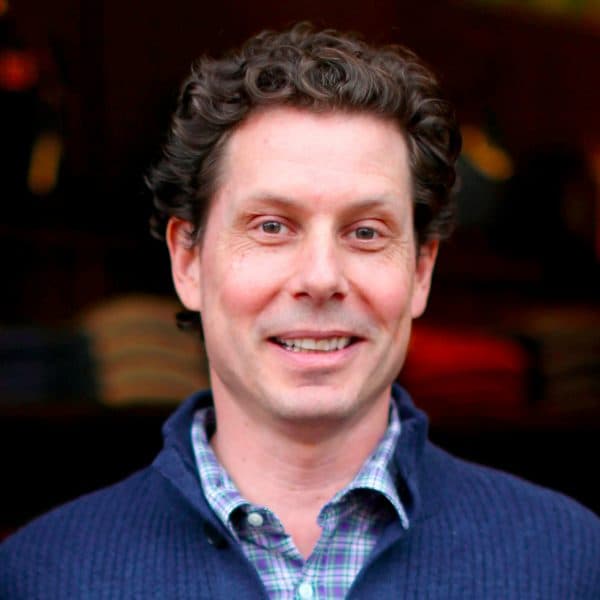 Ethan Gilsdorf Contributor
Ethan Gilsdorf is a writer, critic and author of "Fantasy Freaks and Gaming Geeks."