When It Comes To Edward Snowden, John Kerry Is A Hypocrite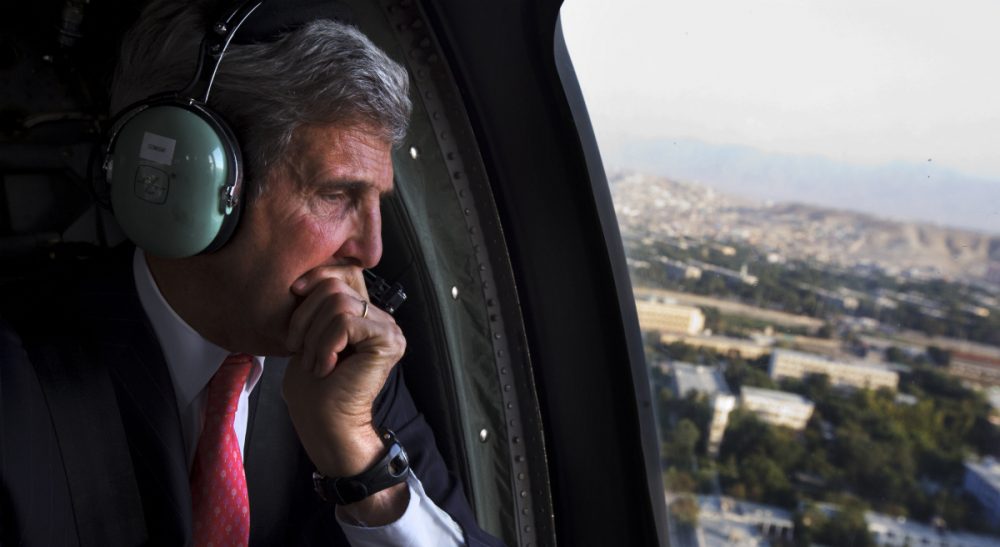 This article is more than 5 years old.
John F. Kerry channeling Spiro T. Agnew? Now, there's a bit of political alchemy no one would have predicted in 1971.
But there it was this week for all morning news viewers to see — the sputtering secretary of state hopping among network satellite feeds to declare Edward Snowden "a coward," and "a traitor," a 21st century nattering nabob of negativism who ought to "man up" instead of "just sitting there taking potshots at his country."
This from one of the premier potshot takers of his generation. It was Kerry, a founder of Vietnam Veterans Against the War, who sat in the witness chair before the Senate Foreign Relations Committee on April 22, 1971 to call out U.S. policy in Vietnam and the then-vice president, in particular, for characterizing as "criminal misfits" those who were challenging the conduct of the war.
John F. Kerry channeling Spiro T. Agnew? Now, there's a bit of political alchemy no one would have predicted in 1971.
"Those he calls misfits were standing up for us in a way that nobody else in this country dared to," Kerry said of Agnew and the swelling ranks of dissenters that included college students, draft resisters and, yes, a defense contractor named Daniel Ellsberg who set off a legal firestorm when he leaked the Pentagon Papers to alert the American people to the pattern of government lies woven to justify a war that cost this country alone 58,000 lives.
"Daniel Ellsberg demonstrated enormous courage during a difficult and turbulent time in America's history, courage which undoubtedly saved American lives on the battlefield and helped to hold politicians accountable for mistakes they refused to admit. His story reminds us that to fulfill the responsibilities of citizenship is to always ask questions and demand the truth," then-Sen. Kerry wrote in 2002 of the man Richard Nixon's Justice Department indicted under the same Espionage Act that Kerry would now wield against Snowden.
It is easy to forget that Ellsberg was not the folk hero he is today in 1971. For every protester who hailed him as a whistleblower, there were many more in Nixon's Silent Majority who condemned him as a traitor, as Kerry this week condemned Snowden for "violating his oath that he took when he took on the job he took, and betraying, I think, the fundamental agreement that he entered into when he became an employee."
Ellsberg, himself, this week denounced Kerry's righteous demands that Snowden return to face charges as "disingenuous" or "ignorant" or both.
"Snowden would come back home to a jail cell — and not just an ordinary cell-block but isolation in solitary confinement, not just for months like Chelsea Manning but for the rest of his sentence, and probably the rest of his life," Ellsberg wrote in The Guardian. "His legal adviser, Ben Wizner, told me that he estimates Snowden's chance of being allowed out on bail as zero. (I was out on bond, speaking against the Vietnam war, the whole 23 months I was under indictment.)"
The charges against Ellsberg eventually were dropped after it was revealed that government agents had broken into his psychiatrist's office to collect information in hopes of discrediting him. Despite the unprecedented war the Obama Administration has been waging on investigative journalists in the courts, it is unlikely to authorize an illegal break-in to further its campaign against Snowden.
Instead, it should abandon that misguided campaign altogether. Snowden's motive in revealing the sweep of NSA surveillance, like Ellsberg's, was to tell Americans what was being done secretly in their name. "My priority is not about myself," he told NBC News this week. "It's about making sure that these programs are reformed and that the family that I left behind, the country that I left behind, can be helped by my actions. And I will do everything I can to continue to work in the most responsible way possible — and to prioritize causing no harm while serving the public good."
Even President Obama acknowledges that the open debate about surveillance and civil liberties that Snowden's leaks spawned has made the nation stronger but, like Kerry, he clearly misses the irony.
[Kerry] has never fully integrated his dual identity as a war hero and an antiwar activist.
As we in Massachusetts know better than most, John Forbes Kerry has always been a conflicted man. The former senator from Massachusetts has never fully integrated his dual identity as a war hero and an antiwar activist. His critics have long dismissed him as a political chameleon, taking on whatever coloration might advance his career. Even his supporters suspect that is what he did in 2002 when he supported the invasion of Iraq. We all watched him lose a presidential election a decade ago trying awkwardly to reconcile the contradictions in his life story or to revise them to make himself more palatable to voters.
Edward Snowden, like Daniel Ellsberg before him, made a different choice. These men knew that their leaks would be the defining action of their lives and, no matter how much John Kerry huffs and puffs, it is clear that both of them accepted the consequences.
---
Related: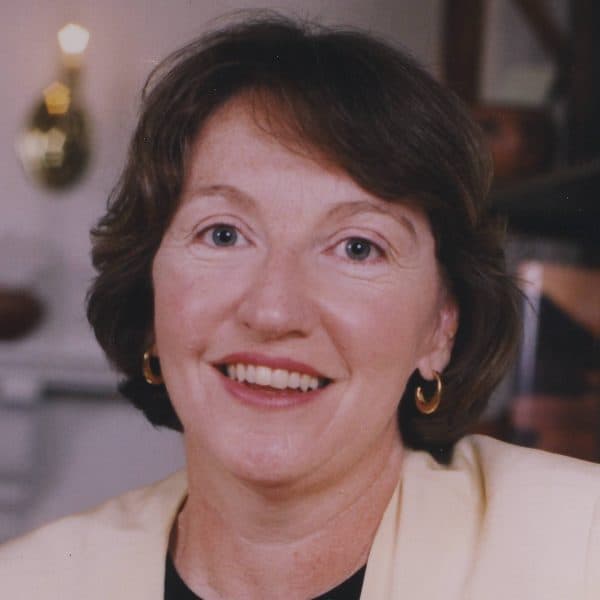 Eileen McNamara Cognoscenti contributor
A Pulitzer Prize-winning former columnist for The Boston Globe, Eileen McNamara is the author of "Eunice, The Kennedy Who Changed the World."