Tom Menino: He Reconfigured The Job In His Own Image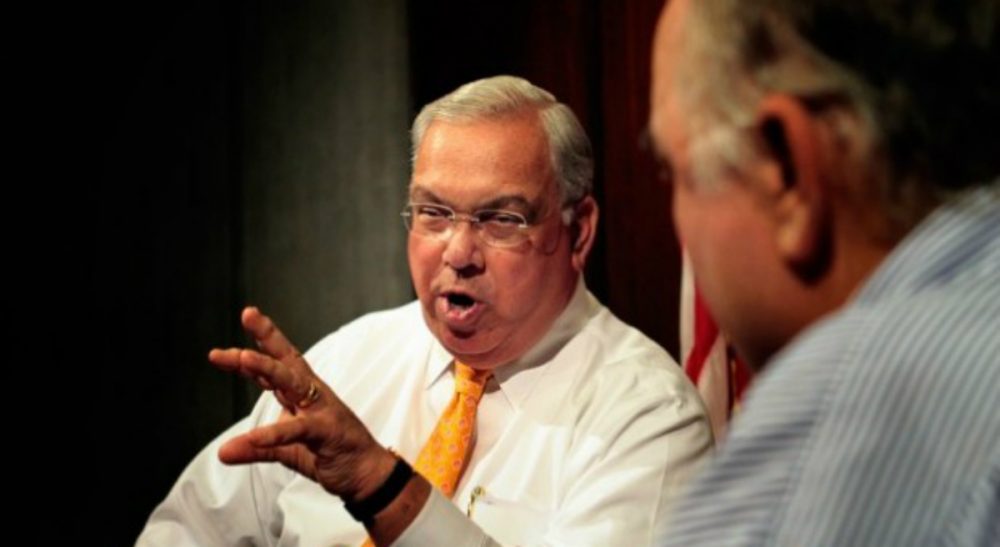 This article is more than 5 years old.
I got off a flight from Italy at 7 p.m. on October 30, 2014. While abroad, I had read that Mayor Menino was suspending his cancer treatment, and expected the worst. Two hours later, when I landed and found out he had passed away, I was horrified. It was almost as if I expected the Air France pilot to announce the event over the inflight speakers.
I last saw the mayor in August, at a Red Sox game. He was alone, a guest of the team in the owner's box, attentively watching the game. What had always struck me when I met him was how comfortable he seemed in his own skin, no pretensions, no airs, none of the packaging we have come to expect of politicians. And on this occasion, he was just a fan, treating me to his insights about what the team was doing, what the manager should have done, second guessing the calls that went against the Sox — just a fan.
And in the days since his passing, I have been struck by his ubiquity. Everyone had a Mayor Menino story. Everyone could describe his attending this or that event.
in the days since his passing, I have been struck by his ubiquity. Everyone had a Mayor Menino story.
I was a co-chair of the annual gala to celebrate the Asian Task Force Against Domestic Violence on Saturday, November 1. The event began with a moment of remembrance of the mayor, but more significant, gratitude for his having attended all but one of these galas over the years.
He didn't just show up. He worked, he celebrated, he engaged with the participants. It was not just a photo opportunity, the politician blitzing in and out so that the newspaper would record their presence. He and his wife were really there and for the duration.
Boston was a difficult city to be mayor of when he began his tenure. It was divided racially, the scars of the school desegregation case palpable. It was divided ethnically, politically, economically. No one would have expected this product of Democratic Party politics to be able to reach across those boundaries, the first Italian American mayor. Candidly, I don't think anyone expected much of him at all. Perhaps that made it easier for him to reconfigure the job in his own image. Perhaps he was able to do what he did because he was not looking around the corner for the next rung of the electoral ladder. He had reached the pinnacle of his ambitions with the mayoralty. He was where he wanted to be, and we were the better for it.
---
Related: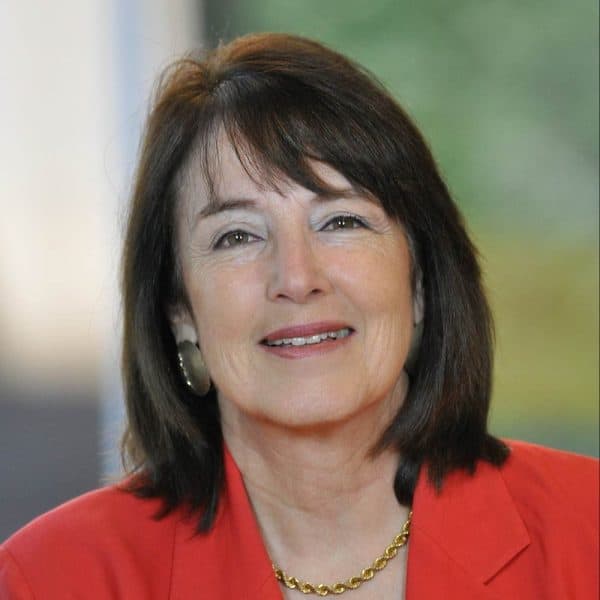 Nancy Gertner Cognoscenti contributor
Judge Nancy Gertner was appointed to the bench in 1994 by President Bill Clinton, and retired in September of 2011 to join the faculty of Harvard Law School. Her autobiography, "In Defense of Women: Memoirs of an Unrepentant Advocate," was published in 2011.