Heavy Meddle: The Lightning Round!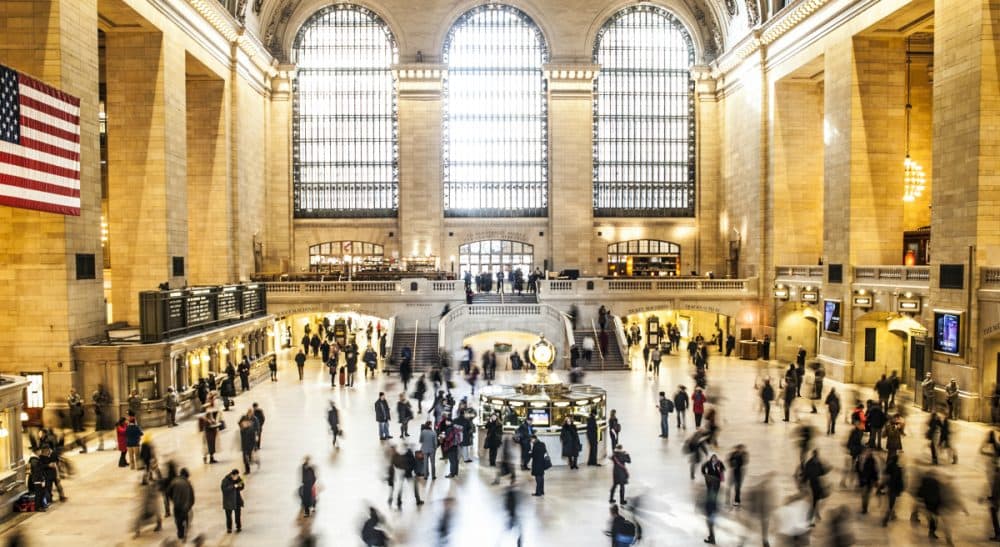 This article is more than 5 years old.
Howdy Meddleheads!
Every few months, I like to clean house here at Questionable Advice Headquarters, and that means looking over some of the letters I never bothered to answer, mostly because they were too short. I mean to rectify that this week. Let them be received in the light-hearted spirit in which they are offered…
Thanks,
Steve
p.s. If you want to send a letter (of whatever length, though more detailed is better) send away to advice@wbur.org.
...
Steve,
How often should I text/call my son, a freshman at college in Iowa?
Missing My Boy
...
Dear Missing,
Find the exact midpoint between your desire to reach out and his desire to be reached. Now halve that.
--S.A.
---
Hey Steve,
How do I get the men in my house (my husband and 8-year-old son) to put their dirty clothes in the laundry basket, not hanging over or on the floor next to it?
Fed Up
...
Fed Up,
Remit any dirty clothing not placed in the basket to their pillows.
--S.A.
---
Steve,
My daughter is a freshman in college. I miss her when she's not home. However, when she comes home it's a battle. Is this normal?
Nesting Quietly
...
Dear Nesting,
Not only is this normal, it's virtually inevitable.
--S.A.
---
Steve,
How do you deal with a micro-manager who doesn't want to give you a chance to succeed?
Undermined
...
Dear Undermined,
Quit. If quitting isn't an option, ask for another manager. If asking for another manager isn't an option, start looking for another gig. There's no angle in working for someone who doesn't want you to succeed.
--S.A.
---
Hey Steve,
How can I get my HGTV-loving husband interested in sports?!
Itching for a Jock
...
Dear Itching,
I'm pretty sure there's a fantastic support group for women who share this desire. Actually, check that. There isn't. It's just you.
Hmmmm.
Perhaps you could arrange a husband swap. Something tells me there are millions of woman who would happily ship you their sports-addicted husbands for a chance to hang with yours.
--S.A.
---
Steve,
Why does there seem to be a decline in self-respect in society?
Disrespected
...
Dear Dis,
Because people are lonely and self-respect is one of the first things that gets thrown overboard in that particular lifeboat.
--S.A.
---
Dear Steve,
As an aspiring writer with only a BA, should I fork the cash and go for an MBA?
Confused
...
Dear Confused,
I'm pretty sure you mean "MFA," not "MBA." Or maybe you mean "NBA"? How tall are you, anyway?
--S.A.
---
Hey Steve,
What will it take to produce a winning season for the University Michigan football team?
Go Big Blue
...
Dear GBB,
Not a day goes by that I don't ponder the same thing. I guess we just have to root for that particular University to funnel as many of their institutional resources as possible into creating a winning football program! Maybe start by selling all the lab equipment and jacking up student fees. The most important thing is that we get our priorities straight when it comes to the true purpose of higher education.
--S.A.
---
Yo Steve,
Are you allergic to almonds?
Mr. Mounds
...
Dear Mr. Mounds,
No.
--S.A.
---
Steve,
Maybe you can help with this: why does the U.S. continue to ignore the student loan crisis?
In the Red
...
Dear In the Red,
Because not enough students and indebted ex-students are politically active.
--S.A.
---
Steve,
What do you do if your friend is dating a guy who weighs her down?
Clipped Wing Woman
...
Dear Clipped,
Let her figure that out all on her own.
--S.A.
---
Steve,
I never know what to do if I'm alone at a restaurant and the service is slow. I hate the idea of just gazing into my phone. What are some other options?
Table for One
...
Dear Table,
1. Read a book.
2. Daydream.
3. Be grateful you have enough money to sit in a restaurant being bored.
--S.A.
---
Steve,
My best friend's boyfriend does not like me and my boyfriend. We've made the effort, but it's not looking like this will change. Is there anything else we can do?
Dissed By Him
...
Dear Dissed,
Stop giving a damn.
--S.A.
---
Author's Note: Well, we come to the end of another Lightning Round. Please send your own questions along via email, though aim for a bit more detail. It's hard enough for me to give helpful advice when I have the full story. It's virtually impossible if I don't.
♥
---
Steve Almond is the author of the book "Against Football." He is the co-host, with Cheryl Strayed, of the WBUR podcast, Dear Sugar.