At The End Of A Year Marked By Mass Killings, Letting Peace — And Calmer Heads — Prevail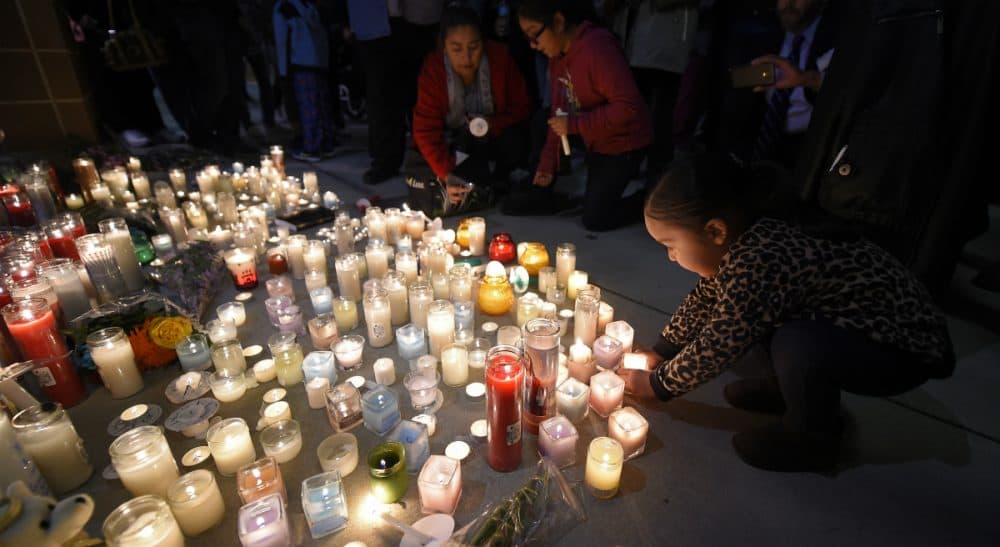 This article is more than 4 years old.
In the uncalm days following San Bernadino, there has been time to reflect on who we are and who we would like to be. It's becoming clearer that the way forward involves not a quick fix, but greater courage in cultivating peace among the disquiet.
People have rushed to buy guns thinking they can defend themselves and ordered Kevlar clothing hoping they can protect themselves.
People have rushed to buy guns thinking they can defend themselves and ordered Kevlar clothing hoping they can protect themselves. They have reckoned in the cold clear light of December that no one is going to save them. There will be no sweeping federal gun control laws passed by our senators and representatives. There will be no Obama drone flying over the U.S. knocking out domestic terrorists. Donald Super Trump's walls, be they real or bureaucratic, can never exclude all the people who would like to harm us. We are on our own.
There is not one technical fix that will solve this problem, or it would have been done by now. Although officials cite political motive in separating terrorists from other murderers, it doesn't matter whether it was a Christian shooting up an abortion clinic, a Muslim opening fire during a holiday lunch, a young man assaulting school children, a female postal worker turning a gun on her colleagues, or a white supremacist firing on a black congregation. The results are the same.
The angry face of mass murder has become a permanent feature of American life. The angry face has shot up our schools, our workplaces, our houses of worship. It has blown up buildings, businesses and public events. Mass murderers usually die by their own hands, whether they pull the trigger or commit suicide by police, going out in a blaze of bullets thinking they have shown us, revenged us. But really, they have lost the argument, given up on the everyday struggle to improve this world and their place in it.
We are left to stitch together the remnants of what is right and good despite a shattered sense of security. What most of us really desire has not changed since the beginning of humankind. According to the Book of Isaiah, written nearly 3,000 years ago, "the work of righteousness shall be peace; and the effect of righteousness quietness and assurance for ever." (Isaiah 32:17)
We long to move toward peace, but how do we do so when surrounded by such conflict? A parable is provided in the Gospel According to St. Matthew, written in the first century after Christ's death. When the Pharisees held a council against Jesus, planning how they might destroy him, Jesus withdrew "and great multitudes followed him, and he healed them all." (Matthew 12:14-15) The way forward involves stepping away, disengaging.
"If they [the disbelievers] withdraw from you, and do not fight you, and offer you peace, then God assigns not any way to you against them," counseled Muhammad in the Qu'ran, written nearly 1400 years ago. (Qu'ran IV: 90)
The holy books from three of the greatest religions provide direction on how to live together. Psychology tells us how the individual can survive the anxiety of the group. Murray Bowen, a psychiatrist, wrote that the fully differentiated self withdraws from the group, but still has a relationship with it. Bowen pioneered family systems theory, but his analyses also have been applied to the larger social emotional system where we all live.
Bowen wrote that anxiety can spread like wildfire, like it has since San Bernadino, and that the challenge of becoming a differentiated self, not one that is fused with the larger system and acts like its puppet, is to learn to manage anxiety by staying open to outside information.
While the shootings this year seem formidable, they are just a tiny fraction of more commonplace calamities.
While the shootings this year seem formidable, they are just a tiny fraction of more commonplace calamities. According to a database of four or more shootings in one event, there have been 462 deaths from mass shootings this year. Compare this to the 3,500 drownings, the 29,200 deaths from car crashes, and heart disease, which takes about 610,000 lives annually, and mass murder doesn't seem as overwhelming.
Those who have acquired Kevlar clothing will soon discard it because it is so heavy and hot to wear. Most of those who have bought guns thinking they will be able to defend themselves will find the murderer never calls.
Mass murder is certainly a serious problem, but the causes are complex and require wider social transformation beginning with the individual. Proffering peace requires stepping away instead of provoking, contemplating instead of venting, and testing fears against reality before reengaging.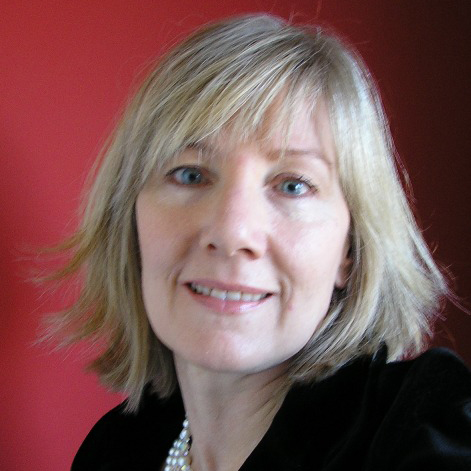 Susan E. Reed Cognoscenti contributor
Susan E. Reed is a columnist who has won several awards for her international reporting and her book, "The Diversity Index."