Shadow Banks And Shady Regulations Spell Caution For Trump's Treasury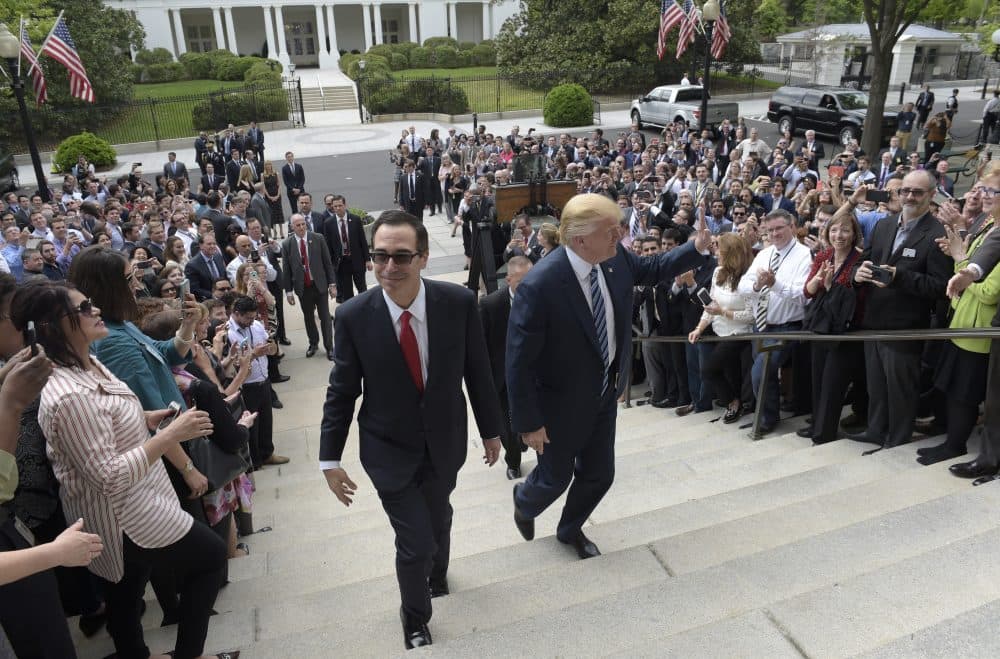 This article is more than 3 years old.
They don't call economics the dismal science for nothing. A new study suggests we may be flirting with the same heedlessness that brought us the Great Recession.
The study, by a quartet of economists at Stanford, Columbia and the University of Chicago says so-called shadow banks — lightly regulated, non-bank institutions like mortgage companies, investment firms, money market funds and life insurance companies — have almost tripled their share of home loans over the percentage they had in 2007. They are responsible for three-quarters of all loans to low-income buyers insured by the Federal Housing Administration.
A new study suggests we may be flirting with the same heedlessness that brought us the Great Recession.
Why is this worrisome? The shadow bank Lehman Brothers, the investment firm whose 2008 bankruptcy from reckless mortgage lending was the biggest in U.S. history, became the first domino to fall in a financial crisis that ultimately required a government bailout. With the shadows' resurgence, The Economist magazine said last year, "Politicians and economists who often have little in common, unanimously agree that shadow banking, left to its own devices, has the potential to trigger another financial collapse."
And what did our president do last week? Order his Treasury Department to review the Dodd-Frank regulations passed in the wake of the crisis to make future bailouts less likely. As he wielded his pen, Donald Trump called Dodd-Frank "damaging."
Oh boy.
To be clear, the economists' study passes on the question of whether the shadow banks' growth could touch off Great Recession II. But it does take a stand on a key question: Are the shadows grabbing so much mortgage business from traditional banks because of lighter regulation (banks have higher capital requirements, for example) or because the shadows do more business online, offering greater convenience and efficiency? (Quicken Loans, with its online mortgage arm, is among the nation's top three mortgage lenders.) Both advantages are factors, but the lack of regulation is more important, the study concludes.
"Our results suggest that the rise of shadow banks in the mortgage market is importantly driven by their lower regulatory burden," the authors write. "In other words, shadow banks find it cheaper to originate mortgages." Traditional banks, they say, generally "provide higher quality products than shadow banks. Despite this, they lose market share during this period [since the recession] because of a large increase in the intensity of regulatory burden after 2010 passage of the Dodd-Frank Act."
Optimists argue that shadow banks, chastised by the disaster of 2008-09, are less daredevil than they used to be, with several shedding risky businesses like mortgage lending. But the evidence suggests that that's because Dodd-Frank, the goal of which was to bleed excessive risk-taking from the system, has, um, bled risk-taking from the system, Trump's grousing notwithstanding.
As he wielded his pen, Donald Trump called Dodd-Frank "damaging." Oh boy.
Ah, it always comes back to Trump these days, doesn't it? We'll see what the Treasury Department comes up with as it follows his marching orders to review Dodd-Frank. The law could perhaps be simplified. But Wall Street critics seem to be gunning for its stiffened capital requirements, which they allege have choked off bank lending. That's a crock: Loans from FDIC-insured institutions grew more than 5 percent last year amid respectable bank profits, government data show.
Last year, responding to federal efforts to ratchet up capital and other requirements on shadow banks, the Urban Institute called the move a good but insufficient step to avert future bailouts. The new academic study should convince our leaders that weakening financial regulation would be a huge leap backwards. Our president surely wouldn't be that irresponsible, right?
Right?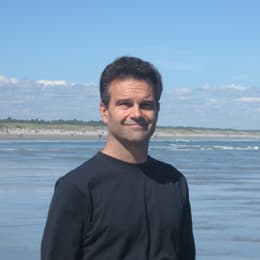 Rich Barlow Cognoscenti contributor
Rich Barlow writes for BU Today, Boston University's news website.