The Climate Change Students Are Fighting For Their World. We're Just Living In It
Paris. Cape Town. Delhi. Seoul. Boston: just a handful of the cities where more than 1.4 million students went on strike Friday, protesting their governments' deadly stagnation on climate change. The school strike spanned 123 countries and may have been the largest environmental protest in history. Greta Thunberg, the 16-year-old Swedish student activist who inspired the strike, co-wrote an op-ed for The Guardian which brutally explained why she had skipped school every Friday since August to protest.
"[W]e didn't have a choice," Thunberg and her co-authors wrote. "Last year's UN Intergovernmental Panel on Climate Change's special report on global warming could not have been clearer ... To have any chance of avoiding that extreme danger emissions must drop rapidly — so that by the time we will be in our mid- and late-20s we are living in a transformed world."
The two most important words in that last sentence are "transformed world" — not only because transforming our world is a baseline requirement for mitigating climate change, but because it conveys something crucial about Friday's strike: It launched a new era of activism, one led by kids and teens whose future has been held hostage by adults reckless about climate change's existential dangers. These students will lead many more strikes. Skipping school to protest is one of the few peaceful ways they can advocate for their own future.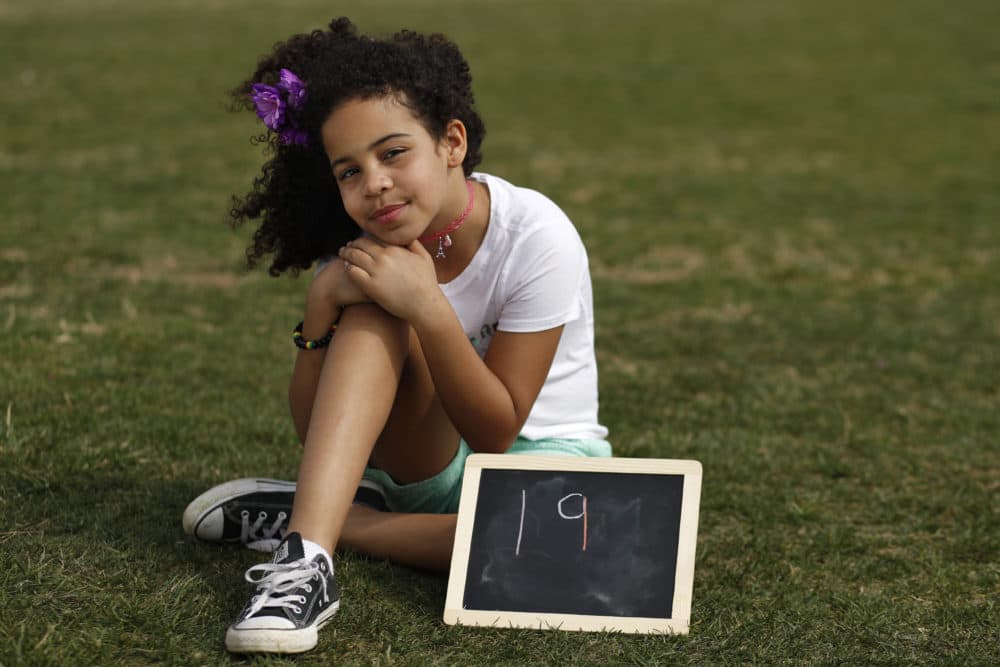 Today's young people are aware that the window for avoiding a worldwide climate crisis will close long before most of them can hold elected office, or before the millennial generation can stake out a majority hold in politics in which pro-transformation leaders like Rep. Alexandria Ocasio-Cortez and Rep. Ilhan Omar have an actual shot at leading parties.
In other words, the students understand that they're stuck with dinosaur politicians whose refusal to take climate change seriously could very well destroy their world. The rest of us have been able to enjoy the world through the autonomy of adulthood. Even as a 30-year-old who doesn't have kids, I feel a sense of shame when I look at the photos of last week's strike. My peers and I have had a decade or so to transform our political and economic system — to vote, organize and commit civil disobedience so that climate change can be addressed before it's too late. And we haven't succeeded.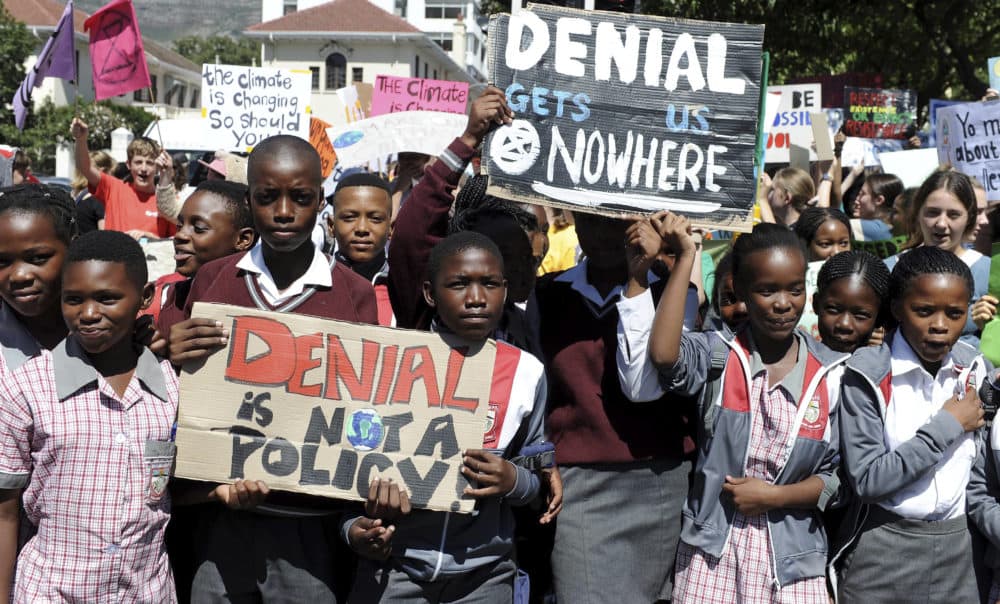 It might be tempting to see the global protest as a glimmer of hope: "Look at those kids. They'll get us back on track." Not only is that conveniently self-absolving for the rest of us, but it ignores a central goal of the strike. "We don't want you to be hopeful," Thunberg and her fellow activists wrote. "We want you to panic and take action. We want you to join us."
This is the stark choice that adults who claim to care about climate change must make. We can team up with the kids and teens in their fight for an inhabitable world, or we can alternately patronize and insult them and cement a joint legacy as the most selfish, narcissistic generations in history.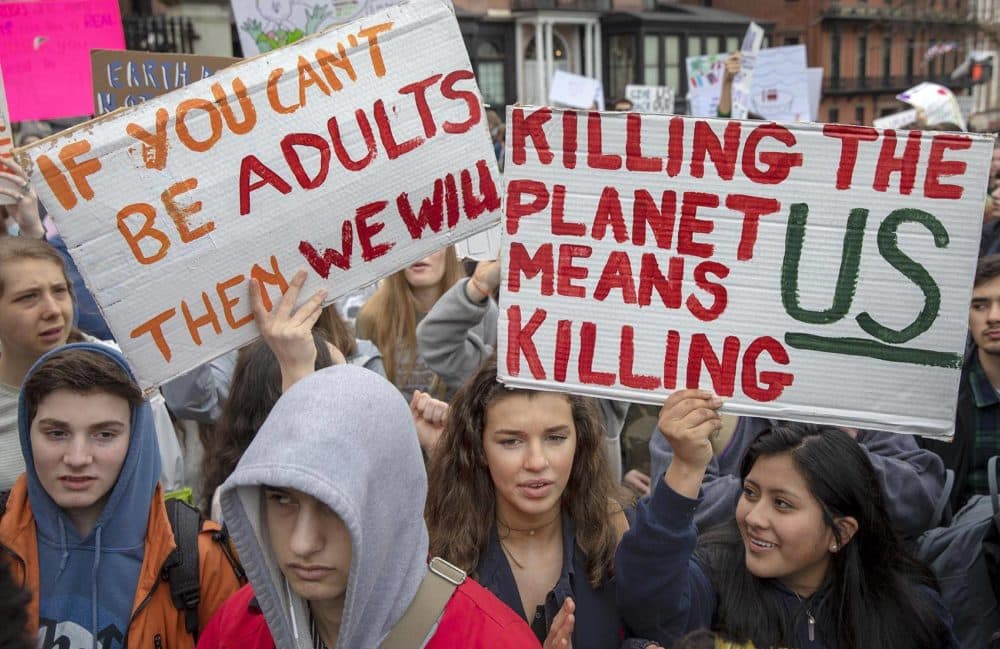 We can organize and wage our own strikes and sit-ins, in solidarity with the students, to shame and even intimidate our elected officials into engaging with climate change. Or we can just keep going to work, living our lives and comforting ourselves with the false reassurance that another generation can "figure out" a problem that no generation has faced before.
We can amplify the students when they challenge would-be allies like Sen. Dianne Feinstein over their condescending refusal to consider real climate change solutions like the Green New Deal. Or we can do what The Atlantic Caitlin Flanagan did and dismiss the protesters as "jackbooted tots and aggrieved teens" who dared to offend the honor of a senior senator.
We can accept that mitigating climate change (and surviving it) will not come without sacrifice from each generation. Or we can cling to our possessions, our traditions, our lifestyles, and allow the students to pay the cost of our self-absorption — a cost that might just be the world itself.
After all, it is the world that the students are fighting for: their world. The rest of us are just living in it.