There's A Big Crowd In Trump's Head. That's A Problem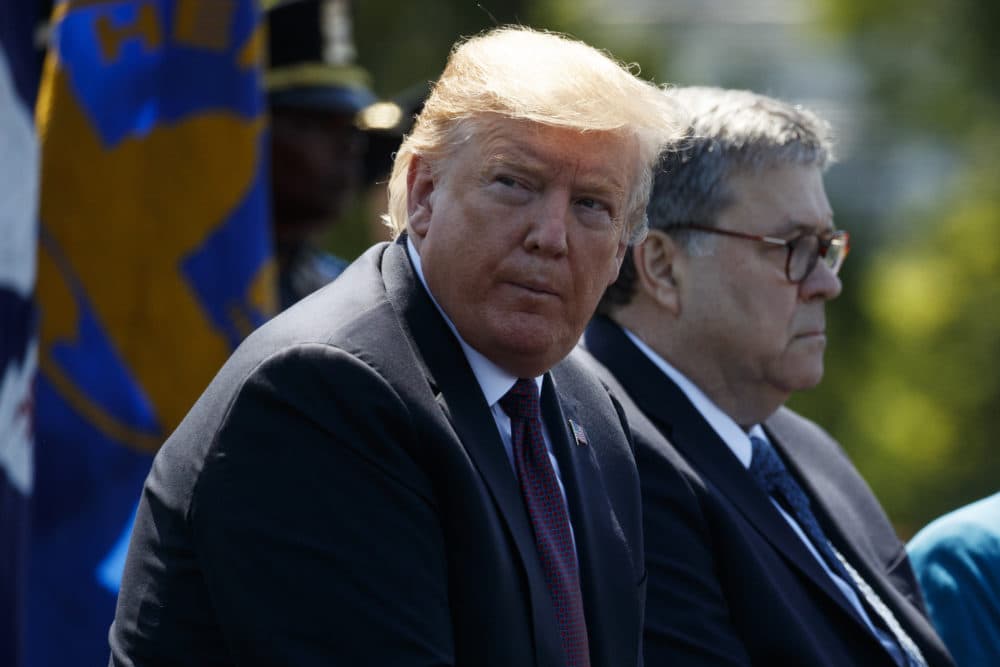 Chatting recently with Rachel Maddow, Hillary Clinton remarked that she was living rent-free in Trump's brain. It looked like a quip. But really she was telling us how well she understands the 45th president, and the combination of abusiveness and porous vulnerability that is his essence.
It's paradoxical. Donald Trump has long mocked and threatened Hillary Clinton. He has publicly bullied her and sought to humiliate her.  But if someone can't stop thinking about you, aren't you indeed living rent free in his mind?
And, if it's that easy to squat in his space, who's holding the greater power?
I want to ask Hillary, what's it like in there? Plush? Fancy? Is there a swimming pool? A gold throne? A world-class view? The world's biggest television? Maid service? Plenty of empty rooms?
Or is it more like the Augean stables before Hercules was tasked with shoveling — full-up and un-mucked for 30 years?  Does she have to share the couch with many others? Mueller? Comey? Schiff? Pelosi? Stormy Daniels?
Psychologically Nero was kind of an ur-Trump -- though he never got the hang of "using his words."
Trump is the most politically powerful human alive, but his mind lacks the free space to do a president's work, because he's got enemies clambering in through every door and window. He wakes up every day, and there's Hillary and the whole gang sitting in his head. His only recourse is to try to free himself with hostile tweeting or by stirring up his diehards at big rallies. As a practicing psychotherapist, I can tell you these aren't the acts of someone in control of his head — or his life.
Contemplating the weird contradiction of so much power and such frantic and misplaced focus makes me think about a book I read by Bard College classics professor James Romm about the infamous Roman emperor, Nero (37-68 AD).
Psychologically Nero was kind of an ur-Trump — though he never got the hang of "using his words." (No doubt his contemporaries would have preferred Twitter rants to his actual rageful murdering.)
Nero, too, was arguably the most politically powerful human alive in his day.  Yet, his mind, was also so flooded with resentments and enmities that it burst its banks.
Nero became emperor at 16 years old, after his mom (seems to have) poisoned his step-dad, Emperor Claudius, to make sure her son got the job.
As a youngster, Nero governed well enough — while he listened to his elders. But before long he threw off all his advisors and allowed his egotism, lust and wrathful impulses to guide him. From then on, he destroyed or corrupted pretty much all he touched.
He used the family's poisoner (a job to wonder about) to kill off his younger half-brother Brittanicus, lest he threaten Nero's own reign. A few years later, after his mother sided with his wife against his mistress, he had her murdered, too.
Before long, Nero's excesses alienated even his loyalist fans and guards, and at 30 years old, he was forced to flee Rome. He could run from his duties, but not his head. Soon after, he killed himself.
Obviously, Emperor Nero and President Trump are very different. And I am not conflating Nero's homicidal rampages with Trump's more guarded inciting of racist and religious violence.
But I am talking about a certain shared turn of mind.
Nero exemplifies how, since time immemorial, it is really, really bad for a person to come into possession of unlimited wealth and out-sized power, when he lacks an ethical compass and the ability to accept limits.
Trump's mind lacks the free space to do a president's work, because he's got enemies clambering in through every door ...
Thanks to this confluence of moral lacunae and wealth-enabled entitlement with high office, it becomes almost certain that this person will become too intent on having his own way, and refuse to let himself be checked by others.
Since no one will be able to disagree with him without becoming his enemy — and thus an enraging tenant stuck in his brain — he cannot lead wisely.
Most of us, thankfully, live within limits and obligations that build walls between us and any opportunity we might have to enact our psychodramas on a world stage. And although, at times, we inevitably cause pain to those around, the constraints of our stations mostly hold us in check.
Tyrants are not so lucky. They flap the wings of their psyches up and up into ever-thinner air, until their oxygen-starved minds depart consensual reality. They are left to shadow box with their inflated and terrifying hallucinations of enemies, while the safety of their citizens vanishes into the gloom.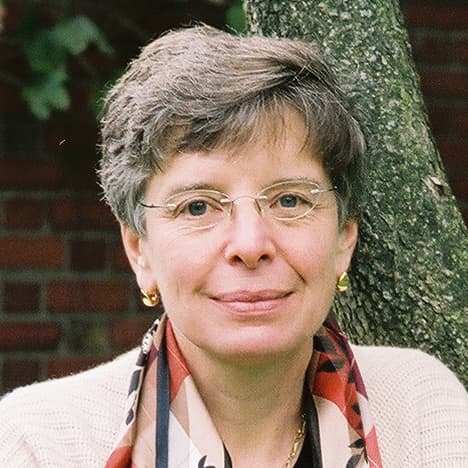 Janna Malamud Smith Cognoscenti contributor
Janna Malamud Smith is a psychotherapist and writer.