A Supreme Subversion Of Democracy
Back in 1957, William F. Buckley made a declaration that now serves as a rallying cry of the modern conservative movement. "The White community in the South is entitled to take such measures as are necessary to prevail, politically and culturally, in areas in which it does not predominate numerically … For the time being, it is the advanced race."
Buckley was certainly endorsing the legacy of Jim Crow, in which the entrenched powers of the former Confederate states systematically robbed African Americans of their franchise. But he was also endorsing a new brand of politics, in which Republicans cast aside the democratic ideal of fair elections in favor of any strategy that consolidated their power.
It took the GOP more than six decades, but last week a Supreme Court — assembled by two Republican presidents who lost the popular vote and a Senate leader who proudly flouted the Constitution — endorsed Buckley's patrician brand of white supremacy.
In an historic 5-4 vote, the panel's five conservative Justices ruled that the federal courts had no power to interfere in gerrymandering, the practice in which politicians — primarily Republican politicians — try to manipulate political boundaries so they gain more seats with fewer votes.
That gerrymandering undermines democracy is a fact to which the justices freely stipulated. But they argued that the political system, not the courts, should be left to remedy this corruption of the electoral process.
It is impossible to square this hands-off approach to politics with the verdict rendered two decades ago, in which the conservative majority of the Court voted to halt the recount in Florida, and handed the presidency to George W. Bush, by a 5-4 margin.
But Republicans no longer even pretend to care about this sort of hypocrisy. In morphing from the Party of Lincoln to the Party of Trump, the GOP has cast aside the moral restraint associated with a functioning conscience.
Which is why the Supreme Court's abdication on this issue ranks as so disastrous. It is an open endorsement, not just of gerrymandering, but of the anti-democratic mindset that lies at the heart of the practice.
That mindset has become the governing principle among Republicans. As a minority party with wildly unpopular and plutocratic policy positions, one made up almost entirely of white people, the GOP has embraced a series of measures intended to rig an electoral system they cannot win fairly.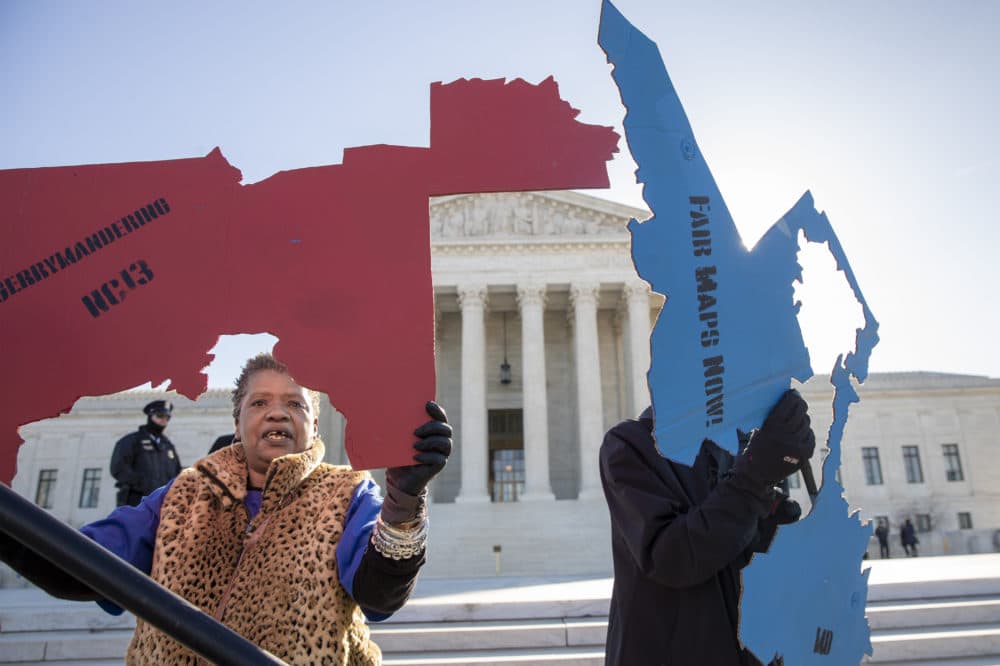 These include the legal battle to defang the Voting Rights Act, which Chief Justice John Roberts was happy to gut back in 2013.
In statehouses controlled by Republicans, lawmakers have pushed voter ID laws intended to make it harder for minority citizens to vote. They have purged minority voters from the voting rolls. And, when Democrats actually win governorships, lame-duck Republican legislatures have engaged in desperate efforts to reverse the will of the people by stripping those governors of power.
The Trump administration's campaign to place a citizenship question on the 2020 Census ranks as the most ham-handed effort to suppress minority voters, one that may eventually prevail.
What we are witnessing, every day and in plain sight, is a subversion of democracy undertaken by a single party, one that extends from a tawdry voter fraud scheme in North Carolina's 9th district to the highest court in the land.
This makes a certain perverse sense, given that the Supreme Court is now dominated by openly partisan justices, most of whom (again) were appointed by presidents who lost their popular elections.
The only way to unrig the system will be for Democrats to unseat Republicans at every level of government.
The Democratic candidates vying to replace our current president would do well to remind voters that there is more at stake right now than health care or immigration reform. Free and fair elections can only happen in America if we recognize — and punish — those who oppose them.