How The Opioid Settlement Could Truly Help The Addicted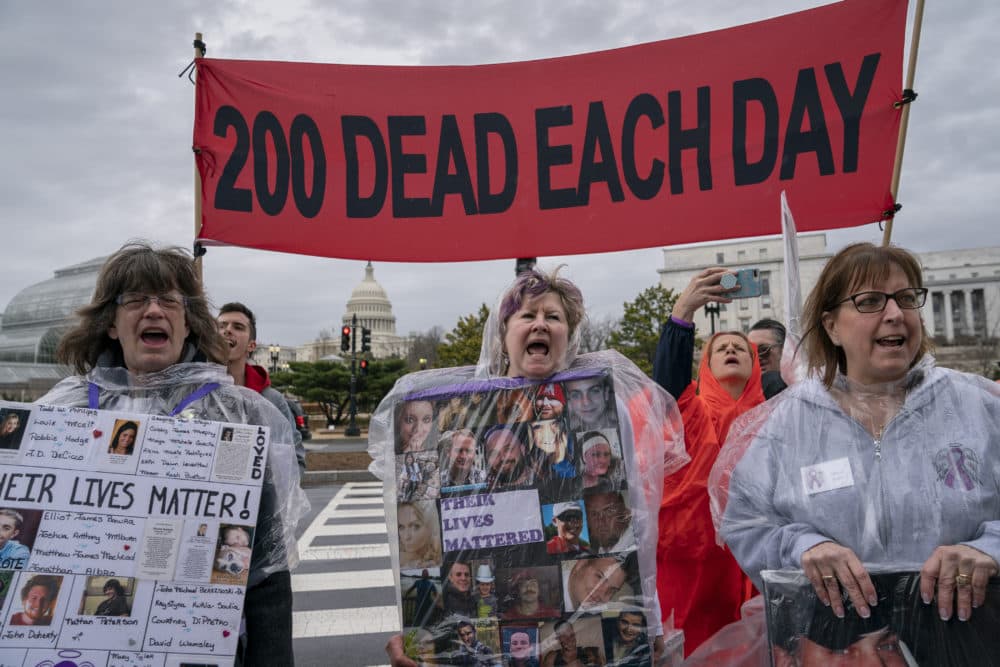 This article is more than 3 years old.
Last month, attorneys proposed an ambitious and creative — but fundamentally flawed -- plan to settle the nearly 2,000 lawsuits brought by local government-related and tribal victims of the opioid crisis. While the millions of people who are plaintiffs would individually benefit, the proposal does not provide for the coordinated public health response that may be the only way to end the opioid crisis.
The plaintiffs are seeking to recover tens of billions of dollars they've spent on people who have become addicted to opioids or overdosed on the drugs. These costs include enhancing police response and emergency medical services to administer naloxone, the expensive overdose reversal medication. Patients suffering from opioid use disorder often need expensive addiction treatment that may include prescription medication such as methadone or Suboxone. The criminal justice system has borne the significant cost of handling opioid-related charges.
Similar lawsuits, filed by every state, are also pending in state courts. The defendants include the pharmaceutical companies that make and market opioid pain medication, such as Purdue Pharma, as well as the companies that distribute and dispense these medications.
The allegations are powerful and damning. Plaintiffs argue that the companies knowingly misrepresented the risks of addiction and overdose to physicians and patients in efforts to reap higher profits. As we know all too well, the resulting addiction spread beyond doctors' offices and pharmacies to illicit street sales of not only these medications, but also, heroin and, more recently, the lethal synthetic opioid, fentanyl. About 80% of heroin users first became hooked on prescribed opioid pain medication. In 2017 alone, there were more than 70,000 fatal drug overdoses in the U.S.
[T]he proposal does not provide for the coordinated public health response that may be our only way out of the opioid crisis.
The proposed settlement seeks to treat these cases like a class action settlement where the class members would consist of the current plaintiffs and grow substantially to include other local government-related and tribal victims. All would then receive the settlement payments by defendants. This may be the fairest and most effective way for everyone to resolve the tens of thousands of pending and potential claims.
The attorney who announced the settlement proposal, Joe Rice of the firm MotleyRice, was the architect of the 1998 Master Settlement Agreement between 46 states and the major U.S. cigarette manufacturers. States filed those actions against cigarette companies to recover some of their Medicaid costs from treating sick smokers. Cigarette companies paid more than $125 billion to the states over the past 20 years and will continue payments in perpetuity under the agreement.
Unfortunately, those states spent very little of the settlement money on  tobacco prevention and treatment. Meanwhile, about 10 million Americans have died prematurely from tobacco-caused disease since the agreement went into effect. Naively, the public health community expected states to use settlement resources to address the public health problem that led to their lawsuits. But chronic state budget deficits led to scant appropriations for public health efforts.
We must ensure that we do not squander the opportunity to address the opioid crisis ...
We must ensure that we do not squander the opportunity to address the opioid crisis through a coordinated public health approach in the next settlement. Despite honorable intentions, we should not expect local governments, all of which are facing a daunting range of competing fiscal demands, will be in a position to take this on. We know what will happen.
All 2,000 cases are pending in a single federal court in the Northern District of Ohio presided over by Hon. Dan Aaron Polster, a federal judge who has publicly stated that he wants any settlement of these cases to have a meaningful impact on the crisis. My colleagues from more than a half-dozen research institutions devoted to improving public health submitted the only friend-of-the-court brief pending before Judge Polster. We urged him to work with all the parties to reserve a portion of the settlement proceeds to create an independent foundation to facilitate a cohesive public health response to this crisis.
Such an organization could: a) serve as a watchdog over the pain management and addiction treatment industries; b) help educate prescribers so they neither over- nor under-prescribe opioid pain medicines; c) fund established and promising local treatment and prevention programs; d) ensure availability of overdose reversal and proven addiction treatment medications; and e) issue reports to policymakers to support sound regulation.
We simply cannot lose this critical opportunity to save hundreds of thousands of lives. While any new "master settlement" must primarily compensate the plaintiffs for their losses, a settlement that simply moves money around, as the tobacco settlement did, has no chance at having a meaningful impact on the deeply tragic opioid crisis.