The Case For Cohousing: Where Responsibilities Are Shared And Life Is A Little Less Lonely
I love telling people I meet that I live in a hippie commune.
This is a lie. Or really it's a joke, designed to prompt questions that I'm eager to answer. I actually live in a cohousing community, and not only is it far from weird — I think it should be a lot more common.
My parents chose to move into a cohousing community seven years ago, when they were 68 years old. I tried to temper my skepticism with support; we'd visited cooperative communities up and down the East Coast years ago, when I was in middle school. They'd always wanted to pursue their lifelong commitment to activism, with an even more serious lifestyle change.
While I worried their neighbors might be a little too close for comfort, my parents were thinking about much bigger things — like how to diminish their carbon footprint to combat climate change. They were also adamant about avoiding the retirement communities where they'd watched their own parents slowly shuffle into whatever comes next. They wanted to live out their days around like-minded people of all ages, and cohousing's particular form of community living fits these priorities.
My path to cohousing was different. A year and a half ago, my wife and I were preparing to leave New York City for a place where we could financially support our twin babies. We'd planned to move closer to our families in central Massachusetts, but none of the properties we saw felt right. So, when a house opened up in my parents' cohousing community, with some hesitation, we moved in.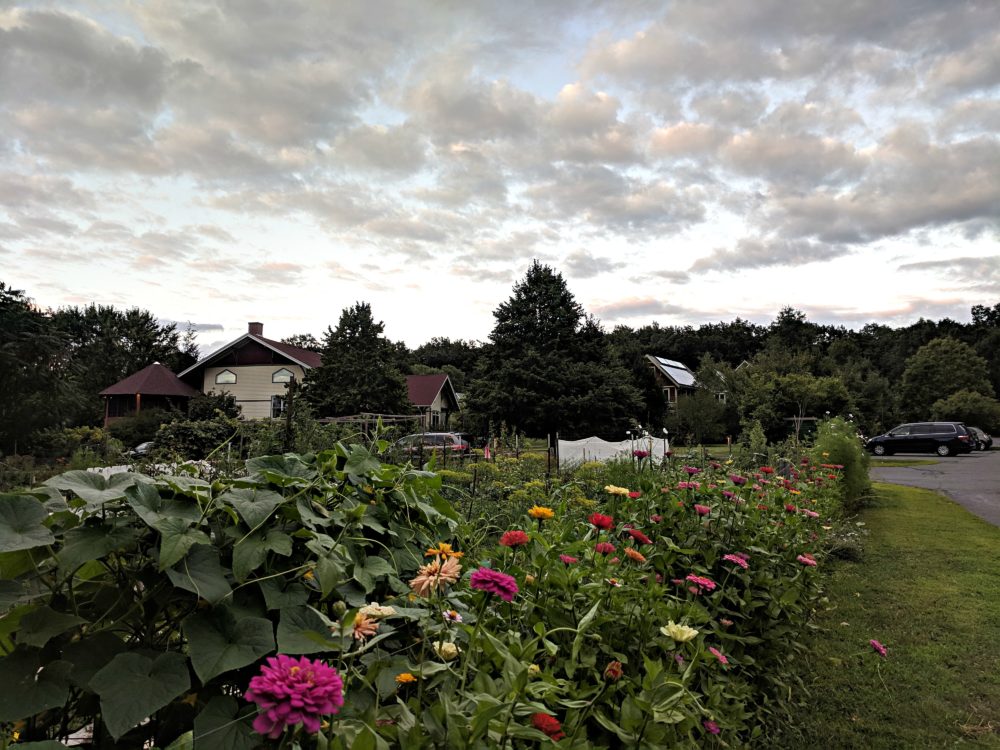 Cohousing takes many forms, but most definitions point to a Danish model of community living that started in the 1960s. Most cohousing communities are designed to increase interaction between neighbors, by sharing resources and property stewardship. There are now about 160 cohousing communities in the United States. Where we live, privately owned homes are connected by walkways and parking is on the outside of our larger property. A common house holds a gym, sauna, library, bike room, mail room, guest rooms, a professional-grade kitchen, and a dining room that can host all 85 residents for large community meals cooked twice a week by community members. We cook about 120 meals a year, but attendance isn't required.
What's weird is being conditioned by society to not know your neighbors at all.
When I welcome first-time visitors, their jaws drop at the level of organization and work happening here. Our 32 units and 24 acres of property, including an orchard, gardens, a chicken coop, bee hives and more, are mostly maintained by members and associate members, most of whom do about six-and-a-half hours of community work each month.
We eat a lot of food that we produce ourselves. We've got a ton of solar power (so much that many of my neighbors are paid annually by the power company), and we drive less than average suburban cul-de-sac dwellers so we have a relatively low environmental impact. But the strongest argument for cohousing may be its social structure and governance.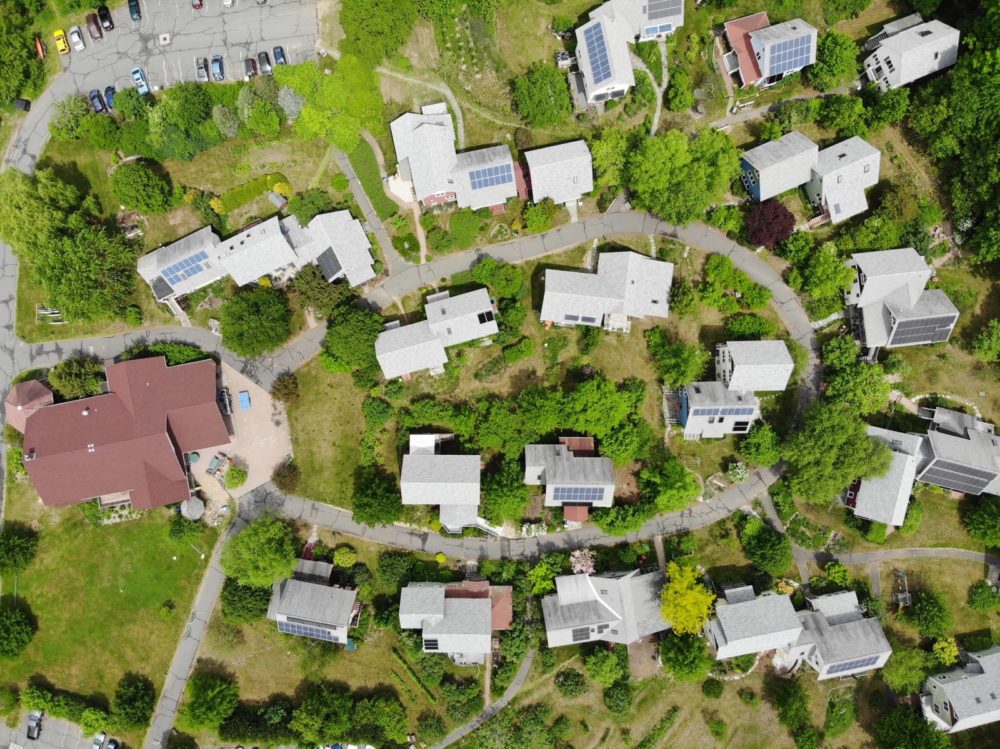 Social events are part of what makes cohousing work — meals, birthday celebrations, and holidays. Older people who live alone in the community are anything but — they can find a board game or movie partner or a project helper easily.
As a new parent, I benefit enormously. The gaggle of children that run the property help watch my 2 year olds. It's difficult to overstate just how important this is for my wife and me as full-time working parents. Sometimes, when we're exhausted at the end of the day, we hear a knock at the door — on the other side is the friendly face of a kid who wants to hang out with our toddlers. Part of cohousing's origin story is the idea that "Every Child Should Have 100 Parents" — and it's true. I can't imagine doing it any other way. My wife and I also have more free time and more potential friends than we would otherwise.
As a first-time homeowner, I can access the institutional knowledge of my neighbors about how my house works, how to grow things in my garden, what to do when an appliance goes on the fritz, where to get local supplies and what businesses are trustworthy. I would never own a sit-down lawnmower, but here, I have one, along with a full wood shop and bike repair station. I can borrow any tool, a car, pretty much anything I can conceive of just by asking.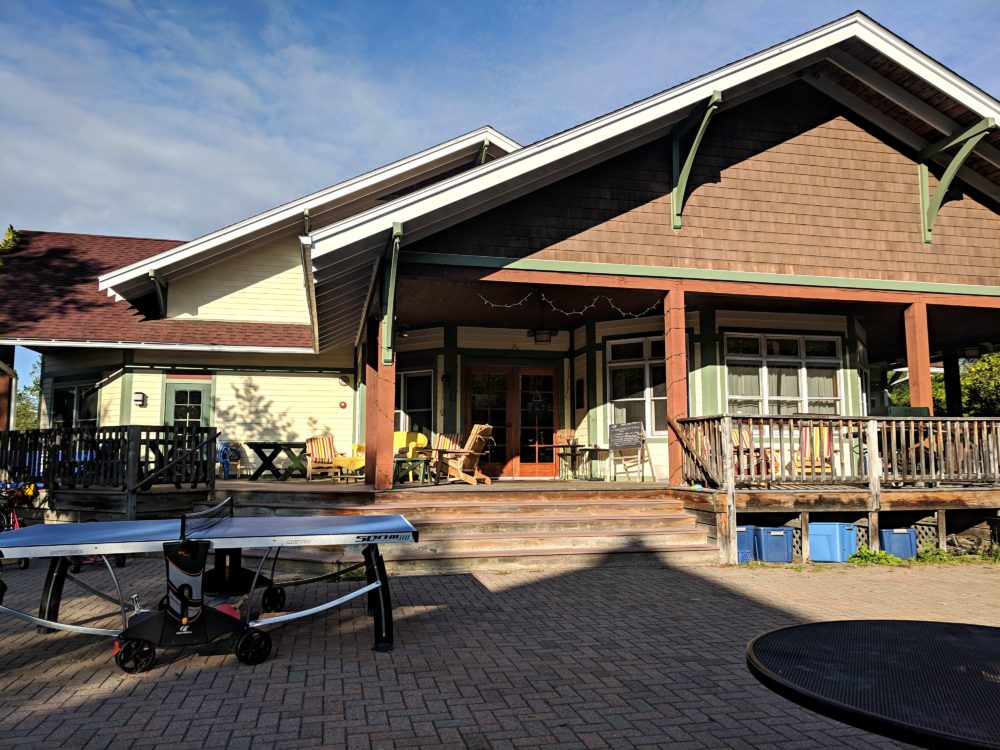 But it's more than having access to knowledge or stuff I would never own. I live in the midst of a brain trust, a flash mob, a grounds crew and a therapy group. All I need to do is knock on a door or send an email to our listserv. And yeah, some of my neighbors are a little kooky, but everyone has kooky neighbors. I just know my kooky neighbors, which is actually better.
My community makes decisions through something called sociocracy or dynamic governance, which uses ideas of distributed authority, transparency and inclusiveness to get the work of maintaining a community done. We have a clear structure of connected teams, and each team has a lot of authority in their area of responsibility — be it maintaining shared public buildings, protecting our orchard and plants, or planning the community's financial stability. When neighbors have a conflict, it's resolved through mediation. Cohousing encourages participation, but we have members who keep almost entirely to themselves.
I've heard all the jokes. But no, we're not a cult. We're nothing like the Netflix hit "Wild Wild Country." And we're not engaging in any partner-swapping either (though it is true that some couples have broken up and re-partnered with people in the community). I do catch myself saying, "I've drunk the Kool-aid." But I'm just in awe of how our community functions, and how much it resembles the kind of neighborhood interaction and support that is often represented in wistful descriptions of "the good old days."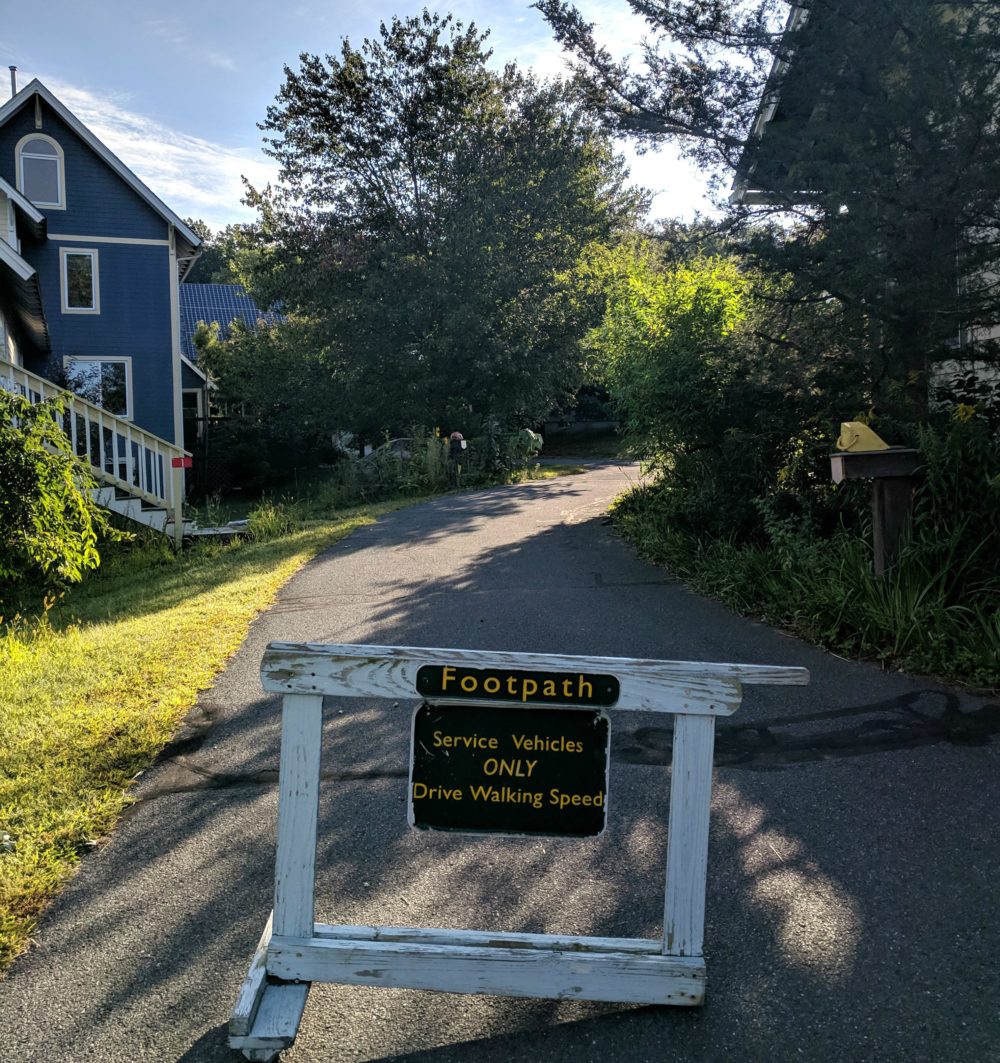 When I was a kid, I thought my parents' ideas about community were a little weird. But now I realize what's weird is being conditioned by society to not know your neighbors at all.
What's weird is feeling deep anxiety about climate change and the gutting of the middle class and the desire to build a wall, instead of extending a hand across a fence. What's weird is buying everything from an e-commerce behemoth or driving to a big box store to pick up a single item that is sitting in your neighbor's house unused. What's weird is being disconnected from the people that live next door; to forget how much we will rely on each other when something bad happens.
I hope that millennials and future generations — those who will have to live with the massive financial, environmental and political mistakes of the past — discover cohousing. At a time when many of us are searching for a way to be better humans, better Americans, and better neighbors, cohousing is the closest thing I've found to an answer.