Donald Trump's Conspiracy Of One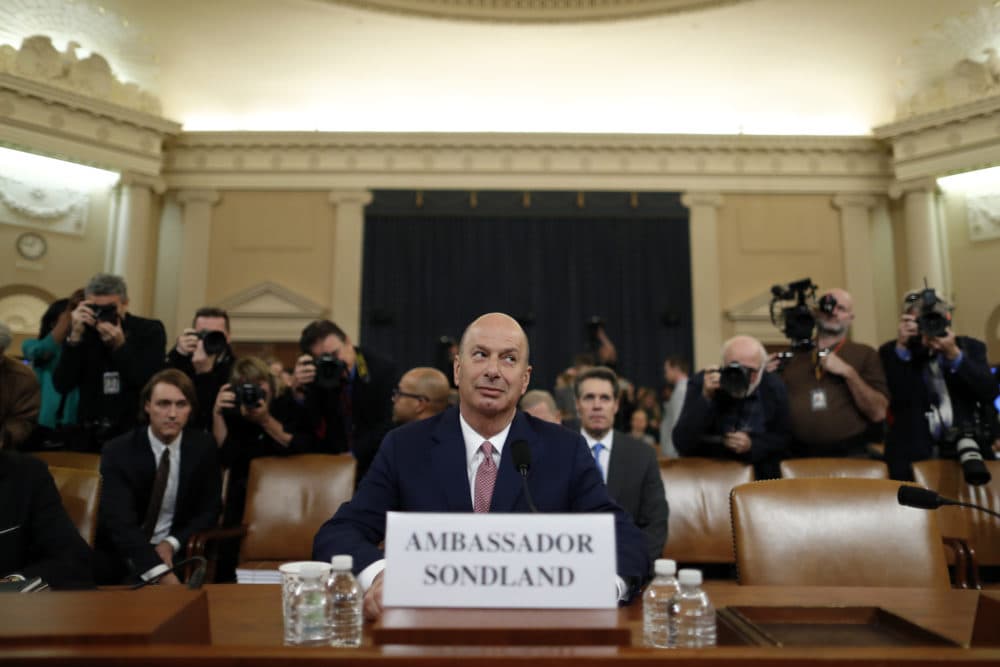 Given his relationship to the president, Gordon Sondland, the U.S. ambassador to the European Union, might have been a Trump-friendly witness in the ongoing impeachment inquiry. Sondland, after all, is a hotelier who gave $1 million to the Trump inaugural before receiving his ambassadorship. It's hard to spin a mega-donor as a Never Trumper.
Alas, Sondland's opening statement obliterated whatever flimsy legal cover Republicans had previously clung to. He stated, in part:
Mr. Giuliani's requests were a quid pro quo for arranging a White House visit for President Zelenskiy. Mr. Giuliani demanded that Ukraine make a public statement announcing investigations of the 2016 election/DNC server and Burisma. Mr. Giuliani was expressing the desires of the President of the United States, and we knew that these investigations were important to the president.
 Sondland, in other words, was not carrying out some rogue operation. Like virtually every other witness called to testify in the impeachment inquiry thus far, Sondland was attempting to conduct actual foreign policy. He wanted to secure military aid and a White House meeting for Ukraine, a U.S. ally under attack from Russia and desperate for our support.
The problem, as Sondland described it, was the president, who wanted the new Ukrainian president to announce investigations into Joe Biden, his chief political rival, and into a debunked conspiracy theory that Ukraine meddled in the 2016 election. Trump knew that even news of such investigations would smear Biden, and boost his own fraudulent claim that Russia didn't interfere to help him get elected.
There are no witnesses to dispute Trump's corrupt intent.
Trump "didn't give a s*** about Ukraine" to quote Sondland, (from David Holmes testimony). All he saw was an opportunity to extort a foreign leader to help him in 2020.
If extort sounds too dramatic, feel free to choose your own verb — bribe, pressure, squeeze. It doesn't really matter. As Sondland testified, "Everyone understood" what the president wanted, which he spelled out in his "perfect" phone call with President Zelensky. Just read the transcript.
Many in the media are portraying Sondland's testimony as "bombshell," which is hard to dispute. When former independent counsel Ken Starr pops his head up from the Fox News bunker and announces "it doesn't look good for the president substantively," you know the GOP faithful are freaked out.
But in a more fundamental sense, Sondland is just reiterating what every witness has said, at least those who haven't been muzzled by the White House.
This is a conspiracy of one.
The President of the United States — with the help of his ghoulish lawyer, Rudy Giuliani — came up with a plan to use the power of his office to extract political gain from a foreign country. Nearly everyone in his orbit sought to check Trump's corrupt impulses, and failed.
They learned the same lesson as every other person who has tried to keep this president from abusing his power: When it comes to Trump, you can either keep your job or keep your principles. You can't keep both.
And thus, Sondland and dozens of others got sucked into Trump's scheme, many of them reluctantly and unwittingly.
When it comes to Trump, you can either keep your job or keep your principles. You can't keep both.
There is no fundamental dispute here. The witnesses are all telling the same story. Trump directed a conspiracy. People obeyed him because they couldn't help Ukraine unless they did. There are no witnesses to dispute Trump's corrupt intent.
The only course left for the president and his allies — leaving aside the dim possibility that they miraculously relocate their consciences — is to whine and distract, to portray impeachment as partisan and to hope the conservative media can spin hard enough to hold on to the base.
This strategy, by the way, is precisely what Putin hoped for when he directed Russian hackers to break into the DNC servers and flooded social media with propaganda to help Trump get elected: that he would divide America and undermine its democratic institutions.
To compare this impeachment to that of Presidents Bill Clinton, or Richard Nixon, or Andrew Johnson may be instructive. But it frankly reminds me more of the trial of O.J. Simpson. Everyone knows the defendant is guilty. The only question is whether the jury — in this case, the base that craven GOP senators so fear — is angry and distracted and confused enough to let him off.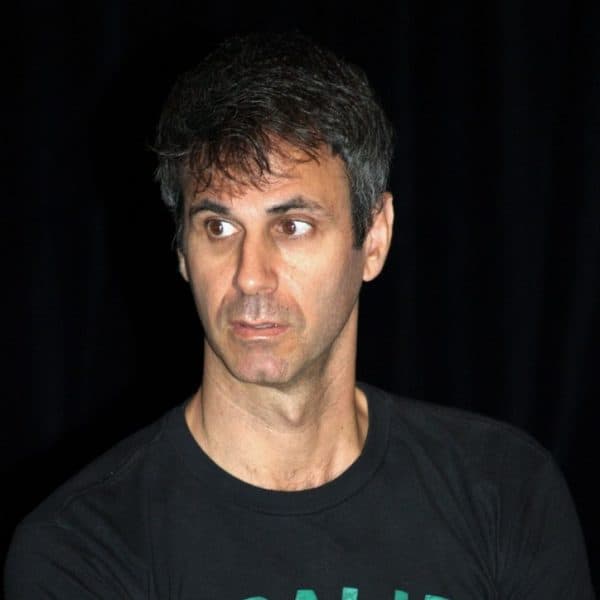 Steve Almond Cognoscenti contributor
Steve Almond's new book, "Bad Stories: What the Hell Just Happened to Our Country," is now available. He hosts the Dear Sugars podcast with Cheryl Strayed.