It Wasn't A Debate So Much As A Rorschach Test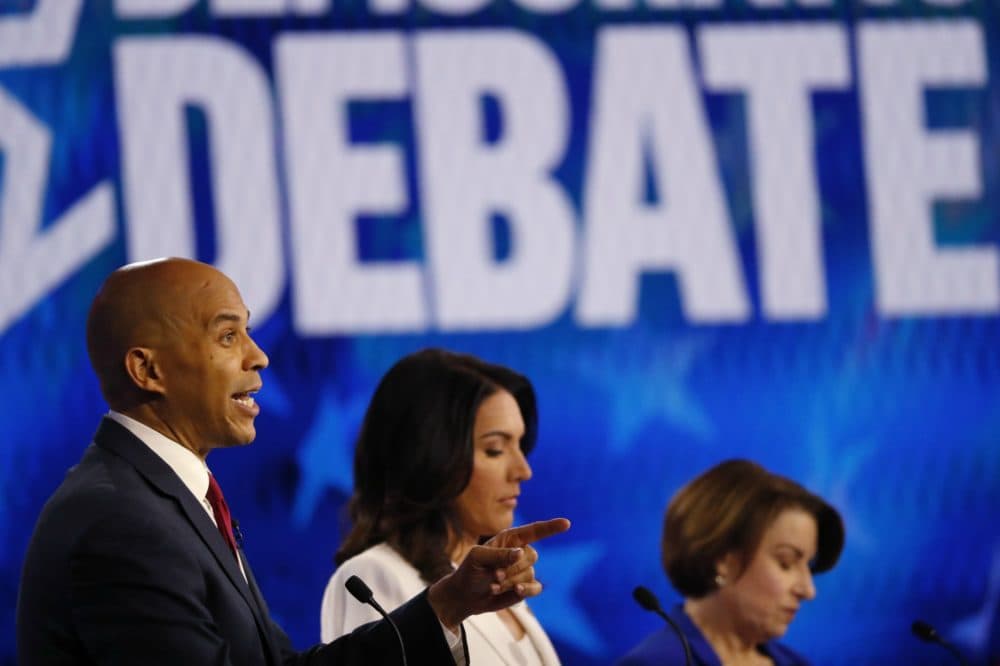 Have we all been doing this together for too long?
Anyone who had the stamina to watch the fifth Democratic debate on Wednesday night, at the end of what felt like the longest day ever in American politics, knows what I mean. After nearly 24 hours' worth of awkward attacks and stilted debate conversations, we know the 2020 primary candidates so well that their strengths, weaknesses, and foibles are basically inside jokes. ("I wrote the damn bill!" Drink!)
And on a night largely free of intramural attacks  — packed, instead, with stump speech excerpts and earnest pitches to the public — it was hard to even name a clear winner or loser. A quick scan of my own Twitter feed suggested that nearly everyone had a different favorite. This might not have been a debate so much as a Rorschach test.
In a way, that dynamic makes sense: We're about to enter the dark tunnel of the holidays, and there's only one debate scheduled before the Iowa caucuses. And so for most candidates, the night's main mission seemed to be, not knocking down a frontrunner, but making a personal pitch — and positioning themselves in relation to the field.
It helped that, unlike in nearly every previous debate, the proceedings didn't start with a drawn-out, theoretical, repetitive discussion of the pros and cons of Medicare for All. As a result, the all-female moderating team from MSNBC and the Washington Post had time to bring up a range of issues that have garnered little time in previous debates, from paid family leave to reproductive rights to climate change. (There were also some questions that felt less vital, such as: Should people have chanted "Lock Him Up" about Donald Trump at a single baseball game last month?)
But the moderators also moved from topic to topic so quickly that they cut off what could have been promising internal policy debates. A several points, you could see candidates raising their hands like earnest schoolkids waiting to be called on — a stage full of Tracy Flicks, roundly ignored. It was a lost opportunity, and it didn't help that Tom Steyer was on the stage, taking up valuable time to tell us how much he cares about the climate.
A quick scan of my own Twitter feed suggested that nearly everyone had a different favorite.
Like Steyer, most candidates used their brief stage time to either present a pet policy and/or polish an image, buffing up the qualities they thought might appeal most to primary voters.
Cory Booker did a decent job of subtweeting Pete Buttigieg: He declared himself "the other Rhodes Scholar mayor on this stage," subtly pitching himself to voters who like Buttigieg's public profile but worry about his age or whiteness.
Among the second-tier candidates, Booker probably had the night's best breakout performance. (And if there was a Mike Bloomberg- or Deval Patrick-sized hole on the stage, few people seemed to see it.) Still, Amy Klobuchar did a decent job presenting herself as another Buttigieg alternative — a Midwesterner who has actually won statewide elections, and also happens to be female. Kamala Harris, meanwhile, talked about her commitment to ending racial and gender inequality. Andrew Yang continued his tradition of being both outrageous and eminently sensible: The eventual nominee should borrow his idea for a "World Trade Organization for Data."
Meanwhile, Pete Buttigieg, on top of a recent Iowa poll, emerged from the debate relatively unscathed: The only direct attack came from Tulsi Gabbard, who seemed to be aiming machine gun fire at everyone. (Buttigieg and Harris shot back at her, both seeming more irritated than threatened.)
The other frontrunners hung back and tried to run out the pre-Iowa clock. Elizabeth Warren used a lot of her airtime to talk about her anti-corruption plans. Bernie Sanders reminded us that he was the original progressive. And Joe Biden tried to explain why he has strong ties with African American voters: "I come out of the black community," he said, "in terms of my support." It wasn't even his worst metaphor of the night; at one point, after an earnest rant about male-on-female violence, he concluded that we need to change the culture "and keep punching at it and punching at it and punching at it."
Biden did serve a purpose, though, giving Booker the chance to toss out the night's most memorable line. Toward the end of the second hour, he noted that Biden had said he opposed marijuana legalization and added: "I thought you might have been high when you said it."
Booker followed the laugh line with a serious point about the judicial system, which disproportionately punishes black people for marijuana-related crimes. But truth, everyone seemed to be feeling a little punchy by the end of the night. The viewers could relate. Only one more on the calendar before the voting begins.
Until then, rest up, everyone.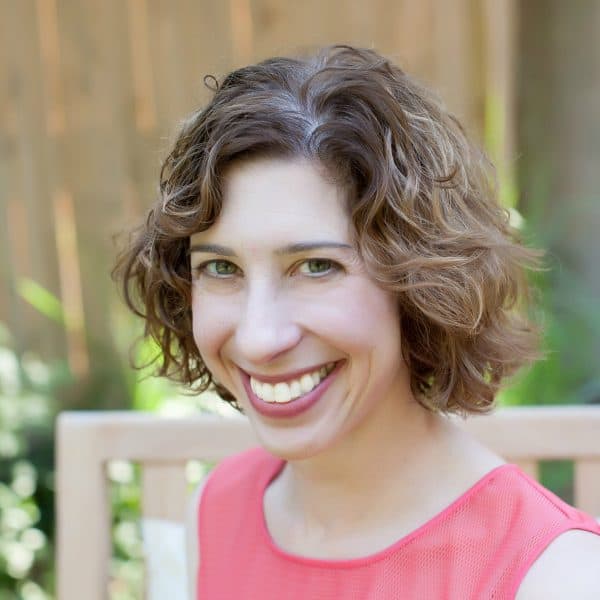 Joanna Weiss Cognoscenti contributor
Joanna Weiss is the editor of Experience Magazine, published by Northeastern University.