Why COVID-19 Makes Filling Out The Census More Important Than Ever
Wearing masks, canceling holiday plans, social distancing and staying home indefinitely: We are all sacrificing to protect the most vulnerable members of our community from COVID-19.
There's one more thing you can do — right now, at home — to help ensure adequate health care resources for the future: Fill out your 2020 Census.
Young children are more likely than any other age group to miss getting counted in the census, partly because they are most likely to live in poverty. In the 2010 Census, an estimated 2.2 million children went uncounted — the equivalent of missing every child in Massachusetts, New Hampshire, Vermont, Rhode Island and Maine, combined. Even before the pandemic, advocates feared that the numbers might be even higher this year.
The coronavirus pandemic underscores the things our society depends on most: daycares, school lunches, healthcare, housing and food stamps. But these services, and many more, rely on an accurate count in the 2020 Census.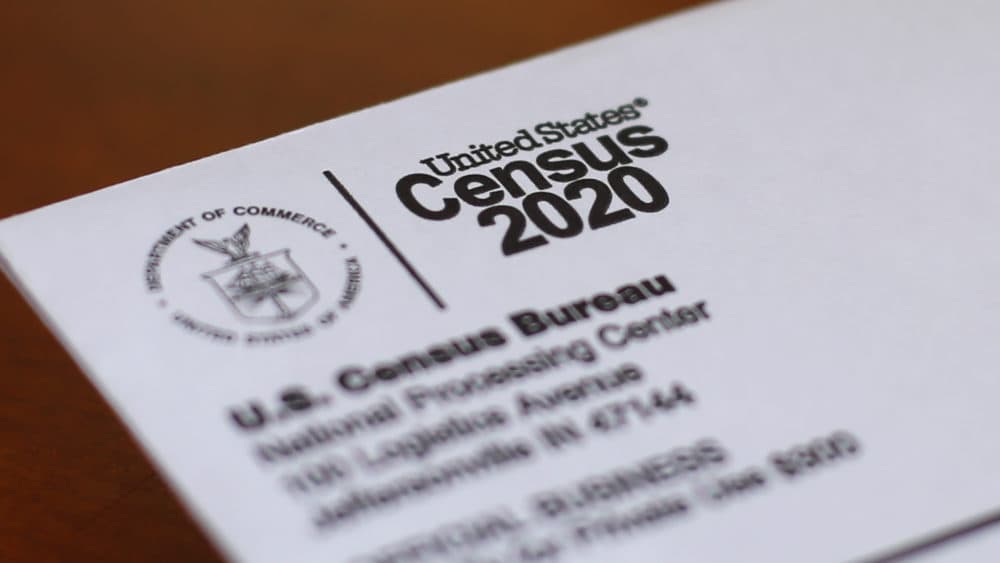 Census data is used to allocate more than a trillion dollars of funding for over 300 federal programs that are critical to children's health and wellbeing. They include:
Healthcare programs such as Medicaid and the Children's Health Insurance Plan (CHIP). 
Nutrition programs such as the Women, Infants, and Children (WIC) program, the National School Lunch Program and the Supplemental Nutrition Assistance Program (formerly food stamps). 
Other programs including Head Start, subsidized housing voucher programs (such as Section 8) and foster care. 
Massachusetts lost an estimated $2,372 for each person who went uncounted in 2010. We missed 20,000 Massachusetts children in 2010 and lost a total of a half-trillion dollars over the last decade. As our state and federal governments scramble to provide funding to mitigate the impacts of COVID-19, we cannot afford these losses to continue through 2030.
The cruel irony of this pandemic is that the people most likely to get sick with COVID-19 are also those most likely to be uncounted in the census. They are invisible to the federal government and lose critical resources that they desperately need.
Children living in low-income communities are more likely to be missed in the census. These are the same families scrambling to find childcare as schools remain closed. These are the same children who may go to bed hungry after missing school breakfast or lunch. They are most likely to be un- or under-insured, and unable to afford the cost of COVID-19 testing and treatment. They are among our most vulnerable, and they desperately need everyone to do their part to secure resources for our community.
Children and families who are housing insecure, "couch surfing," or rely on shelters, are a hard-to-count group in the census. Friends and family may omit them for fear of landlords finding out they are staying in the home. Although census data cannot be shared with anyone, including landlords, the fear persists. During this pandemic, these crowded or transient living situations may increase chances of virus exposure.
The cruel irony of this pandemic is that the people most likely to get sick with COVID-19 are also those most likely to be uncounted in the census.
Young adults in college -- already a hard-to-count group, and a large population in Boston -- have now packed up their dorm rooms and dispersed across the country, and the world. This puts them at even higher risk of not being counted in the right place, or even at all. It puts Massachusetts at risk of losing much-needed resources when students return in future semesters.
Undocumented or mixed-status families often fear filling out the census, as well as seeking testing and care for COVID-19. A citizenship question is not included in the 2020 Census and census data cannot be shared, even with law enforcement or immigration officials. Similarly, ethnic minority families are at a higher risk of being underrepresented in the census, and we continue to see disparities in COVID-19 exposure and treatment for these vulnerable groups.
The struggles that so many children and families are going through right now underscore the importance of the programs that census data informs. The COVID-19 pandemic has highlighted how connected we all are to each other, and how much we rely on each other to protect our community. Remember that you have the power to bring critical resources into the Commonwealth for the next 10 years.
Visit My2020Census.gov for more information, or to fill out your census. Together, we can make sure that everyone is counted and everyone counts.
The authors are pediatric healthcare providers at Boston Children's Hospital. Dr. Rose Ashraf, Ph.D., is a psychology fellow in the Division of Adolescent Medicine. Carly Riker, M.S.N., R.N., CPNP-AC/PC, is a nurse practitioner. Dr. Amanda Stewart, M.D., M.P.H., is an attending physician. Riker and Stewart work in the pediatric emergency department at Boston Children's Hospital.