Denial, Panic, Dread: Living Through The Pandemic When You're 85
At 85, I'm part of the age group most likely to sicken and die from the coronavirus. So why was I in denial for so long?
March 13: An Annoying Inconvenience
Though I have been reading about the coronavirus since January, I feel as if I am merely observing something going on in some faraway country. My life at my retirement community west of Boston slides along unchanged and pleasant. Then on Friday the 13th we get an ominous call for a special meeting. The community director announces precautions that are being taken for the safety of us residents in the independent living building. The dining rooms will close. Our dinners will be delivered to our apartments. Now that is an annoying inconvenience. My boyfriend Peter and I usually had dinner with several others and this was our way of socializing.
March 21: Maybe This Is Serious
The statistics show the virus is spreading fast. The papers are full of warnings that old people are the most vulnerable. I am going to be fine, I am healthy, even though I am 85. The governor has given a "stay-at-home" order. So it probably makes sense to stop seeing my clients in my office. I suggest phone sessions and my clients all agree.
Each day, the community director announces more changes, more precautions. No meetings or gatherings of any kind. Don't get closer than six feet to any other person. The fitness room, the library, and the mailroom are closed. I understand, of course, that all these changes are to protect us. This is unbelievable. But, I can still take a walk each day.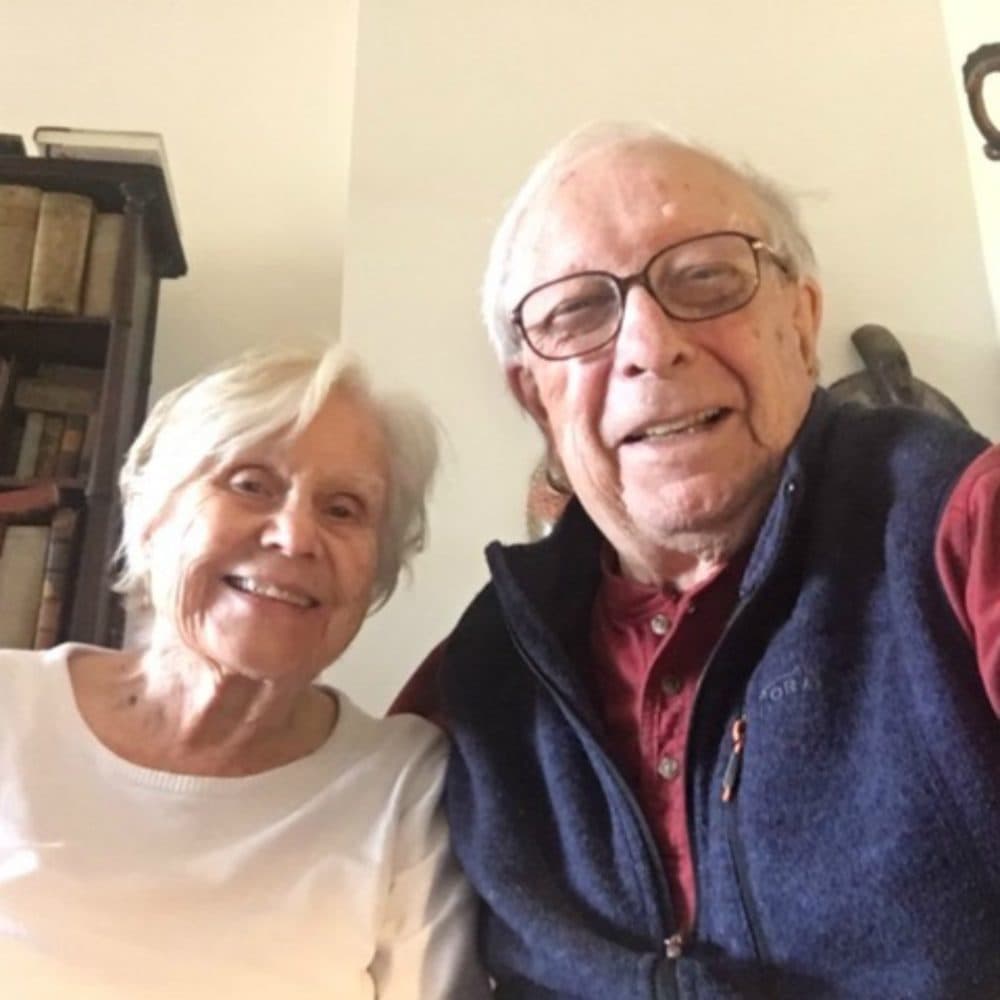 March 24: Are We Expendable?
In early March, Peter learns that his pacemaker only has 30 more days before it will stop; he needs a replacement ASAP. His appointment in Boston is set for March 26. Two days before his appointment, his doctor cancels it. He says he'll call back. We know all non-essential surgery has been canceled in the state. This is clearly essential, isn't it? But will the doctor call?
Suddenly, we're both terrified. Is there some kind of rationing of health care already in place? Some politicians have suggested we shouldn't use up our scarce resources caring for the elderly. Peter is 84, with a long history of heart issues. The doctor calls a few days later and reschedules. But the terror of those few days when we were uncertain whether he would get his pacemaker in time was life-changing. Everyone is vulnerable.
April 9: Being Tested
I'm eating my salmon dinner when I feel a bit nauseous. Minutes later I'm vomiting. Then a splitting headache descends, along with aches and pains that feel like a bad flu. I call my doctor and she says I should be tested the next day. I can't have coronavirus. I have followed all the social-distancing guidelines.
On Saturday, I am well enough to drive to the hospital. It is creepy. Hardly any cars in the parking lot, not a person in sight. I had been given a number to call and told not to get out of my car. A nurse decked out in PPE emerges. She asks me if she should do the test or I want to do it myself. I will do it myself.
"Take the swab and push it up your nose as far as you can, until you touch your brain," she says. I freak out at the word "brain." But I am dutiful and insert the swab as far as I can. It hurts a lot. She reassures me I am doing it right because my eyes were watering. Not only watering but I am crying. Crying because of the pain and because of this big dark cloud that is enveloping my world.
Again, a positive ending — on Easter morning, the doctor calls. I am negative. Alleluia, Alleluia.
Is it possible to keep us safe? We hear about the nursing homes with 20, 40, 60 dead.
April 20: More Restrictions
At our daily 10 a.m. meetings, the community director gives us the number of cases in Massachusetts and the number in our county. She doesn't mention the number of deaths. But we know that the majority of those who die are old, in their 80s. I see on the news Massachusetts cases have climbed to 40,000 and more than 2,000 people have died. More restrictions. Is it possible to keep us safe? We hear about the nursing homes with 20, 40, 60 dead. We cannot leave our apartments for any purpose. We are not to go outside at all. No walks. It is not safe.
Peter and I have been going back and forth between our two apartments. They tell us they want us both in one apartment or the other. We choose mine. Thank God we will be together and I will not face the pandemic alone. I am terrified.
May 20: Sprung to Spring — Joy for the World!
Yesterday, the community director announced that we can go outside, starting today. As long as we stay six feet apart and wear masks. They ask us not to sit on the outside chairs. If we have to sit, we should not linger on the chair. And we must wipe down the chair when we leave. Just the idea of getting out makes my spirits soar.
And, today, actually walking in the fresh air was thrilling. The row of pink cherry trees I enjoy each spring had come and gone while I was in my apartment. I completely missed their blooming. Oh, well, I was outside now. And when I sat and looked at the green lawn covered with dandelions, the sheer glory of these plucky golden weeds took my breath away.
May 26: But Now I Have a Worry That Won't Go Away
The talk is all about reopening after the pandemic. The tension among those who can't wait and the cautious is mounting. Everyone in both camps seems to agree that, going forward, the most vulnerable must still be protected. And by most vulnerable, it is clear that they mean people who are old. Sometimes they mention people over age 65, sometimes 75, but everyone agrees people over 80 are vulnerable. They suggest that old people need to continue to stay at home. No stores, no gatherings, no restaurants, no parties. This prospect worries me — no, it actually terrifies me. To lump all old people into a single "vulnerable" category doesn't take into account someone's actual health. I am 85 and this feels like discrimination.
I don't want to spend the next year or two in my apartment. I want to lead a full life — all the more, because I know I am mortal and my days are limited.