After Months Of No Pro Sports, Golf Is Back — With A Moment Of Silence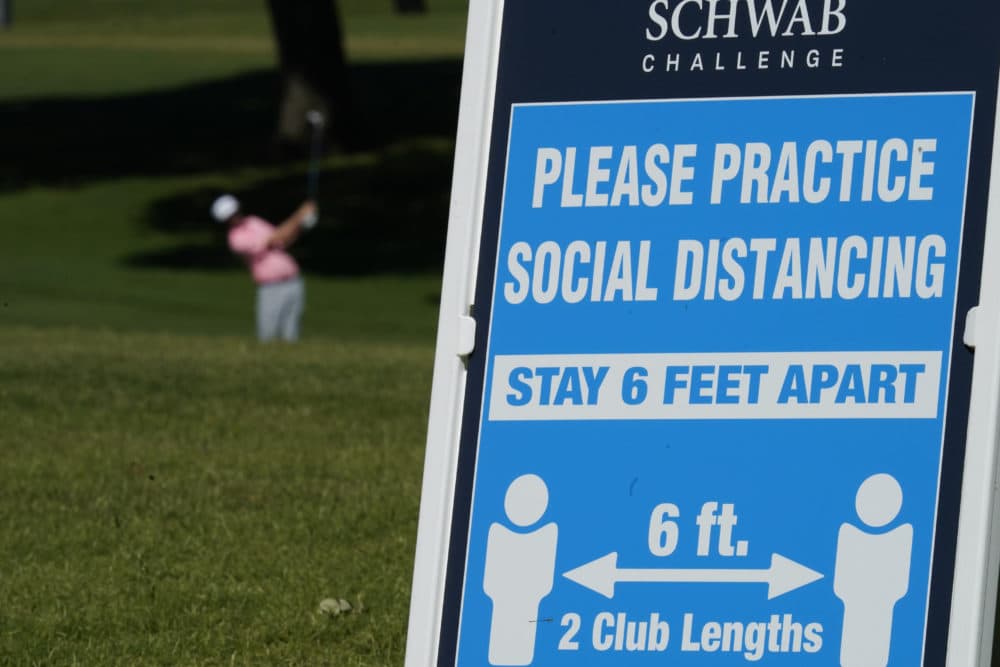 Pro Golf Is Back!
That's a headline Donald Trump can applaud. When he isn't tweeting or swinging a golf club himself, he probably is applauding it. By the time he's finished applauding that headline, he'll be saying he wrote it. He can have it.
Anyway, the PGA Tour started again on Thursday in Fort Worth, Texas, minus such worthies as Adam Scott, Lee Westwood and the splendidly named Eddie Pepperell. Those three are among the golfers who've chosen to delay their returns to the tour, thereby risking tweets that will call them Democrats and liberals, if not socialists. The pros who did show up were required to get tested for COVID-19. At 8:46 a.m., they held a moment of silence for George Floyd, whose killing by a Minneapolis police officer set off protests about police brutality.
The tour resumed in part because golf is essential, of course, but primarily because it is a sport in which the actual presence of spectators is not only unnecessary, it can be awkward and disruptive. Spectators at golf tournaments make all sorts of mischief. They sneeze when a player's at the top of his backswing. Errant tee shots bounce off their heads and get lost in the woods. Some, over-served at the refreshment tent, stumble on to the course for autographs and have to be removed from the premises by self-important "marshals" wearing official badges.
Football players clump together huddles. Baseball players congregate for conferences on the mound. Hockey players slouch shoulder-to-shoulder on the bench and in the penalty box. Soccer players likewise sit together on a bench, and the congestion in front of the goal when a corner kick is awarded can be considerable, replete with jostling.
But golfers are perfectly comfortable with social distance. Yards apart, they wander vast fairways. They need not communicate with each other, and caddies, personable as they sometimes are, can stand well over six feet from the golfers they serve without limiting their usefulness. When two golf balls are on the green at the same time, the golfers take turns trying to make their putts. The golfer whose ball is farthest from the hole goes first, as if distance were devoutly to be wished, even embraced. Neither golfer even walks across the line between his opponent's ball and the cup. For one golfer to get in the other's way while he's lining up a put would be unthinkable. It simply isn't done, though perhaps golf would be more entertaining if it were. I kind of like the image of one of the golfers jumping up and down and silently making faces as his opponent studies the grain of the green.
The business of the pro tour is easily conducted without the presence of fans. The huge banners on the course advertising brokerage houses, luxury automobiles and insurance companies are meant for the TV audience, anyway, and the TV audience, home as directed, is more captive than it's ever been. Also more bored, more desperate for something to watch. Anything.
Golf is representative of the business of this country. Everybody knows that business relationships are built on the golf course and consummated at the 19th hole over drinks. So it's only logical that under an administration concerned primarily with the resumption of business at all costs, the business of golf should get underway before the business of any other pro sport and the business of most other stuff as well.
There has been much speculation about what our lives will be like when we finally crawl out from under the shadow of COVID-19. The resumption of the PGA Tour gives us a glimpse of our future. Golf, first in line, will rule. Its return to a stage otherwise empty of games will propel it to previously unimagined popularity. People who've missed baseball and basketball and hockey and soccer and the grand drama of off-season pro football will necessarily begin watching golf. What choice will they have? It will be, literally, the only game in town. Fans' affection for whatever games they previously followed will cool and fade and disappear.
One day, baseball will come back, and nobody will notice. The same will be true of the sports featuring huddles, scrums, hand-to-hand combat (on ice and off) and nose-to-nose arguments with linesmen or lineswomen. Fans will ignore them. They'll all be watching golf.
If it doesn't sound like a world in which you'd want to live, too bad for you. It's too late to protest. The purveyors of luxury automobiles have spoken. The brokerage houses and insurance companies have sealed the deal at whatever 19th hole they're lounging in these days.
Golf is back.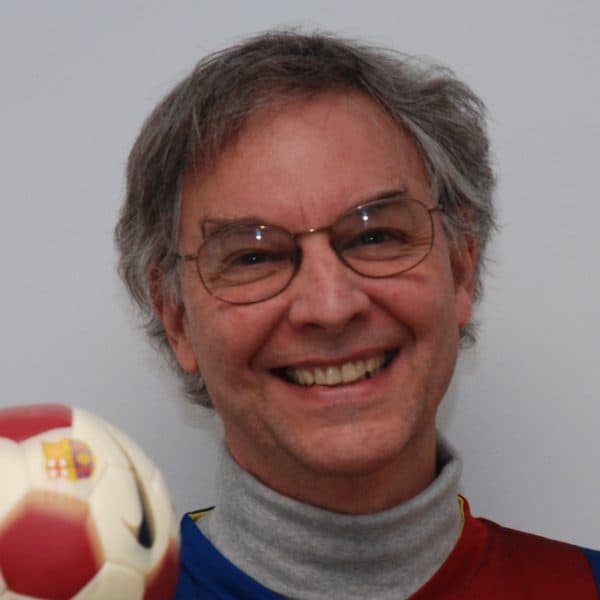 Bill Littlefield Host, Only A Game
Bill Littlefield was the host of Only A Game from 1993 until 2018.