Thanksgiving Without Ping-Pong Was Unthinkable. Could My 88-Year-Old Mother Salvage It This Year?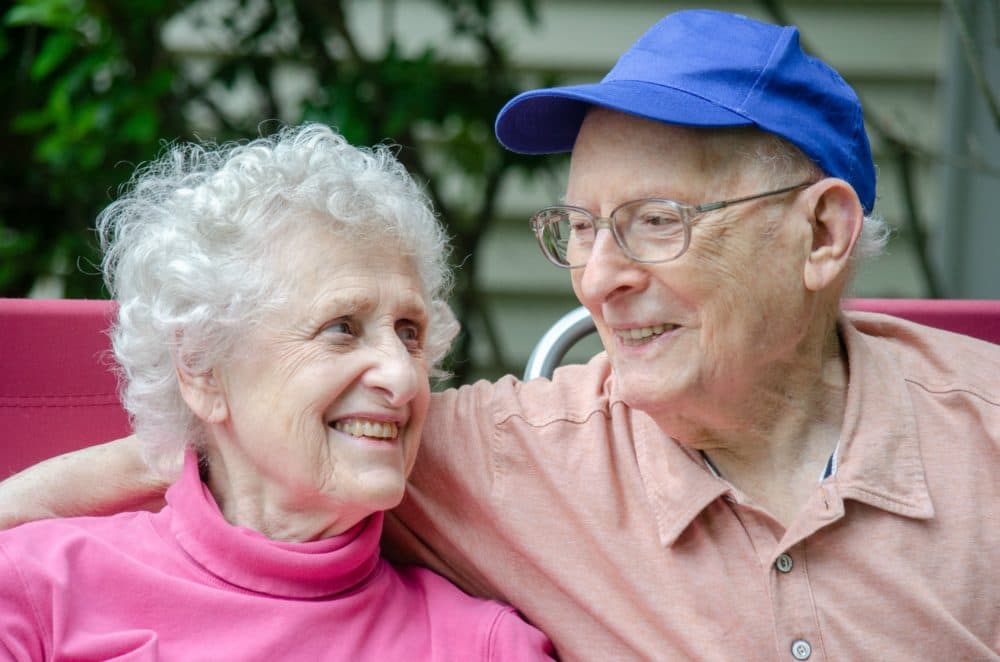 In my family, our most dominant Thanksgiving tradition is not the stuffing or the cornbread or the onion casserole. It isn't the football. It isn't the bickering over our microscopic increments of political difference.
Those and other rituals loom large. But they are nothing, next to the top dog.
In my family, the most dominant tradition is the annual Thanksgiving Ping-Pong Tournament.
We gather, we all talk at the same time, we eat, we all talk at the same time more loudly while gesticulating erratically, and then, before dessert … "the kids" draw up the brackets and the jousting begins.
The roster has shifted slightly over time, but this is always a cross-generational clash. I have ruthlessly defeated my sons and nephews in the final round to claim victory. They've returned the favor. My father — now 91 — has played, and sometimes won. Daddy, who taught my big brothers and me how to play when we were little, is now retired from the circuit and is Ping-Pong Guru Emeritus. My mom never picks up a paddle but also never misses a chance to cheer on the ping-ponging herd.
To witness the fast-paced action and witty repartee, we take turns squeezing into one ping-pong-table-blessed basement or another. Our ping-pong skills range from weak to marginal, but as audiencers, we're all superb.
The madcap, zany hijinx are the highlight of not just the day, not just the season but, for some of us, the year.
In 2020, everything has changed. The pandemic rages on, and so we won't gather for Thanksgiving. My parents will be on their own, as will their kids and grandkids. We know it could be worse; we know, knock wood, we'll be okay.
But … but … but … the ping-pong tables will sit. Idle. Silent. Alone. That just feels like an insult too far.
Thus, the quest. Squinting at search results day and night, we sought virtual ping-pong salvation. I mean, if great minds can invent robot vacuum cleaners and pumpkin spice beer, then, of course, they must have invented a clever way to use computers to play ping-pong with distant kinfolk on Thanksgiving?
Or not. We Googled. We Googled some more. What did we find? Bubkes.
Our hopes wilted. Our spirits flagged. Half-heartedly, we discussed some sad-sack potential alternate virtual word-game competitions.
And that's when Mama took charge.
Unbeknownst to us, because that's how she rolls.
Last week, she sent us an email, luring us in with the subject line, "you'll never guess," and proceeding with the message excerpted here:
…to whom i was just speaking to on the phone — regarding the table tennis subject. because i thought hey why not go to the top people in the business?

so i did, and amazingly found the personal phone number of will shortz — the nytimes puzzle guy who is also on npr doing word puzzles on sunday mornings.

as many of you know he is also a professional table tennis player. he also owns the westchester table tennis center.

so i called him, he answered, i introduced myself, and explained my mission. he was as nice and friendly as could be.

however he said he could not think of how table tennis would be played virtually.
Around the world — as the email reached the eyeballs of the Brody diaspora, a stunned silence descended. Until (well, I'm imagining this whole scene, but it's accurate, probably) a universal cry went up: "WHAT?"
Our favorite 88-year-old matriarch had just schooled us all.
You don't mope around and kvetch, you take the bull by the horns. You want virtual ping-pong? You cold call the ping-pong guy. The ping-pong guy is a big deal? So what, ask him anyway.
Grab the damned reins — what can it hurt?
With nary a forehand smash to sustain us, and with my mother setting the stage, we can focus now on our gratitude.
Behold, the nonchalance of her swagger. My envy runs deep.
You might have assumed it would have occurred to me, the journalist, to ask noted expert Will Shortz about virtual ping-pong, what with how I happen to serve as WBUR's Weekend Edition host and so I am, in a sense, on the air with NPR Puzzlemaster Will Shortz as he moderates The Puzzle every Sunday.
Nope.
The idea of tracking down a cult hero for a random consultation about holiday recreation opportunities would strike some people as a stretch. Mama, plainly, is not some people.
Impressed by her badassery, one of the grandkids took to Twitter:
And so, legends are born.
As it happens, Will Shortz is right. Online ping-pong is just bad. That's how the ball-cracked-by-hitting-the-low-basement-ceiling bounces. There is no substitute for a cleared-of-household-project-junk ping-pong table in a dusty basement with magic-marker-on-easel-paper brackets taped to the walls. We'll pivot, somehow.
Back in the email exchange, another grandson replied to my mom:
Incredible. Just the idea that you got Will Shortz on the line to try to save the Brody Thanksgiving via virtual ping-pong is going to be a definite silver lining to 2020.
With nary a forehand smash to sustain us, and with my mother setting the stage, we can focus now on our gratitude. Gratitude for my parents and for each other and for our memories and for the future and for triumphs yet to come, in this epoch of dystopian blight.
In the last email of the thread, another grandson brings it on home:
Truly there is still magic in this world.
Your serve, Thanksgiving. Love-love.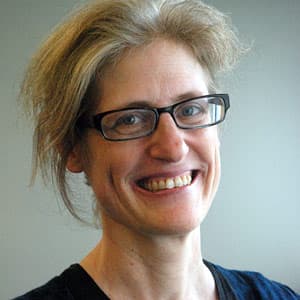 Sharon Brody News Anchor
Sharon Brody is the voice of WBUR's weekend mornings. On Saturdays and Sundays, she anchors the news for Weekend Edition and other popular programs.