In 'Minari,' I Saw My Family. But Hollywood Has Made Asian Americans Outsiders, Once Again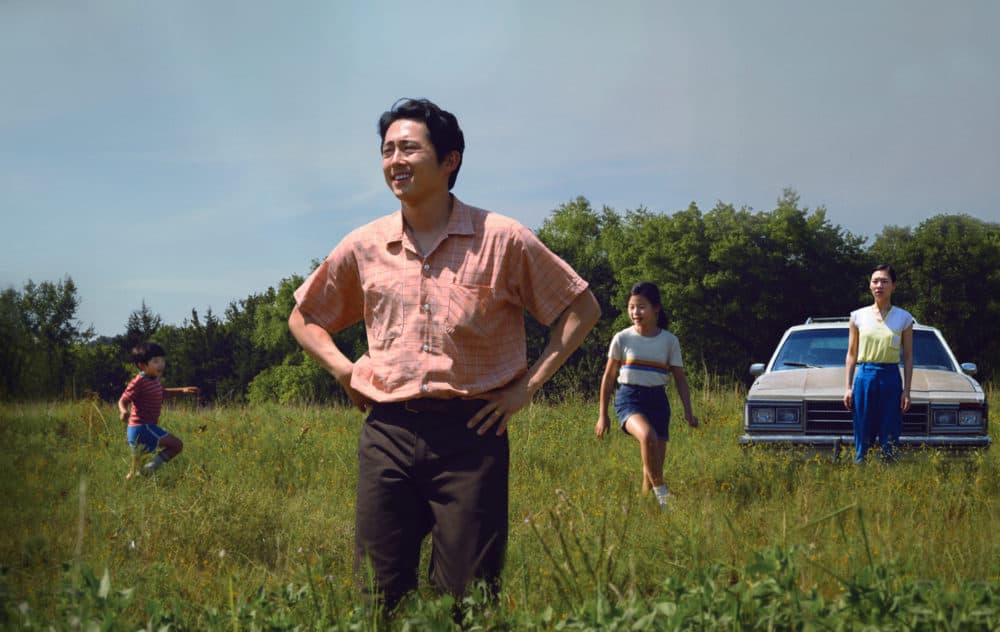 The film "Minari," about a resourceful family trying to make it as farmers in Arkansas, just won a Golden Globe Award. Unfortunately, it won for Best Film in a Foreign Language, despite the fact that it is about Americans in the U.S. "Minari" is based on writer-director Lee Isaac Chung's boyhood, especially his relationship with his quirky grandmother. Undeterred by the many obstacles in starting a new farm in a new place, his irreverent grandmother grows minari, a flavorful plant the family hopes to sell to grocers in cities near and far.
Since 70% of the dialogue in "Minari" is in Korean, it did not qualify for Best Motion Picture. The Best Motion Picture category requires films to have at least 50% of their dialogue in English. Yet "Minari" is a wholly American story. Every member of the cast but two is American, as is its writer-director. Is it possible that the Hollywood rule-makers assume people who speak a language that isn't English are foreign?
Between 1993's "Joy Luck Club" and 2018's "Crazy Rich Asians," no American films have featured all Asian casts, and only 1% of lead roles have been filled by Asians. Hollywood professes to want to fix its long and deep diversity problem, yet Asian American filmmakers and actors continue to be marginalized rather than encouraged. When Lulu Wang set out to make "The Farewell," based on her own family, she was asked on separate occasions to change the setting to a U.S. Chinatown instead of China, to make the family a different ethnicity, and to have the characters speak less Chinese. Producers approached "Crazy Rich Asians" author Kevin Kwan to ask him to make the main character white, even though a major plot point is that the protagonist is a Chinese American meeting her wealthy fiancé's family in Asia, where she is treated as an outsider.
Anticipating trouble finding a producer for "Minari," Lee Isaac Chung wrote a version of his screenplay in English. His eventual Korean-American producer thankfully ignored that version. Their decision to tell the authentic story in its original language rather than dilute it for the white gaze disqualified the movie from the Golden Globe Best Motion Picture category.
The resulting film evokes both the universality and the specificity of the American experience: marital tension over the fact that "home" had become a trailer in the heartlands; the wrenching choice of earning money by chicken sexing or raising Korean crops to sell, hours away, on weekends; cultural and linguistic gaps between the elders and the children; and the ache of nothing familiar, from church to food to friends.
Like the family in "Minari," my parents came from Asia to the U.S., hopeful and desperate to make it. I grew up in 1970s suburban South. Like the lead actor in "Minari," Steven Yuen, I was the only East Asian student in my classes. I never had an Asian teacher. I did not learn about the Chinese Exclusion Act nor the Japanese concentration camps. We weren't a Korean farming family, but I saw our family's experience reflected in "Minari."
Mandarin was our home language, the only one I spoke until starting school. I begged my mom to stop packing hong shao niu rou sandwiches for lunch, and to use Wonder Bread with peanut butter or bologna instead. I was embarrassed to have friends over to our house, where my mother re-used twist ties, rubber bands and plastic wrap, and stained appliances lived on tables and counters rather than tucked neatly away in custom cherry cabinets. Friends' homes smelled of air freshener; ours smelled of garlic and soy sauce.
I, too, felt pressure to assimilate, which meant losing Mandarin and my Chinese identity without ever gaining a sense of belonging.
I recognize "Minari's" funny and painful observations of differences between Korean and American cultures through the children's eyes. The children seesaw between their elders and the community — in language, looks and behavior. I, too, felt pressure to assimilate, which meant losing Mandarin and my Chinese identity without ever gaining a sense of belonging.
When I became a mom to a toddler from China, I wanted to give her a different experience from my own. I gave her a Chinese name. I spoke only Mandarin/Chinglish with her. At bedtime, I even translated "Goodnight Moon" and "The Very Hungry Caterpillar" into Mandarin. She attended schools that were 86% students of color, about half from immigrant families. We vowed to give her pride in her language and identity, understanding of our country's racial hierarchy and how Asians are perceived and portrayed, and tools to challenge injustice.
Despite our intentionality, our daughter thinks her life would be easier if she were white. At school, classmates asked her whether she ate dogs and requested her to "show us your kung fu moves." She applies make-up to make her Chinese eyes appear less "puffy," decides that certain trendy clothing styles are "ugly" on her because they accentuate her body type and curls her hair for parties and posts. Hearing your parents tell you "everyone is beautiful" and "you can do anything you want to do" does not compete with viral Tik Tok makers and Instagram influencers who are rarely Asian.
I wonder whether my daughter would experience this level of self-loathing if she had seen herself, her language and her heritage reflected in popular culture. While mere representation is not the only answer, seeing oneself on screen positively influences teens' perception of themselves and others. By labeling "Minari" as a foreign language film, not qualified for the "best" category, Hollywood has once again made Asian Americans outsiders, not American enough.
I hope that one day, families like mine and the ones portrayed in "Minari," rather than being othered, will be seen as American. One day, more films like "Minari" will be considered for Best Motion Picture, even if they feature non-white casts or use a language other than English. The marginalized have so many stories to tell. A more inclusive Hollywood, led by more diverse executives, will find fertile ground in bringing those narratives to the screen.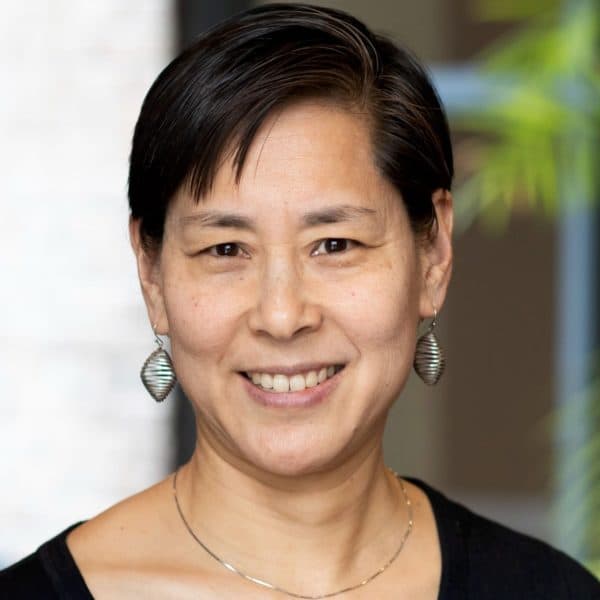 Rosann Tung Cognoscenti contributor
Rosann Tung began writing creative nonfiction after a career conducting research and advocacy for racial justice in public education.