Ed Asner's Gone But America Needs Another Show Like 'Lou Grant'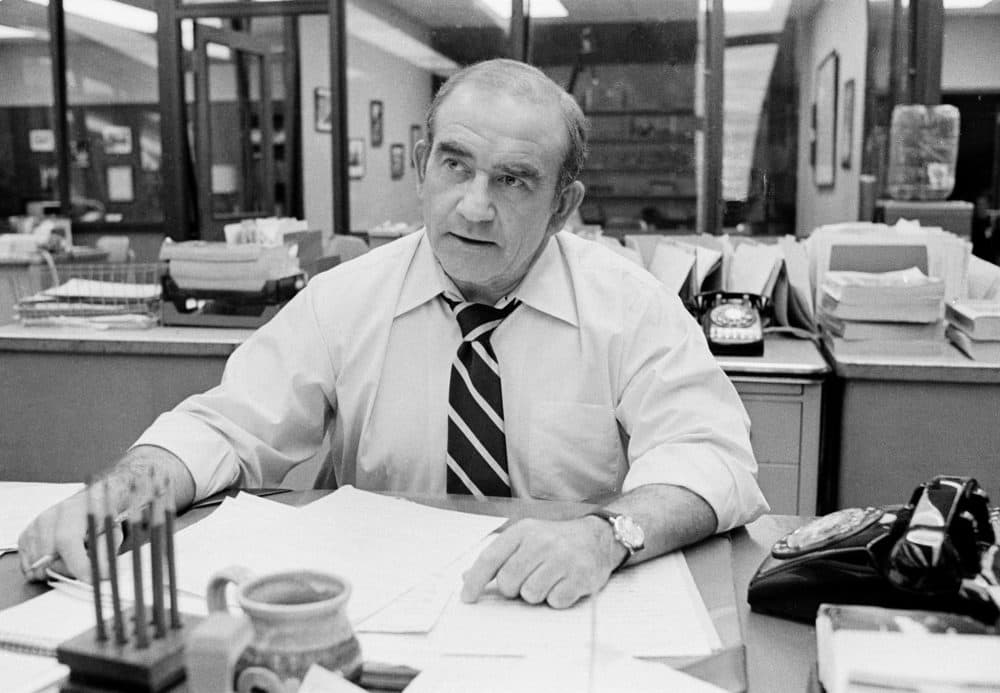 My newsroom boss has an excellent nose for breaking stories, a strong ethical instinct, and a tough but compassionate approach to whiny reporters.
So it's hard to fathom he's barely heard of "Lou Grant."
Granted, the classic newsroom show (a spin-off of the very different comedy, "The Mary Tyler Moore Show") went off the air when my millennial boss was still a baby. He never got to watch the crusty, competent newsman that Ed Asner played for five years to critical acclaim.
Today, the viewing public sees mostly caricatures of the newsroom on the small screen, such as HBO's "The Newsroom" or Apple TV's "The Morning Show." Reporters and editors tend to be impeccably dressed, quippy, glamorous — or worse, a moral and ethical mess — and rarely resemble the newsrooms I've worked in for 25 years.
With Asner's death this week — at age 91 — I wonder whether Lou Grant will ever have a pop-culture peer to help the public understand the work we actually do.
I got to ask the actor that question in 2019, when he was performing at the Williamstown Theatre Festival.
"Journalism was under assault when we did 'Lou Grant,' and the situation has not improved at all," Asner told me in an interview. "The cardinal rules and principles of journalism are being overlooked or ignored. And the sacred flames are burning quite low."
"Lou Grant" may have been the last great journalism procedural on TV — and one of the last journalism shows, period. You can't spit at your smart-TV screen without hitting a procedural about cops or doctors. Why not journalists?
I was still a teenager, editing my high school newspaper, when "Lou Grant" went off the air in 1982. But thanks to streaming and DVDs, I've rewatched almost every episode.
Asner played Lou Grant, a no-nonsense but soft-hearted city editor in a busy but not frantic newsroom. Their newspaper, the Los Angeles Tribune, was loosely based on the Los Angeles Times (according to the 1996 book, "Lou Grant," by Douglass K. Daniel.)
Lou Grant was surrounded by supporting characters — reporters, editors, a publisher — who were sometimes snarky and egotistical but also shoe-leather workhorses who usually chose what was right over what was convenient. They were willing to do the mundane tasks that make up the typical reporting day — searching for sources in the phone book, standing up for hours at interminable press conferences. They even — brace yourself — took notes.
It's hard to watch today without feeling nostalgic, not just for the show, but for that era of journalism. It aired just a few years after Watergate; the nobility of the profession was at a high. These days, many newsrooms do still reflect the ethos of Woodward and Bernstein, but after decades of cost-cutting and consolidation, it's much rarer.
Of course, Asner was just an actor on the show. The magic of "Lou Grant," he said, was due to the writers and producers "who wanted to expose journalism and its true colors."
The problem is, the colors of journalism can be quite bland, at least when it's done right.
Reporters combing through financial documents, old yearbooks or inscrutable government reports is not obvious entertainment.
Despite the high ratings "Lou Grant" enjoyed, journalism has never been an easy sell to TV executives. Reporters combing through financial documents, old yearbooks or inscrutable government reports is not obvious entertainment. And often the "smoking gun" is not divulged in an empty parking garage at midnight, but in a fluorescent-lit conference corridor, from a PR flak's slip of the tongue.
Asner told me his writers were willing to tolerate the "plodding" of real journalism, to downplay the trope of the individual reporter hero and show "how many people it takes to write an exposé of a particular thing. That takes cooperation. It's not just one man, one story."
"Lou Grant" was lauded by TV critics, even if some journalists thought it got things wrong — like some ham-fisted dialogue and a relatively empty newsroom for a major metropolitan paper. (Alas, that would probably be realistic today.) But on the whole, they were relieved to see their profession portrayed as both mundane and honorable.
The show can take some credit for enticing me into journalism. I was particularly enamored with the lone female reporter, Billie, who was tough, ethical and never doubted her own skills.
Granted, there have been many well-made journalism movies — "All the President's Men," "Spotlight," "The Post," to name a few — but those highlight one historical reporting event; they don't teach the in-between moments that make up the profession.
Even recent journalism-themed shows have relied on melodrama over realism. On "The Newsroom" (2012-2014), reporters and editors were constantly speechifying about democracy, rattling off historical dates and facts without so much as a Google search. Sermons were rampant. ("Let's reclaim journalism as a worthy profession … a place where we all come together.") No one talks like that on "Lou Grant," and certainly not in my newsroom.
Asner became a spokesperson for press freedom (and remained so later in his life). He insisted on the need for shows like his to explain what it takes to keep power accountable. Asner used to tell a story about a businessman, exposed for his corruption, forgiving the reporter who outed him: "I understand," the businessman said. "I watch 'Lou Grant.'"
These days, the public is likely to confuse reporters with bloggers, pundits or celebrity talk-show hosts. They don't realize the skilled work it takes to uncover municipal corruption, decades-old rape allegations or hidden tax returns.
As a result, when the previous president of the United States called the press the "enemy of the people," the public had few images in their cultural arsenal to counter the rhetoric.
Among millennials (and younger viewers), Asner is more likely to be recognized for his roles in the movies "Elf" and "Up" than as Lou Grant.  So when I told him my boss had never watched his legendary news show, Asner was not surprised.
"He probably would have loved Joe Rossi," Asner said, referring to the combative, alpha-male character who would use all sorts of unpleasantness to get a good story.
I responded that my boss is a much nicer version of Rossi.
"Well, tell him to sharpen up!"
That's the Lou Grant I know. Rest in peace, Ed Asner.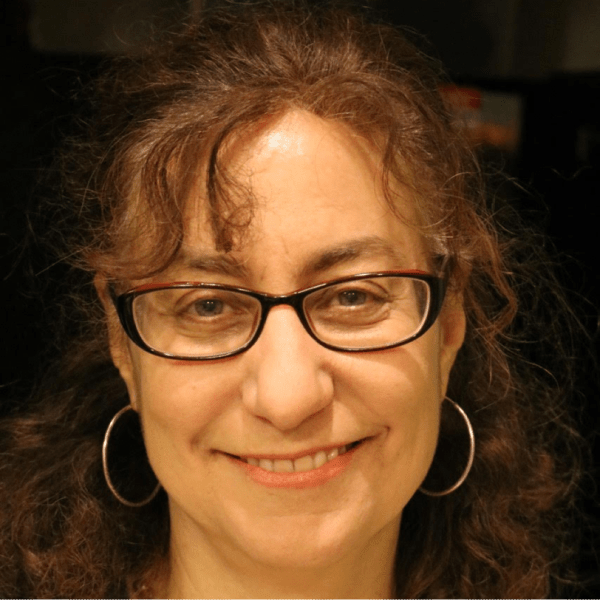 Karen Brown Cognoscenti contributor
Karen Brown is public radio and print journalist, based in western Massachusetts.