The COVID Vaccine For Kids Is Almost Here. Let's Not Forget The Children Who Made This Possible
This week Pfizer and BioNTech said that their COVID-19 vaccine was safe for children aged 5 to 11. If approved by the FDA for emergency use, it could be ready for children as early as late October. Since the emergence of the delta variant, children have accounted for more than one in five new cases, and more children are hospitalized now, as a result of the coronavirus, than at any other time in the pandemic. The concern and frustration surrounding relatively slow approval of treatment for kids under 12 years old is nothing new. For decades, kids with cancer have had to wait for trials to improve drug options and improve patient outcomes.
The call to do more, faster, has gone unanswered by drug companies who don't invest in trials for a small number of unprofitable kids and by the National Cancer Institute (NCI), which allocates only 4% of its annual $6.56 billion budget to pediatric cancer and other rare diseases.
Trials are a key component to curing cancer and achieving vaccine safety, yet come with a caveat that most parents aren't willing to risk. It feels good to help mankind, but not at the expense of their child's growing body.
In 2010, my husband and I agreed to send my 4-year-old daughter to trial to treat her stage IV high-risk neuroblastoma. Emily's oncologist was desperate to enroll kids in the trial and we were desperate to get rid of the cancer. It was the most difficult decision we've ever made.
Emily received two back-to-back stem cell transplants. The theory was that two transplants — as opposed to one that was the protocol of care — would be better at killing the tricky neuroblastoma cells that often lurked and caused a relapse.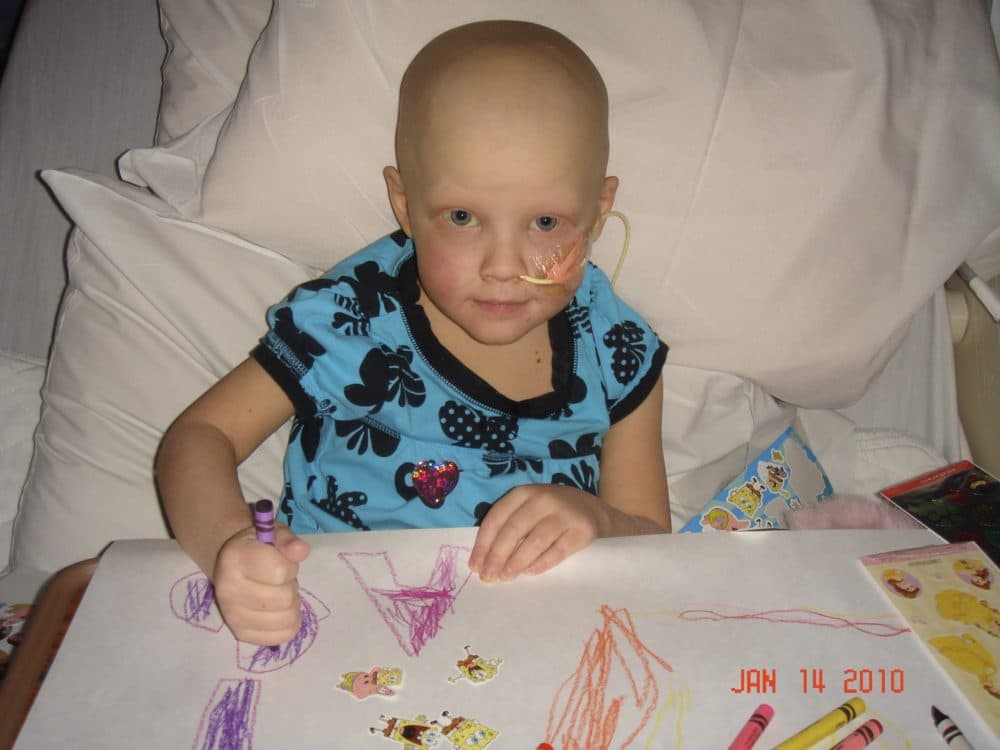 It would seem a no-brainer to want two opportunities to kill the cancer cells, but it wasn't. Kids died during the transplants. The amount of chemo they got in one transplant would kill an adult instantly, but kids metabolized it quicker, so they lived, but just barely. Three weeks after being discharged from the first transplant, a kid in the trial would be admitted into the hospital for the second one. If the neuroblastoma didn't kill them, the trial protocol might.
We wanted to do everything possible to prevent Emily from dying, so we agreed to the trial. We weren't about to wait around for her cancer.
We watched her claw her way through line infections, thick mucus in her lungs and ICU visits. We doubted whether we made the right decision with every obstacle, especially when she needed surgery to drain seven ounces of liquid from her heart during her second transplant.
We wanted to do everything possible to prevent Emily from dying, so we agreed to the trial. We weren't about to wait around for her cancer.
Emily almost got kicked out of the trial in the last few months when her damaged kidneys were failing and dipped below the trial parameters. After her tandem stem cell transplants, 21 rounds of radiation, and months of an experimental antibody therapy, she was so close to finishing. Yet somehow, with the help of smart doctors and more medicine, she finished the trial.
After 18 months, the trial was successful in eliminating Emily's body of neuroblastoma cells, but it stole parts of her she'd never get back.
Emily, who's now 16, has chronic kidney disease, estrogen levels of a post-menopausal woman, stunted growth, frail hair and a 65% bi-lateral hearing loss from the toxic drugs used during the trial protocol. It's been the catch-22 of a lifetime: Agreeing to have her participate in a trial that saved her life, but also compromised the quality of it.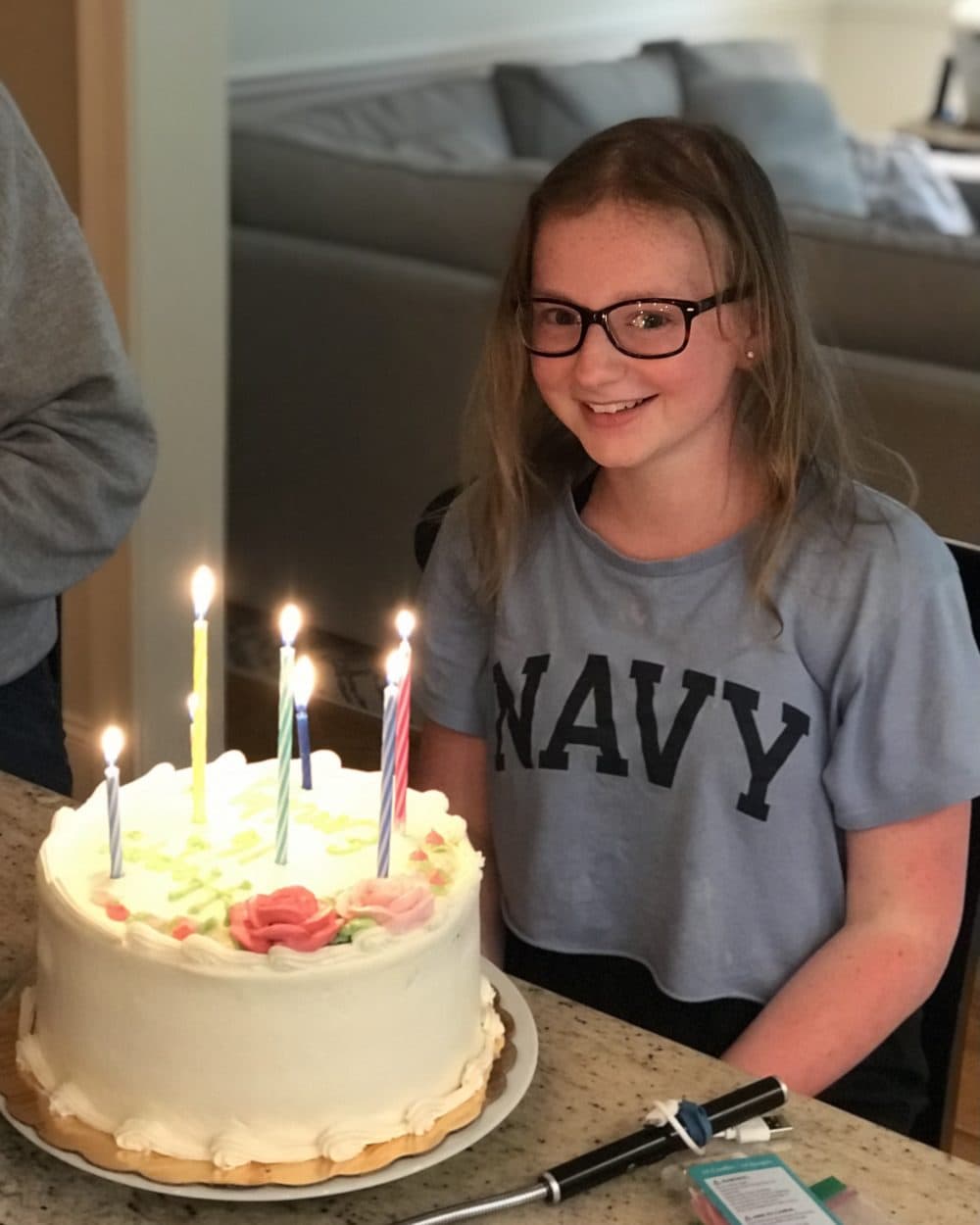 About a year after Emily finished treatment, when she was 5, the trial she'd been enrolled in was stopped early. The data showed that the kids who had received two transplants were relapsing less and had a significantly better chance of survival than the kids who had received one transplant. It worked.
As a result, 300 to 400 kids a year who are diagnosed with stage IV neuroblastoma receive the protocol of care that Emily helped pioneer 10 years ago.
Despite the dark days of treatment and unpredictable secondary effects from chemo, I would make the same decision again, and send her into the trial. Emily would agree, though she longs for the hair that didn't grow back well after treatment. We know how much worse the alternative could have been. She might not be alive, picking out a homecoming dress and watching Tik Tok videos for hours a day. She might be a statistic.
[The COVID vaccine trials] serve as a gatekeeper to kids' health from a nation that doesn't like to wait.
And now a nation of parents looks toward science to approve a COVID-19 vaccine to keep their kids from being statistics, too. The American Academy of Pediatrics reported 225,978 child COVID-19 cases last week, nearly 26% of the weekly reported cases. It's the second-highest total of new diagnoses among children over the course of the pandemic.
As desperate as we are for our children to get their COVID-19 vaccines, the trial pharmaceutical companies are running — and the in-depth data analysis the FDA undertakes — exists to protect millions of kids from adverse effects that can't be predicted. It serves as a gatekeeper to kids' health from a nation that doesn't like to wait.
When the FDA approves a vaccine for kids — and they will — let's acknowledge the kids who, like Emily, answered the call. They're the unsung heroes in getting a nation back to health.