The Celtics didn't win it all this year, but they still make me happy
I grew up on the South Shore of Massachusetts, the child of Lebanese immigrants. My undeniable pull to basketball? Michael Jordan — just like millions of other kids in the '90s.
I'm a die-hard Celtics fan now, but back then, I rooted hard for Jordan and those epic Chicago Bulls teams. My immigrant parents wanted to help me fit in --- to Americanize me. They bought me a Bulls starter jacket in middle school, a Bulls beanie for the cold Boston winters.
When I was a little kid, the Celtics weren't very good: Larry Bird retired when I was a baby and the teams of my youth were hardly the indomitable squad of the heyday '80s. But I eventually came around to rooting for my home team, especially as the dynamic duo of Antoine Walker and Paul Pierce were coming into their own in the early 2000s.
I bought a limited-edition Pierce jersey from Champs Sports at the South Shore Plaza that was white on the front and gold on the back. I wore it to basketball camp, complete with a headband, an armband and leg sleeve, naturally.
I wasn't a very good player, but I definitely dressed the part.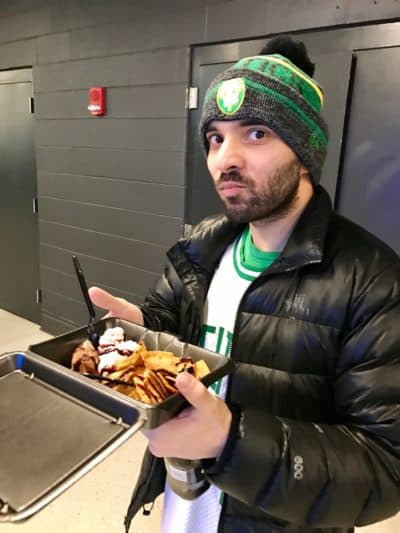 And the Celtics were never far from my mind. I remember watching them on long family trips to Lebanon to visit our relatives. (Interestingly, one of the few television channels we got in English was NBA-TV.) During the 2010 NBA Finals, when the Celtics lost to the Los Angeles Lakers, my sister and I woke up in the middle of the night to watch the games.
I watched the Celtics as a kid because I loved the game. But as I got older — and grew more aware of the world — the Celtics became something more than just a basketball team for me. Lately, the Celtics have become my way to escape the world for a little while, to find some semblance of tranquility. In the simplest of terms: the Celtics make me happy.
I moved to Washington D.C. for college to pursue a life of advocacy.  I advocate for the Middle Eastern and North African diaspora populations in the U.S. and the community back home in the region. By virtue of being part of that community, I also live that advocacy each day. This work does not happen strictly from 9-5, it happens at all hours, all the time.
The last two-plus years have been a lot for all of us to reckon with, at work and in life. The anxiety caused by the pandemic, coupled with the trauma of seeing police kill Black men and women, deadly acts of anti-Asian racism and Islamophobia, mass shootings across the country, an unpredictable economy. All these acts together are too great for any one human to process.
With all that's going on, it's hard not to doom-scroll Twitter ... Enter, the Celtics. For those 48 minutes of basketball, even when they lose, I feel like it's OK to be happy.
As an Arab American, watching the complete collapse of Lebanon and the ongoing trauma endured by the region — in Syria, Yemen, Tunisia, and most recently with the murder of Palestinian journalist Shireen Abu Akleh by Israeli forces — adds an extra weight of heartache and despair.
Seeing Lebanon this way hits hard for my family and me, and anyone in the diaspora really. In the last few years alone, the country's main currency has lost over 90% of its value, and there continue to be shortages in food, medication and electricity. There's still been no accountability for a devastating blast in the Port of Beirut in August 2020.
In these last few years, I've spent more and more of my time online — and on Twitter especially — trying to keep track of every little development in Lebanon. Talking to friends and families who either are still in Lebanon or have recently left because of how dire the situation is underscores the added personal level of frustration, heartbreak, and, frankly, guilt that I feel.
With all that's going on, it's hard not to doom-scroll Twitter. I keep asking myself: What is even happening?
Enter, the Celtics. For those 48 minutes of basketball, even when they lose, I feel like it's OK to be happy.
I was glued to every game we played in the bubble in Orlando during 2020, the COVID season. The next year, I was back at it, rooting hard until the very end when the Celtics lost to the Brooklyn Nets in the first round of the playoffs.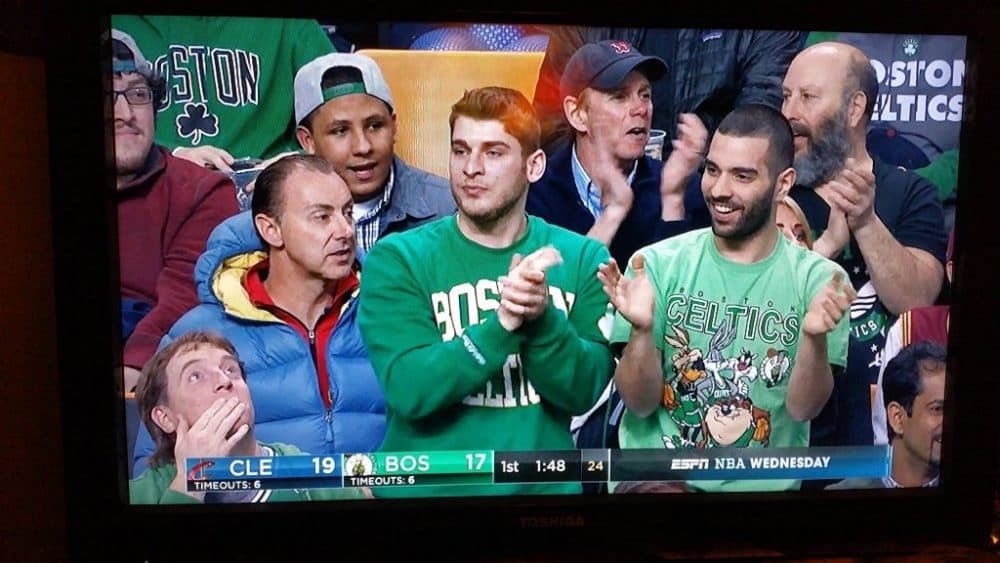 This season, with Ime Udoka as our new head coach and another year of growth for our young players, it felt like this could be our year. Then we had a horrendous start (going 18-21), and it felt like we couldn't figure it out — some national media even questioned if Jayson Tatum and Jaylen Brown could exist on the same team — but my faith in the Celtics never wavered.
Watching the team shift their energy — willing themselves through the playoffs and into the NBA Finals — has been something to behold
The Celtics missed their chance to add banner #18 to the rafters this year and that stings. But it's hard for me to feel anything but happiness for how we turned this season around. I'm excited for the future of this team, and thankful to them for briefly transporting me into a different headspace each game.
To do my job, to do the daily job of calling out injustice, I have to find ways not to burn out. Much like the Celtics, I have to find the energy to keep going.
Only four months until the 2022-2023 season begins.