Joni Mitchell still knows our hearts
Like many people who watched videos of Joni Mitchell's surprise appearance at the Newport Folk Festival last weekend, I was moved to tears seeing and hearing her iconic musical voice once more.
I assumed that after her nearly fatal brain aneurysm in 2015, I'd never be able to see her perform again. She had rarely performed publicly, even before the aneurysm. Those of us who worshipped her musical genius had to be content listening to her remarkable catalogue of songs, that had long been an integral measure of the soundtrack of our lives.
I was introduced to Joni Mitchell in 1968, as a 15-year-old kid growing up in northern New Jersey. I listened incessantly to WNEW-FM, the innovative New York rock station on my bedside radio. The format was revolutionary for a generation that had grown up listening to Cousin Brucie play Top 40 hits on AM car radios. Suddenly, a lineup of hip young DJs like Scott Muni, Jonathan Schwartz and Alison Steele, were introducing new voices like James Taylor, Cat Stevens, Elton John, Led Zepplin, Laura Nyro, Crosby, Stills, Nash & Young, and Joni Mitchell.
And it was Joni Mitchell, whose sweet guitar and songs of love and longing, touched my young  soul. I was an aspiring poet and I'd found my muse.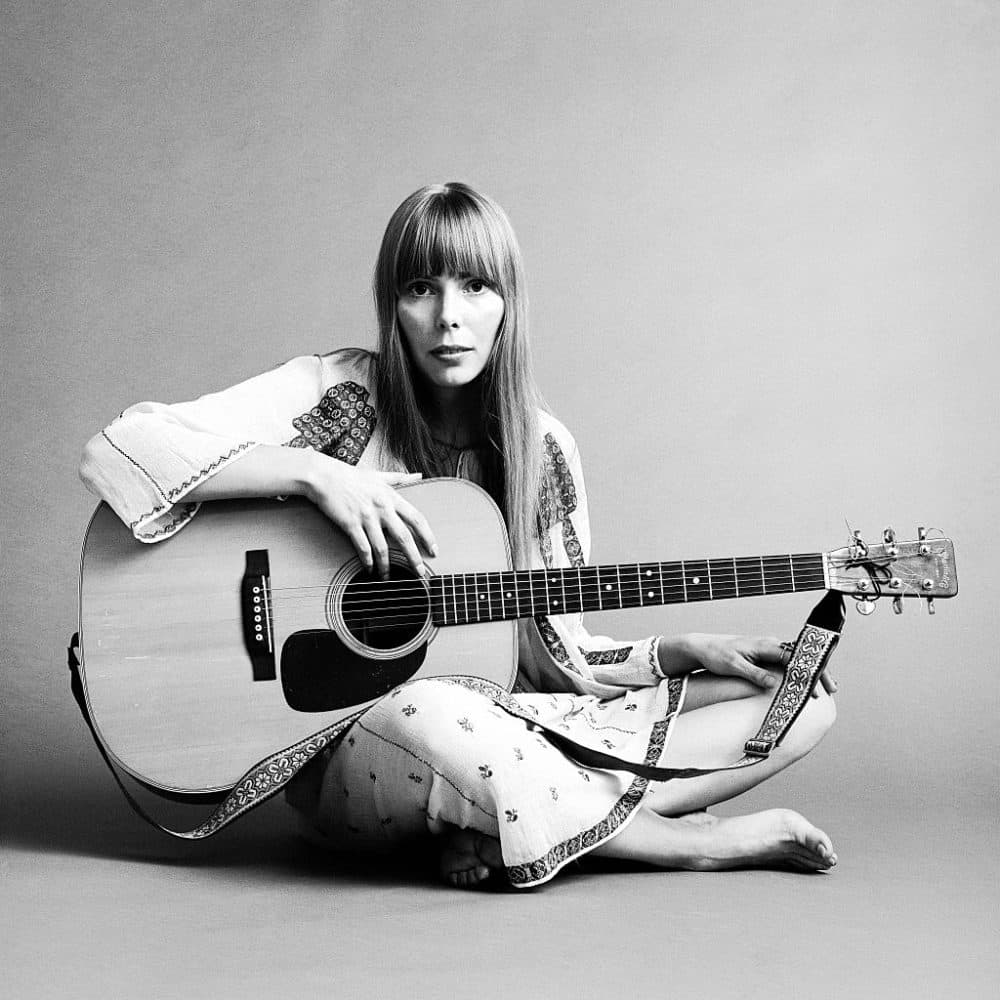 Her first album, "Songs to a Seagull," was unlike anything I'd ever heard.  The music was hauntingly beautiful. The lyrics were pure poetry, evoking the places that people coming of age in the turbulent late '60s were aching to see and feel. She was quickly "in my blood like holy wine" and when I saw the cover photo of this beautiful young Canadian with her deep blue eyes and long blonde hair, I was in love. And I was not alone.
Her next two albums, "Clouds" and "Ladies of the Canyon" only deepened the conviction that, in one of rock and folk's signature eras, she was in a class all her own.
When she released "Blue" in 1971, Joni was clearly at the top of her game. That instant classic featured soul-searing offerings: "River," "Carey," "A Case of You," "All I Want," and "California." It became anthemic for our generation.
Those years of teenage heartbreak and wanderlust were emblazoned by Joni's own musical journey. She had an obvious appeal for teenage girls and young women, with her songs about lost lovers and sorrow. But she also became immensely popular with young men like me, who sat in our rooms strumming guitars and looking for melodies and words to get in touch with our own anguished souls. To say Joni Mitchell was imprinted on my musical core is an understatement.
So, seeing her on that Newport stage, performing such classics as "Both Sides Now," "Circle Game," "A Case of You," "Big Yellow Taxi" and more, touched off a deeply emotional reaction for me and apparently millions of others.
Her voice is deep and low now, from a lifetime of chain smoking. But accompanied by the enchanting Brandi Carlile, who made the performance possible, and a world-class cast of supporting musicians, she was pitch perfect.
She knew the words, she sang flawlessly, she even stood and played a stunning guitar solo. And she bathed in the waves of love washing over her from the crowd, who knew instantly that they were witnessing an historic musical moment.
For me, this surprise performance was a gift during this time of pandemic and political maelstrom that has overwhelmed our lives.
As she sang "I've looked at life from both sides now, from win and lose and still somehow, it's life's illusions I recall. I really don't know life at all," the tears streamed down my face, past the huge grin that comes with an unexpected reunion with a dear old friend.