How I became the matriarch of my Cuban family in New England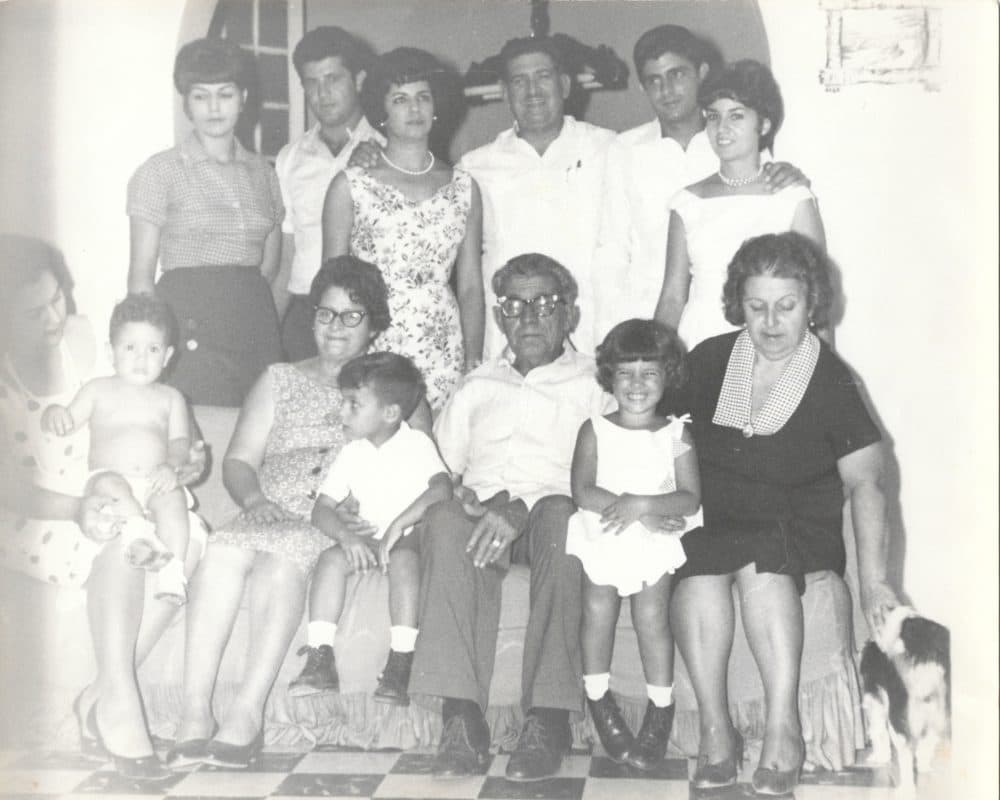 My cousin gave me the news at my aunt's funeral. Teresita and I were both teary-eyed, just a few feet from Tia Silvia's coffin, in a room full of Spanish-speaking mourners cooing comfort to each other. Tere leaned toward me, pulling the syrupy scent of lilies with her, and whispered, "You are the matriarch now."
I must have looked as stunned as I felt, because she let out a giggle that made grey heads turn our way. There's no giggling in Cuban velorios. We mourn Old World-style, reliably somber, visibly pained, clad in a black for weeks or months, depending on our proximity to the deceased. Yet here I was, complicit in breaking the cardinal rule of luto, or "mourning": no giggling.
Was I even old enough to be a matriarca? The evidence had been piling up, and not just in my mirror and knees. I'd just read that 29% of roughly 30 million Latinas in the U.S. are 45 or older — vieja range. Like me, they'd probably been shocked by how fast things unraveled once their beloved viejas started dying. We're the viejitas, now, the ones who'll be wearing the matriarca's shawl.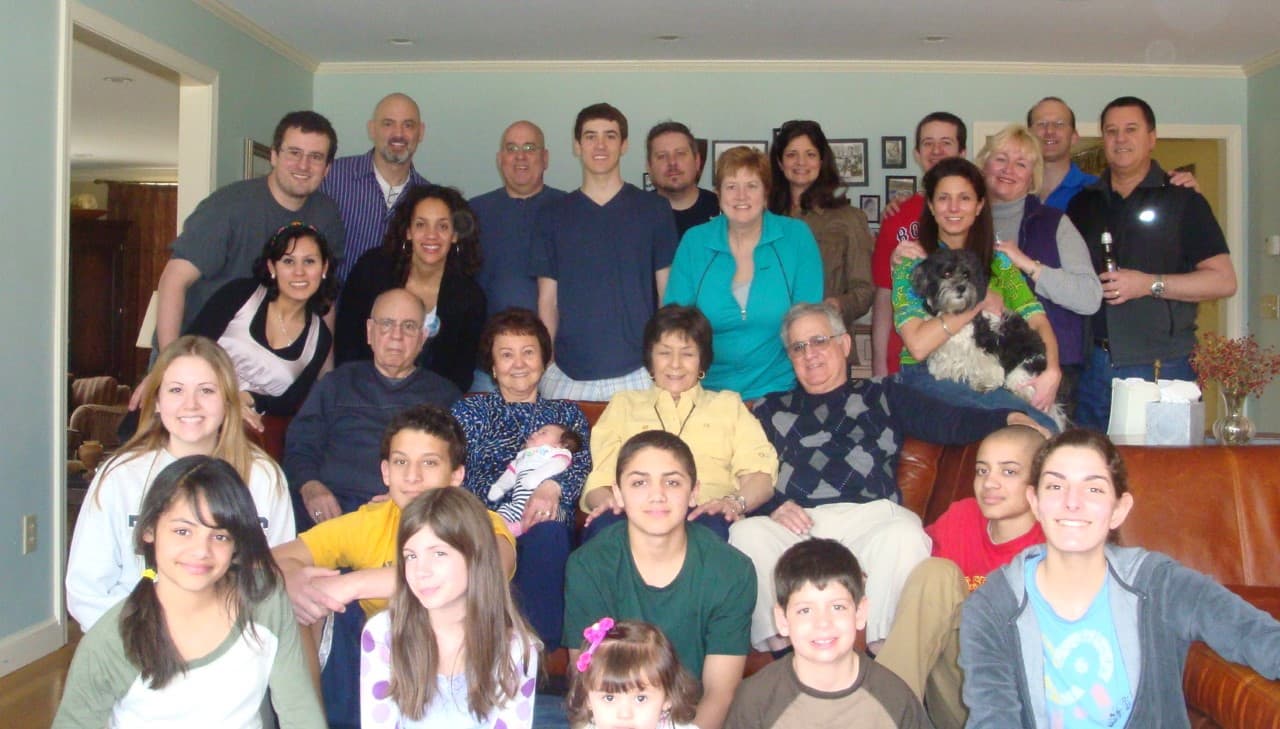 It's a magical garment, woven by resilient women who bridged two cultures and two countries, clung to old rituals, protected the mother tongue with a ferocity that often left us in tears. All that bridging and clinging was tricky for us because after fleeing the revolution, we'd settled in Nashua, New Hampshire, in 1967. We didn't have a Latino community to lean on. No "Sabado Gigante," no Hola magazines, Mexican pharmacists, Puerto Rican grocers. Even today, New Hampshire has one of the lowest Latinx populations in the country, 23,000, the 10th lowest number of any state.
So Mami, Tia and Abuela created a Cuban community out of thin, cold air. My cousins and I ran between the two sides of our little yellow duplex on Hunt Street as primos hermanos, as we would have in Cuba, "cousin-brothers" who saw each other every day, and grew up fighting, making up, getting into trouble together.
Abuela lived on our side of the duplex, but she showed up wherever we were scheming and put a stop to it. She was arthritic and slow, but somehow omnipresent and probably an espíritu, because she would materialize in front of us, a stealthy fantasma who made a killer ropa vieja.
We stuck out wherever we went. Our dark skin, the smell of garlic, onion and green pepper that infused our wool coats, accents that left the very white residents of our old mill town scratching their heads. We spoke loudly and all at once, traveled around town as a tumultuous, Spanish-speaking mini-mob that refused to stay hidden. The adults in the family were fine with all of that. They were different, Cuban, and proud — and we should be, too, ¡Coño!
So Mami, Tia and Abuela created a Cuban community out of thin, cold air.
The viejos saved money from their factory jobs for expensive calls back home, sent packages that would bring smiles or solve problems for our family and friends: lacy underwear, powdered milk, vitamins. To our never-ending embarrassment, they played Beny Moré records at full volume with the windows wide open. They would not hide.
The mothers brewed something magical in that yellow duplex, but I never got the recipe. Even before the pandemic, corralling our 27-member clan for get-togethers was almost impossible. Kids' sports, late nights at the office, social commitments, people moving out of state.
Sometimes I managed to round up six or seven of my clan at a time for dinners, birthdays. I organized Zoomazos, but the smell of frijoles was missing, and instead of the normal Cuban ruckus, there was just a two-dimensional grid showing badly lit and possibly muted cousins. And Spanish was dying. Only Papi revived it when he piped in, confused, misaligned, only the top of his white head showing.
When you flee a revolution, you don't get to take pretty pictures or nice china with you, not that we had much of that anyway, as a family of factory workers and teachers. The viejas left us intangible treasures. Spanish that soothed us, songs that taught our babies to walk, tales from the barrio that left us rolling on the floor, laughing. That special warmth of a Latina home that envelops whoever walks through the door.
The mothers brewed something magical in that yellow duplex, but I never got the recipe.
How do I nurture those gifts, teach the next generation to value them? How can I stay connected with our Cuban cousins now that the viejas aren't around to make calls, remember birthdays? How do I keep Spanish flowing?
Then last year, a new debt to the matriarchy landed on me. On July 11, 2021, after 62 years of repressive revolutionary rule, tens of thousands of Cubans flooded streets and squares across the island, demanding change, risking jail, their jobs, their families' safety. The historic and largely peaceful uprising was spontaneous. Today, Cubans are still at it, pleading for basic freedoms and an end to the system that drove our family and more than 1.5 million others to leave our homeland. I need to bear witness to this, tell the story, carry the viejas' hope for justice and freedom.
So every day I search for Cuba news online. The stress builds as I read about the thousand-plus political prisoners, the summary trials, the artists in maximum security prisons. I translate the reports, post, tweet, write, but the world seems indifferent. Ukraine, new variants, old hates, too many competing woes.
Then my sister calls, grateful for an essay I wrote about the protests, or my nephew texts about a cool Cuban podcast he found. My son tells me he's messaging his cousin in Havana, the one we hosted here in the states a few years back. The clan is listening — and remembering, but in a looser, more American way.
When we can't meet in person, we'll use the Hunt Street Squad thread to celebrate the legacy of the generation that got us here. We'll listen to Cuban podcasts to keep our accent alive and ourselves informed. We'll revere the last of the viejos, Papi, by calling and visiting as often as possible, tell him, again, how grateful we are for all his generation's sacrifices. Seemingly small acts that remind us of who we are and where we came from.
The shawl feels less heavy when I think about my role that way. I'll place it on my shoulders gently, the way the matriarchs would have. The threads may be looser, but they'll hold. The fierce love of the matriarchs won't let them go.