'The Muppet Christmas Carol' is 30 years old — and it still has my heart
Play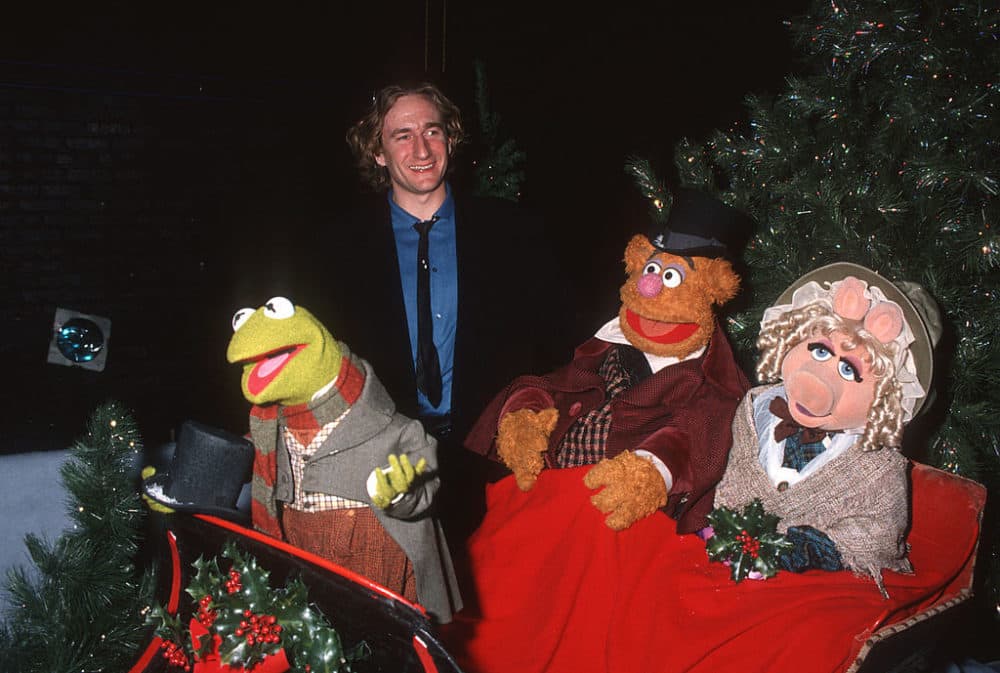 "The Muppet Christmas Carol" celebrates its 30th anniversary this year, and if you haven't seen the film in a minute — or haven't already watched it twice this holiday season — allow me to sing its praises. We're talking 30 years of singing vegetables, Kermit and Robin's Christmas scat, "no cheeses for us meeces," and shooting stars. I'm far from alone in proclaiming it the greatest film of all time.
The casting is 10/10, no notes. Kermit the Frog, ever the voice of reason and patience, is a natural Bob Cratchit, and Miss Piggy is a no-BS Mrs. Cratchit. Statler and Waldorf are Marley and Marley, Scrooge's former business partners who appear as ghosts to warn and heckle him. Michael Caine — actor, human, Oscar winner — as Scrooge lends the story the gravitas that elevates it from charming to, at times, harrowing, and ultimately genuinely affecting.
Much of Gonzo's narration as Charles Dickens comes straight from the original text, from "he was a tight-fisted hand at the grindstone, Scrooge!" to "Tiny Tim, who did NOT die." Even the lobsters in the windows, flapping their claws and singing as the camera pans up from the dingy Victorian streetscape, are a nod to the apparition of Jacob Marley's face on Scrooge's door knocker: "like a bad lobster in a dark cellar," Dickens wrote. (Apparently, if you leave a lobster in a basement long enough it grows bacterial bioluminescence; this is my fun fact for holiday parties.)
Exciting things have happened this month to mark the anniversary. Disney+ released an extended version of the film, restoring a deleted and much-loved song, "When love is gone." And Brett Goldstein — of "Ted Lasso" fame — sat down with Kermit, Miss Piggy, Gonzo and Robin, the young frog who plays Tiny Tim, for EW's "Around the Table." This conversation is a delight, and I highly recommend it. (The same goes for Goldstein's one-man show, "The Muppets Christmas Carol told in six minutes.")
Brian Henson made the film when he was just 28, after his father, Jim Henson, died at 53. It was his first time in the director's chair, and, in his own words, he was terrified. He decided to do a few things differently than the usual Muppet formula, intentionally leaning into the darker elements of the primary text. The result is an enduring interplay of light and dark.
You see it in Michael Caine playing Scrooge as if he's in a Shakespeare production, and Kermit reminding us, "Life is made up of meetings and partings, that is the way of it," as he mourns Tiny Tim. (Someone get me a Kleenex.) It's also Gonzo and Rizzo flying across the night sky on the glowing hem of the ghost of Christmas past, then smacking into the brick façade of a chapel. The Muppets are still the Muppets.
I loved this version of "A Christmas Carol" when I was a kid precisely because it scared me, just a little. The ghost of Christmas yet to come is not cute and fuzzy. And when the door knocker morphs into Marley's face and he moans? Shivers. I watch it with my kids now, and my 6-year-old says, "Mommy this is the part that used to scare you!" as he snuggles in closer. Then we laugh as Marley and Marley appear and sing their foreboding duet.
After spending many a Christmas Eve with Kermit and Gonzo, I'm thinking this year about how we've all seen how life can change overnight — how one day you're packing school lunches and the next your kids are home with Chromebooks, return date TBD. Watching my ER doctor husband study YouTube videos on PPE procedure — made for health care workers treating Ebola — was not on my marriage bingo card. In the last three years, there has been a "before" and an "after" for all of us that, at times, felt as unimaginable as being visited by three spirits.
But also, if this is the after? I'm still working on throwing open the window to greet the dawn of a new day each morning. Despite my deep gratitude for vaccines, and time, and all of it, it feels like I'm still finding my way around in the dark a little bit – especially now, when it's dark outside at 4:30 p.m. But the thing is, I think that's okay too.
In Brett Goldstein's interview, Kermit says of songwriter Paul Williams, "He's always been able to take a special feeling and turn it into music." Williams wrote some of the most beloved songs from "The Muppet Show" in the late '70s, before he lost a decade of life and work to alcoholism and addiction. He was newly sober when Brian Henson approached him. This story of redemption and second chances — of the opportunity to be open to a kind of magic, and embrace an "after" with your whole heart — was something Williams intimately understood. All this is to say, maybe lyrics like: "Stop and look around you, the glory that you see/ Is born again each day, don't let it slip away/ How precious life can be…" from the film's final song, "Thankful Heart," are a reminder that you can choose a little bit of your "after" each day, and you can keep finding it. It doesn't just happen to you all at once.
My dad was not Jim Henson, or Kermit the Frog, but I'll end with one of his favorite pieces of advice: Keep it simple, stupid. What matters in this "after," in anything, are the things that Scrooge sings about: family, friends, connection, kindness.
And because the film doesn't shy away from the dark places life inevitably takes us, the ending is resoundingly joyful. Maybe that's the way we hold anything — all of it — close with a thankful heart.