'The show must go on': 20 years of life lessons from Queen
I cried three times during the Queen + Adam Lambert concert in Boston a couple of weeks ago: When I saw families singing Queen together, when the full arena sang together, and when the band played their song "The show must go on." I can't count how many times I've listened to hits like "Bohemian Rhapsody" and "Radio Ga Ga" — played that night — but they still touch my heart every time. Seeing original band members Brian May and Roger Taylor playing with Adam Lambert and other talented musicians in the TD Arena, my eyes were shining like those of so many in the crowd. And, in the midst of it all, I was thrown back to my teenage self.
I grew up in a farm town in the countryside of Brazil's Minas Gerais state, population 15,000. I can't remember the year we finally got the internet, but it was still dial-up, so we had to use it at night. The band's music filled my house, but I didn't know any other fans in my hometown, besides my mom, so I entered an internet chat about Queen on a national website.
There, a 19-year-old fan called Luciana from Rio Grande do Sul asked if someone would like to travel with her to the so-called "Queenvention," a gathering of Queen fans in a small town in the UK called Prestatyn Sands — a journey that would take roughly 20 hours to complete. Brazil's economy was recovering, and the exchange rate allowed many people to travel abroad for the first time. Boldly, with the confidence of a teenager, I responded that I was interested, and Luciana and I exchanged contact information to make a plan.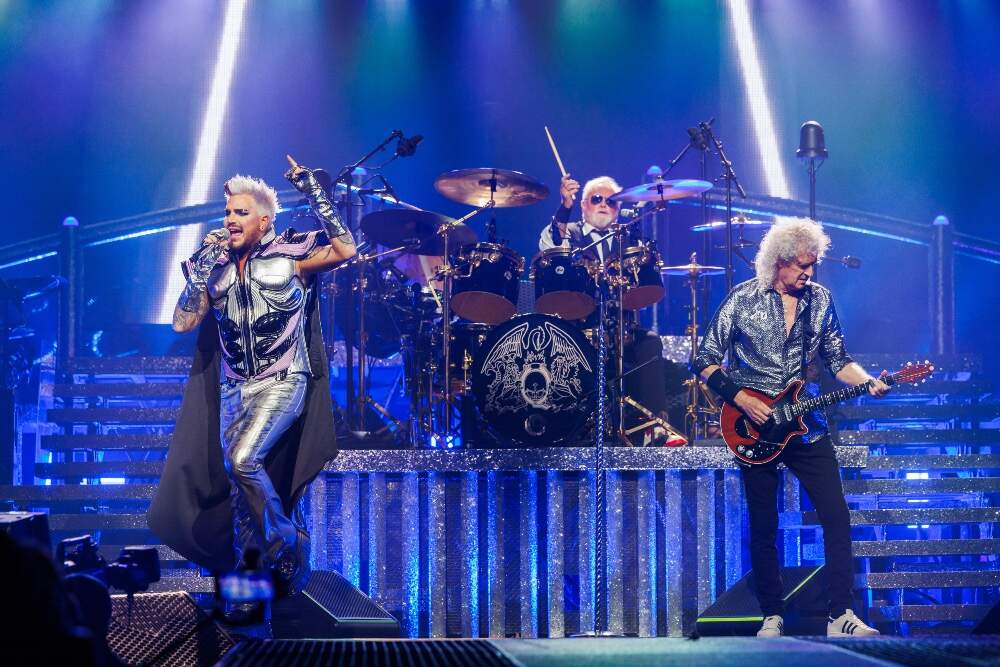 In truth, I doubted my mom would let me go. But I had to try. It was late, and I went to my mom's bedside where she was nearly asleep and spoke about this fantastic idea. To my utmost surprise, she said yes. I couldn't believe it. I checked again the next morning. It was still a yes. But she would find a grownup to go with me, because I couldn't go alone with this unknown person from the internet. My dad's cousin, Nilson, agreed to go, despite not being a fan.
Nobody in my mom's family had ever traveled abroad, and my mom told me recently she had been afraid to let me make this pilgrimage. It was brave of her. She did it because she knew what Queen meant to my family at that time. And she knew how it helped us persevere through the most painful moment of our lives.
It was just over a year since my dad had passed unexpectedly in a car accident. Since then, Queen had become a kind of balm to our deep emotional wound. Freddie Mercury's voice rocked us, the beats made us feel free, and the songs reminded our hearts of joy and filled them with courage. Queen's creative world of music and videos helped us see meaning through our hardships.
Freddie Mercury's voice rocked us, the beats made us feel free, and the songs reminded our hearts of joy and filled them with courage.
The band's story, too, inspired and comforted us. Freddie Mercury kept writing songs and singing despite facing AIDS when there was no treatment. The band itself had to reckon with the tragic absence of its leading member. My mom, my brother and I felt that way, too. Our family was four people, just like Queen. They sang "The show must go on." So had we.
I'll be forever grateful for how my mom believed the Queenvention was part of that show. At age 16, I lived four dream days at a gymnasium where all activities had something to do with Queen: the bus that picked us up at the train station was playing their songs; the dance class only played Queen songs; Freddie Mercury impersonators walked around us; people were selling Queen memorabilia and, of course, there was a cover band, playing hits and songs only hardcore fans knew. I knew them all — I had the complete collection of Queen CDs at home.
In fact, my desire to learn the meaning of their songs and be able to sing them was what drove me to take my learning of English as a second language to an advanced level. I took my quest seriously: once I emailed the official fan club to ask what was or where was "Rhye," in the song "Seven Seas of Rhye." They kindly replied to me that it was an imaginary place created by Freddie Mercury. I also showed off at my school's English class by knowing the meaning of words like "sheer," thanks to "Sheer Heart Attack," Queen's third album.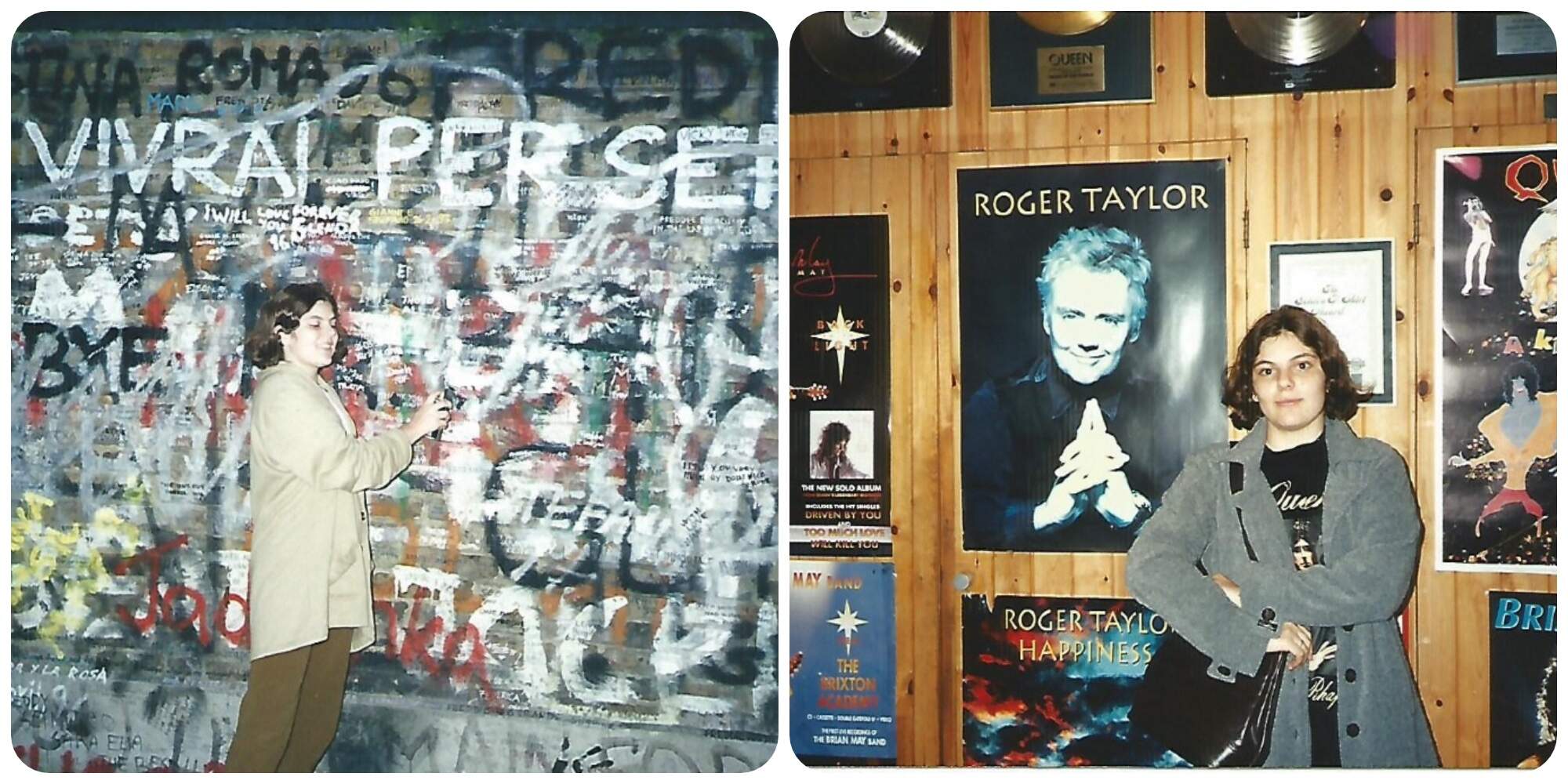 And, for me, that trip was not only about resilience, it was also an opportunity to see the world. It was the first time I took a plane, a subway train, ate different food, visited a museum and spoke to people in another language. Having grown up in a small town, it was a big deal, an experience that stayed with me. In London, over the few days we were there before heading to the convention, I wrote my name on the wall of Freddie Mercury's mansion and visited the Queen Fan Club.
Back home, my mom continued to do chores, such as ironing our clothes, while watching Queen VHS video clips. The fandom spilled to my brother and my cousins, and we performed our own band impersonations in my house. Through Queen, I made many great friends — including Luciana — and keep making new ones. Queen is big in Brazil: their concert for Rock in Rio, in 1985, still holds the band's all-time attendance record.
The impact of Queen on people all over the world is enormous and multigenerational. I saw many families with teenagers or children attending the concert in Boston — the last time the band played in the city was in 1982. Some told me they became fans recently, after watching "Bohemian Rhapsody," a 2018 film about Freddie Mercury's life, after which the current U.S. tour is named. I also spoke to people who shared how – like me – Queen is a source of resilience or that Queen is part of a sweet memory they will never forget. For all of us, Queen magic lives on.
And, if I may share one more secret, I created a personal superstition. If Queen is playing randomly in a car, at a restaurant or anywhere I go, it's definitely a sign that, no matter what I'm going through, everything will be alright. It has worked for many years.