'Trauma Teams' To Help Boston Residents In Higher Crime Areas Cope In Wake Of Violence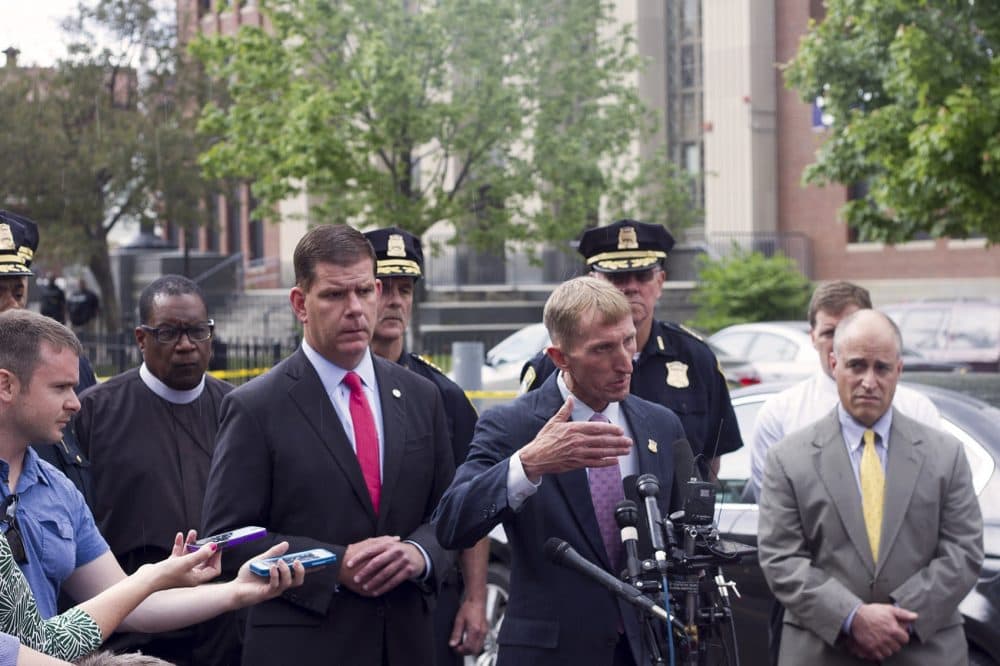 This article is more than 3 years old.
The city of Boston will deploy "trauma response and recovery teams" to several neighborhoods in the aftermath of violent incidents, as part of a new program announced Tuesday. 
The teams will connect residents in Roxbury, Dorchester, Jamaica Plain, East Boston and Mattapan who have been victims of or exposed to violence -- like homicides, shootings or stabbings — with mental health services and ongoing support. The teams will coordinate a joint response typically within 24 hours to address the individual or family's needs, a spokeswoman for the mayor's office said.
Members of each team will be aligned with either a neighborhood health clinic or a community-based organization, often with a record of reaching out after violent events. The Boston Public Health Commission (BPHC) will oversee the teams.
In his third State of the City address, in January, Mayor Marty Walsh, who faces a reelection race in November, discussed his plans to create the teams to bolster the city's response to crime and tragedies. His administration has used similar teams in the past.
"The main change with this new initiative is we're looking at a total system of care that addresses both response and ongoing recovery services," Monica Valdes Lupi, executive director of BPHC, told WBUR on Monday.
The program is "really bridging the community-based responders — those are non-clinically-based staff who are on the front lines, who are often [with] those organizations that reach out to community members and the neighborhoods when a traumatic event happens — and linking the people they encounter after an event directly with one of the clinical sites," she said. Valdes Lupi added that some team responders will act as "family advocates" to work out services like long-term therapeutic care at the health centers, or setting individuals up with coping groups.
The city has also set up a hotline run by the Justice Resource Institute's SMART team at 617-431-0125 for people seeking help through the program. City officials said calls to the line will get a response within 30 minutes.
The total budget for the teams' deployment is $1.1 million, according to Valdes Lupi. The costs are being paid for with a combination of city funding, grants and financial support from Boston Children's Hospital and Partners HealthCare.
Among others, Walsh was joined by Valdes Lupi, Suffolk County District Attorney Dan Conley and Boston Chief of Health and Human Services Felix Arroyo for his announcement at the Whittier Street Health Center in Roxbury.
With additional reporting from WBUR's Kassandra Sundt
This article was originally published on April 25, 2017.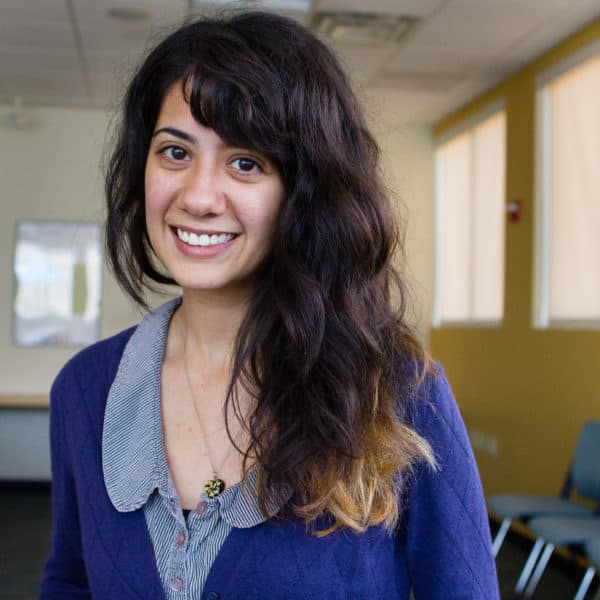 Lisa Creamer Digital News Editor and Producer
Lisa Creamer is a digital editor and producer at WBUR.