State Social Worker Tests Positive for Coronavirus, Two Others Awaiting Test Results
A social worker with the state Department of Children and Families has tested positive for the coronavirus, the agency and the union that represents the workers said. Two other social workers suspected of having the virus are awaiting test results.
The infected social worker was working at the Hyde Park Area office earlier this week and was in contact with coworkers and client families. A union spokesperson said the worker was in the office as recently as Monday with about 20 other people.
The state was notified Tuesday of the positive test and closed the office.
Service Employees International Union Local 509, which represents DCF workers, says many DCF staff are working remotely, and face to face visits are currently limited to emergencies and only with vulnerable children and families. DCF provides services to about 45,000 children in Massachusetts.
The infected worker's "impact on meeting with families out in the field was minimal," SEIU Local 509 spokesperson Megan Piccirillo said. "So I think that's the only silver lining in all of this. She wasn't interacting with as many families as she normally would. But for sure she was out in the field."
The state has also closed the North Central Area office in Leominster because a worker there is seriously ill and awaiting test results. And a DCF office on the North Shore has been extensively cleaned as a worker there has been tested after potentially being exposed to the coronavirus. Other DCF employees in those offices have been asked to self-quarantine for two weeks.
The state says it is taking steps to avoid potential spread of the virus, including minimizing direct contact with workers and providing materials like gloves and hand sanitizer at its 29 offices across Massachusetts. It has told workers that if they find themselves in a high-risk situation, they should review the case with their supervisors and managers.
"Child protection is an essential function of state government," DCF officials said in a statement. "And the Department of Children and Families continues to fulfill its commitment to the safety of the children in the commonwealth while supporting the health and safety of our staff during this unprecedented public health crisis."
The union says workers need more protective equipment to do at home visits. It also says the workers need more clarity about how to handle cases where a child may be at risk, but there are questions about coronavirus exposure.
"It's an evolving situation." Piccirillo said. "I think the state has done a good job being flexible and helping people isolate. But we need more guidance about how to handle high risk situations. We don't want folks entering homes any more unless absolutely necessary. But at the same time we are ready to respond and we will be there for emergencies."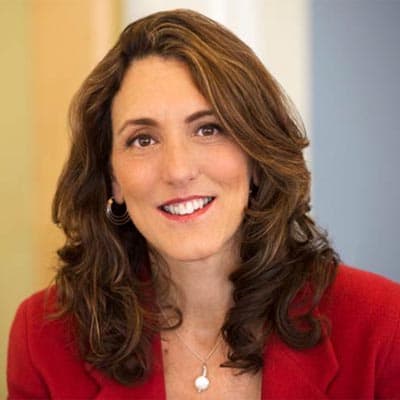 Deborah Becker Host/Reporter
Deborah Becker is a senior correspondent and host at WBUR. Her reporting focuses on mental health, criminal justice and education.