Most Of The Space In Massachusetts Field Hospitals Went Unused. Now, Some Are Looking To Shut Down
01:34
Play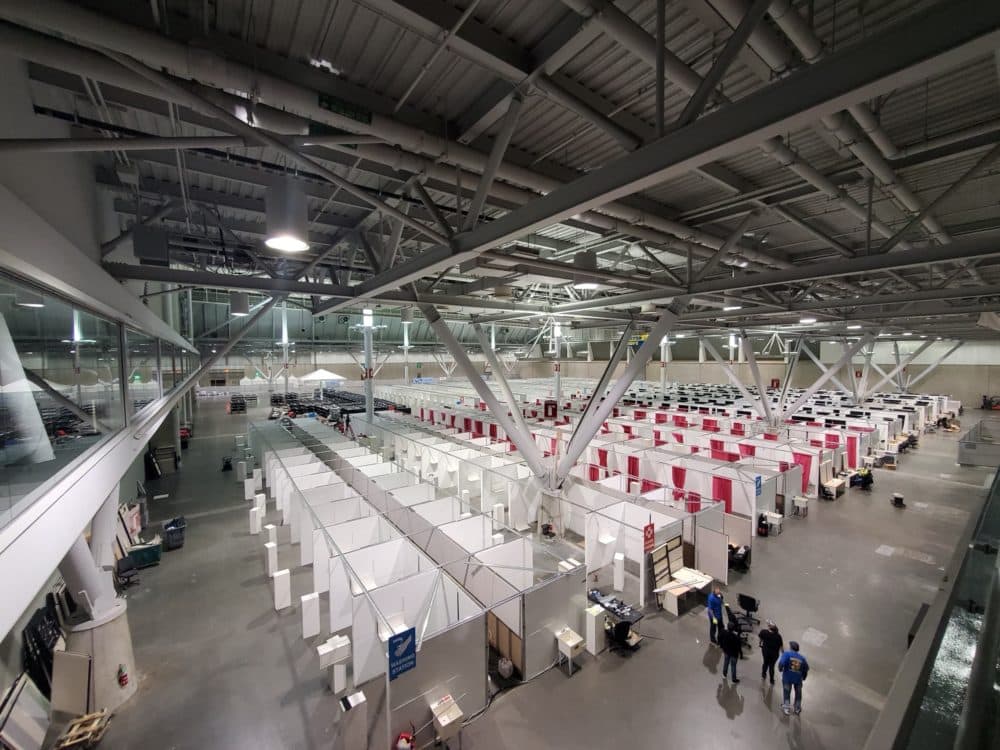 Massachusetts put up five field hospitals as quickly as possible last month. Since then, they've treated hundreds of patients – but most of their roughly 1,500 total acute care beds sat empty through the pandemic's peak in the state. Now, with new infections slowing, they're looking to wind down operations.
At Boston Hope, the state's largest field hospital erected inside the Boston Convention and Exhibition Center, roughly 400 of 500 acute care beds sat empty during the pandemic's peak in Massachusetts. The field hospital in Worcester's DCU Center had roughly half of its 206 beds filled during the peak. None of the 94 beds at the now-shuttered field hospital at Joint Base Cape Cod were ever used.
The other two field hospitals are in Dartmouth and Lowell. South Shore Health and Lowell General Hospital, which run the hospitals there, did not respond to requests for comment.
It was still necessary to have the field hospitals, even if a patient never touched most of the beds, said Dr. Eric Dickson, the CEO of UMass Memorial Health Care.
"We were fortunate enough that all the social distancing and masking that we're doing slowed this down that we didn't need all of that space," Dickson said. "You plan for the worst and hope for the best."
Both Boston Hope, which is managed by Partners HealthCare, and the field hospital at Worcester's DCU Center, which UMass Memorial manages, still saw significant numbers of patients, Dickson said. Boston Hope saw a total of 384 people who needed acute care, and the DCU Center had a total of 150 patients. Dickson said if weren't for the field hospitals taking in those patients, there wouldn't have been room to care for them anywhere else.
"If we didn't have the DCU when [central Massachusetts] was at their peak, we would have been overwhelmed at the hospitals," he said.
At Boston Hope, an additional 500 beds were set aside for people experiencing homelessness during the pandemic. At the peak of the outbreak, operators said a little more than 100 of those beds were utilized. Overall, that part of the facility had served a total of 321 people as of yesterday. The DCU Center also set aside some beds for the homeless.
The field hospitals primarily have been taking patients that are in recovery or don't need intensive care. Dr. Giles Boland, the co-director of Boston Hope, said that was a crucial role the field hospitals played during the pandemic.
"We were able to decompress hospitals of hundreds of patients, which allowed them to focus on the sickest patients," Boland said.
Now the field hospitals are seeing fewer and fewer patients. At the end of last week, there were less than 10 patients at the DCU Center, and Boland said there are around 80 acute care patients at Boston Hope, down from around 100 at the peak.
That means field hospitals are looking to close their doors in the near future. Cape Cod Healthcare stopped staffing the field hospital on the Cape on May 5, and the DCU Center will shut down operations sometime this week. But just because the field hospitals are closing down, that doesn't mean they're actually going anywhere, Boland said.
"Rather than dismantling the facility, it may make sense to leave the facility as is with the beds and much of the equipment in case there is a second wave," he said, adding that it's unlikely the convention center will see any large events this summer.
Mothballing the field hospitals means that if a new surge of coronavirus infections hits the state, they can be ready at a moment's notice.
With additional reporting by Lynn Jolicoeur.
This article was originally published on May 18, 2020.
This segment aired on May 18, 2020.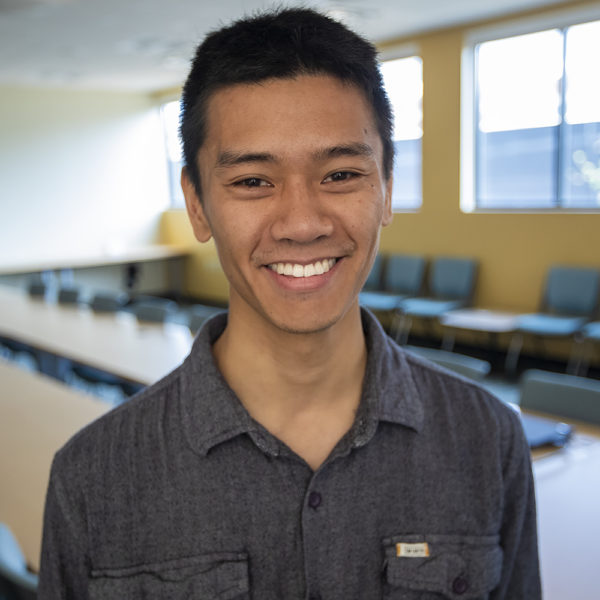 Angus Chen Reporter, CommonHealth
Angus Chen is a reporter for WBUR's CommonHealth.