Infectious Disease Expert Weighs In On The State's Latest Phase Of Reopening
05:04
Play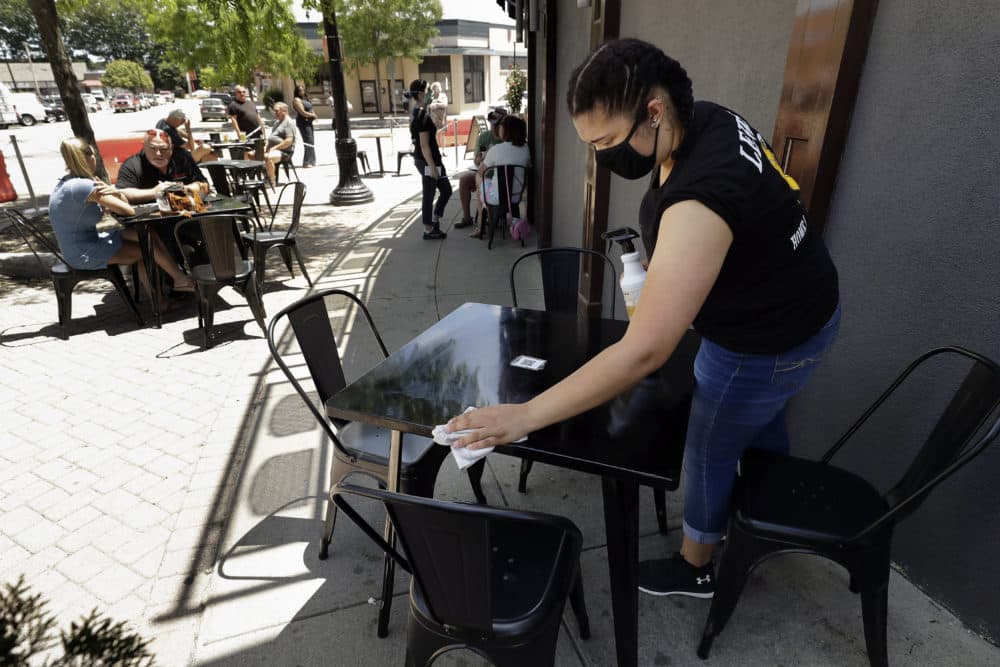 Massachusetts restaurants can resume indoor dining today for the first time in months — as rates of COVID-19 infection continued trending downward over the weekend.
As of Sunday, positive test rates and hospitalizations were down 93% and 73% respectively since April 15, according to Gov. Charlie Baker's office. But as the first wave wanes in Massachusetts, the coronavirus pandemic is surging in other parts of the country.
Dr. David Hamer is a professor of global health and medicine at Boston University, and an infectious disease specialist at Boston Medical Center. He joined WBUR's Morning Edition host Deborah Becker to weigh in on the risks and implications as Massachusetts reopens for business.
Interview Highlights
Massachusetts reopens today for some indoor dining; nail salons can also reopen and some companies can allow 50% of their workers back to the office. Do you agree with this, based on the public health data that we're seeing now?
Hamer: I think our state data suggests that there's a lot less disease being transmitted. The percentages of positive tests are down; the numbers of new cases identified are much lower than they've been since the plateau in April. So I think the local data does justify these changes, but we need to be cautious.
Becker: In other parts of the country — in a dozen and a half other states — that's not the case. The world is recording the largest daily increases yet in coronavirus cases. California had a new high yesterday. How do we reconcile those numbers as we consider a potential second wave?
Hamer: The numbers around the country suggest a couple of things. One is, there's clearly continued transmission of the coronavirus. Second, you know, I think there are differences in how cautious people are being in terms of their adherence to staying at home, being in public, wearing masks and so forth. And, you know, I've seen pictures from around the country and I've heard stories, and people are not consistently doing things that are helpful to prevent transmission of SARS-CoV-2.
Becker: As restrictions loosen in Massachusetts, could we see more spread?
Hamer: I think we're going to be OK in Massachusetts. I mean, my feeling is people are still quite adherent to mask use here, especially if they're in a public place like a supermarket or equivalent, or a barber shop. And if we continue to do these practices and keep some degree of social distancing, we should not see a surge — at least not during the next few months. The fall is a different story, when people tend to have to be inside more.
Becker: Several local universities are planning to open their doors in the fall — Boston College; Boston University. That's tens of thousands of students potentially coming back to campus from around the world. What steps are being taken to protect students and the community?
Hamer: I'm actually working with the Boston University reopening campus team and then have been consulting for some of the other universities in Massachusetts. There's a lot of thought going into this process and there are many different aspects. ... de-densifying campus; classes will not be as congested. I think some students will be in class, but others will be doing it from their dorm. And they'll also mix that up over time so that within a classroom they can be spread apart at least six feet or more.
... There is going to be quarantining for students returning from certain parts of the world or perhaps certain states, where there's a lot more disease being transmitted. ... And then there's going to be testing — wide-scale testing. ... Many of the universities are decreasing the number of people who can stay in a room together. In fact, some are making it singles only. BU is going to allow two per room, instead of three or four.
In addition, contact tracing and trying to track and identify any outbreaks is going to be a key part of this.
So essentially, steps will be taken to try to do this as safely as possible. But I'm wondering, what data do we look at? What number is there before we decide that we may have to restrict again even further that these reopening measures are not are not working for us?
Hamer: ... Whether there are any clusters of outbreaks, but also what are the numbers of students that have had to be put in isolation because they're infected in quarantine. If we start to overrun that capacity there, that's going to be a problem.
This article was originally published on June 22, 2020.
This segment aired on June 22, 2020.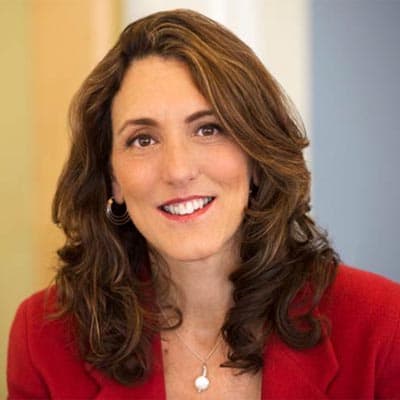 Deborah Becker Host/Reporter
Deborah Becker is a senior correspondent and host at WBUR. Her reporting focuses on mental health, criminal justice and education.