Fighting Beach Erosion, One Smartphone Picture At A Time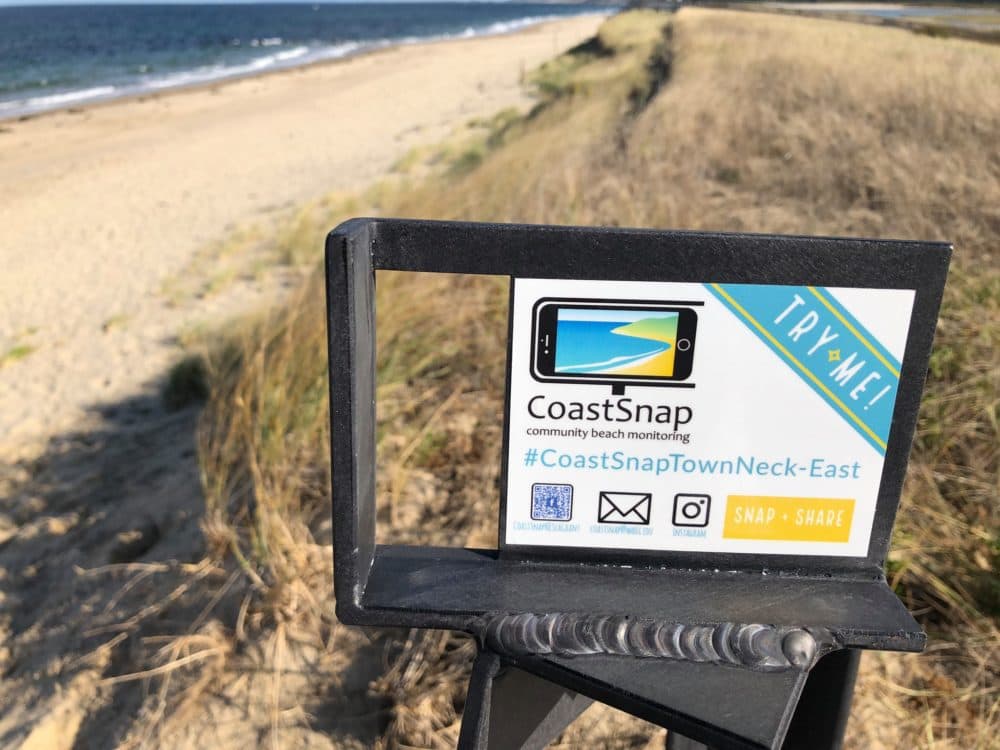 Town Neck Beach is the most popular stretch of sand in Sandwich. But it's washing away, and researchers have launched a project called CoastSnap that asks the general public to help monitor the erosion with their smartphones.
The system consists of two sturdy metal phone cradles, attached to an existing viewing platform overlooking the beach. Passersby will (hopefully) put their phone into the cradles, snap a photo or two and upload them to the CoastSnap website. Researchers will review the citizen-scientists' photos and create time-lapse videos that show the shoreline position and beach width over time.
"People who are out there anyway are going to learn a little bit more about the beach they've come to enjoy, and we're going to get the data without a major investment in equipment or in personnel," says Greg Berman, a coastal biologist with Woods Hole Sea Grant, the group overseeing the project. "I mean, honestly, I'd love to go out there every day and take a picture, but sadly, I have other responsibilities that take priority."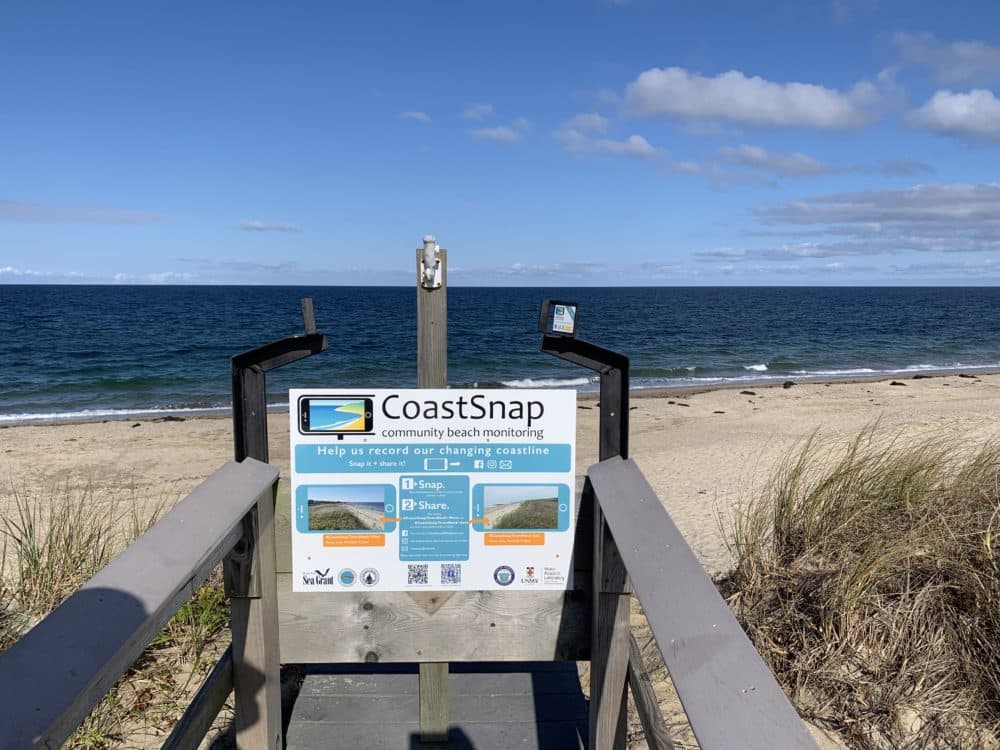 Berman says the data may help the town figure how to best combat erosion on the beach, which occurs naturally but has been accelerated by the nearby Cape Cod Canal, climate change-related sea level rise, and major storms. The town has spent millions of dollars over the past decade to maintain the beach by adding sand, building fences, and planting dune-stabilizing vegetation.
"The last time that we put sand out there was in 2015, which was 109,000 cubic yards of sand," says David DeConto, director of natural resources for the town of Sandwich. "That cost us $3 million just for that one time, and it was gone in about two years."
DeConto says the town is constantly looking for strategic ways to shore up the shoreline, and the new data may help. CoastSnap originated in Australia, and Sandwich is one the first local communities to adopt the project. Berman says his group is planning to install another setup in Martha's Vineyard next spring. Over time, the photos will help scientists understand why some beaches are more dynamic or resilient than others.
DeConto says the CoastSnap is a good fit for Sandwich, and hopes it will make people more aware of ongoing coastal resiliency projects in the town. He says that global warming and sea level rise mean a lot more to people when they see the possible effects on downtown Sandwich or their favorite beach. "It really brings it home to them," he says.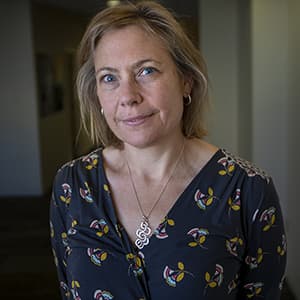 Barbara Moran Senior Producing Editor, Environment
Barbara Moran is the senior producing editor for WBUR's environmental vertical.