'The Front Page Of The Internet' Is About To Make Some Noise
Even though Reddit has a massive presence — with 330 million users, it's the fourth largest website in the U.S. and ninth largest in the world — the site remains a mystery for people who don't interact with it. When I've told people I've been mining the site's ecosystem of communities for a new podcast from WBUR and Reddit, they either become incredibly excited, or sheepishly admit they don't get Reddit.
As a longtime tech reporter, I always hear the online security aphorism that there are two kinds of people in the world: Those who have been hacked, and those who just don't know they've been hacked yet. I like to say something similar about Reddit: There are those who read stories on Reddit, and those who read stories without realizing they came from Reddit.
The stories there run the full spectrum, from ones about all kinds of support during hurricanes, to comment threads where writers create fake sci-fi scripts together. Or just ... images of birds with arms. It's got everything.
The internet is as much a vehicle for ephemera as it is a storage space for our lives, for better or for worse.
The first time I remember finding a story on Reddit was in 2012 while I was working at Slate. Part of my job was to find stories that were popping off online, and many of the most compelling were on Reddit. The first story I remember reading there was about Karen Huff Klein, a bus monitor who was bullied by kids in upstate New York. The video of what she endured didn't go viral until it hit Reddit. Soon after, Redditors and others helped raise more than $700,000 so she could retire. It was a wild example of both the good and the bad of human nature that the internet offers; a close-up view of human cruelty, and a platform for fighting it.
It's an interesting time to be making a podcast about Reddit. People have really mixed feelings about the influence of the internet, the technology companies and platforms that are increasingly present in their lives. I'm one of these people. Codebreaker, the podcast I produced before this, used its first season to examine technology and ask: "Is it evil?"
While I consider myself an optimist and an idealist, as a journalist I value skepticism in the pursuit of truth. And, as someone with a sense of humor, I thoroughly enjoy bouts of cynicism.
That said, I've come to truly appreciate Reddit as an vibrant way to surface art, ideas and information. It's a cultural barometer of sorts.
It is a powerful tool for telling personal stories and making connections. People can find their own communities there — no matter how bizarre or niche. We're hoping to explore those conversations to bring you stories that only "the front page of the internet" has to offer.
I hope you'll subscribe (Apple, Stitcher, RadioPublic, RSS) and listen in as we dive into the endless threads of Reddit.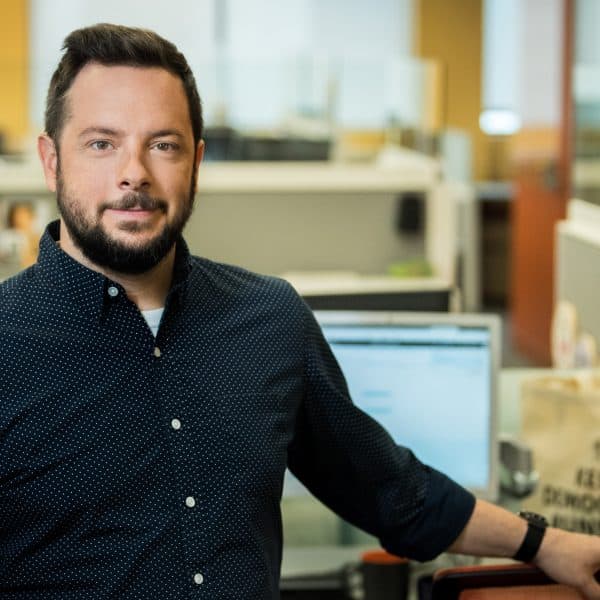 Ben Brock Johnson Senior Producer
Ben Brock Johnson is a Senior Producer of Endless Thread and a tech correspondent on Here & Now.