CitySpace Summer Camp: Theater Week!
We are no longer accepting submissions for this activity. Watch our recap here.
WBUR CitySpace Summer Camp is a six-week series providing content to families with school age children. Each week we provide an assignment to tackle, and families submit photos or a video of their completed project. Every entry is a chance to make it into our weekly montage video published every Friday. Learn more about the theme for each week and how to submit entries below!
Lights. Camera. ACTION!
What's your favorite scene from a movie? Who is a cartoon character that makes you laugh until your belly hurts? Or maybe a favorite song from a play you've seen?! We want you to SHOW US!
This week we want to see your version of your favorite scene, song or characters! Recreate them using whatever you can find in your house. Take a photo or send us a video and who knows, you might see yourself in next week's video montage!
Camp Counselors Kortney, Maurice, Regine and Daniel from Central Square Theater, The Front Porch Arts Collective, and the Huntington Theatre Company explain in this video!
WBUR CitySpace Summer Camp is brought to you in partnership with Huntington Theatre Company, American Repertory Theater, Merrimack Repertory Theater, Lyric Stage Company of Boston, SpeakEasy Stage Company, Boston Playwrights' Theater, The Front Porch Arts Collective,  New Rep Theatre and Central Square Theater.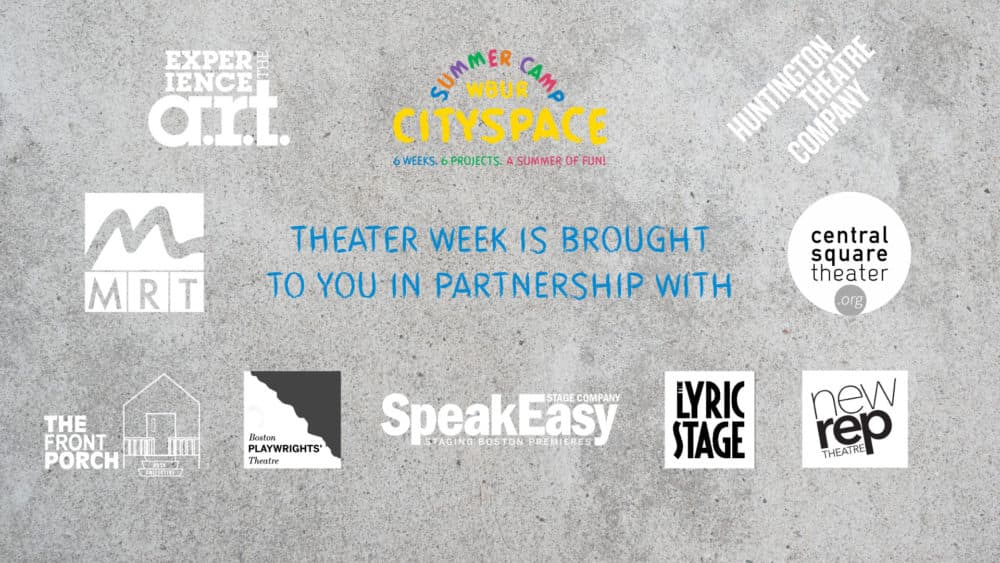 This article was originally published on July 12, 2020.