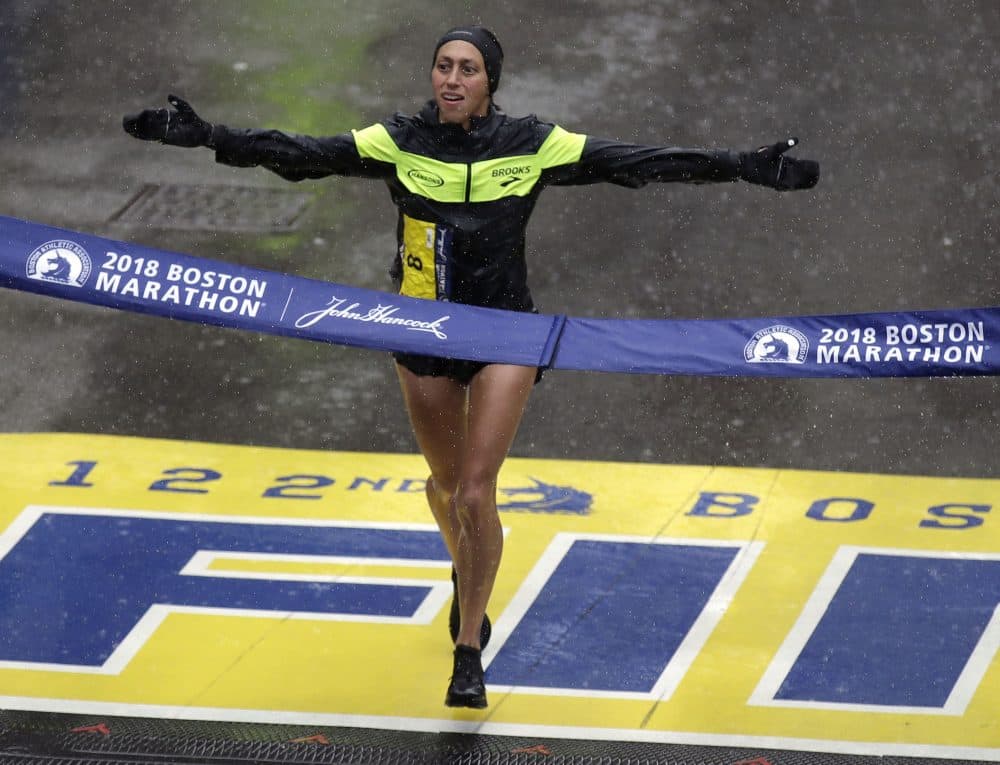 Time & Date
Monday, March 18, 2019, 6:30 pm
Event Location
WBUR CitySpace890 Commonwealth Avenue Boston, MA 02215Open in Google Maps
In 2018, Desiree Linden became the first American woman to win the Boston Marathon in 33 years. And she did it with remarkable determination and grit in horrible weather—rain, relentless headwinds and near-freezing temperatures. That win made Linden an unforgettable part of Boston sports history.
Before she defends her title in the 2019 Boston Marathon as part of the John Hancock Elite Team, she comes to CitySpace. In a wide-ranging, one-on-one conversation, WBUR Sports and Society Reporter Shira Springer will talk with Linden about her Boston win and how it changed her life, her training, her career ups and downs, her newly-launched coffee business, her whiskey collection and her other interests outside of running. Audience members will also get to ask the two-time Olympian questions.
Event in partnership with John Hancock.