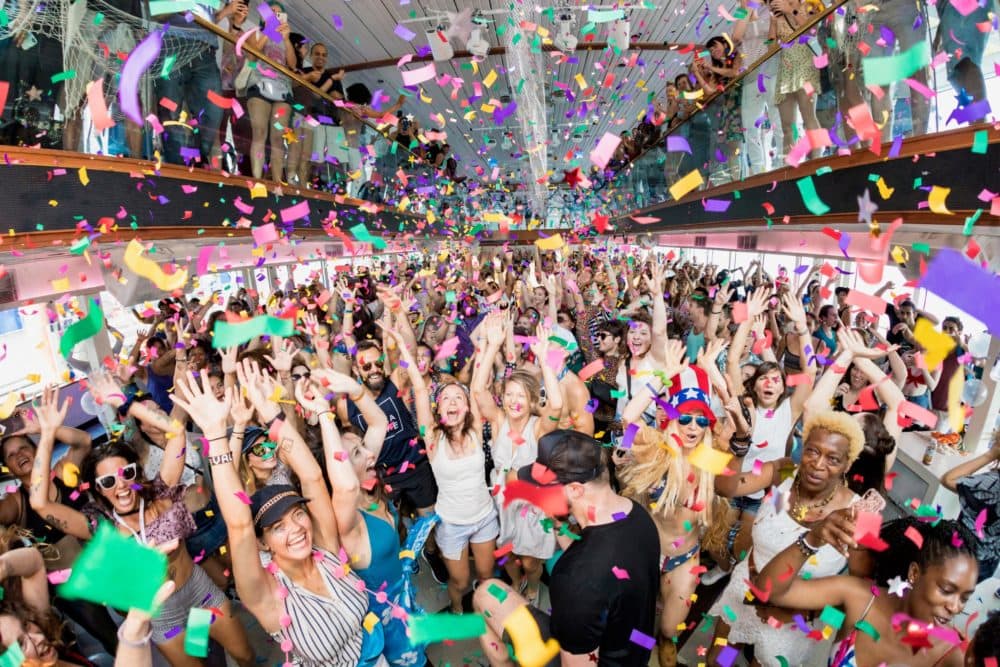 Time & Date
Thursday, March 21, 2019, 6:00 am
Event Location
WBUR CitySpace 890 Commonwealth Avenue Boston, MA 02215Open in Google Maps
Daybreaker is an early morning dance movement in 25 cities around the world and growing. It starts with a one hour yoga + fitness experience and then dance for two hours before heading off to work. You never know where the next location will be and what surprises are in store.
On Thursday, March 21, Daybreaker's next experience takes flight at WBUR CitySpace. What if we took all our preconceived ideas about what "being feminine" or "femininity" looked and felt like — and let them go on the dance floor?
Imagine airy melodies, hoop magic, alluring beats, special guests and a secret closing ceremony to welcome us all, however we identify.
Add a touch of futuristic vibes to your outfit. Get playful with metallics, glitter, and let starry skies abound. Then let's dance into a new season that pushes the envelope of equality to infinity and beyond.
See you on the dance floor.