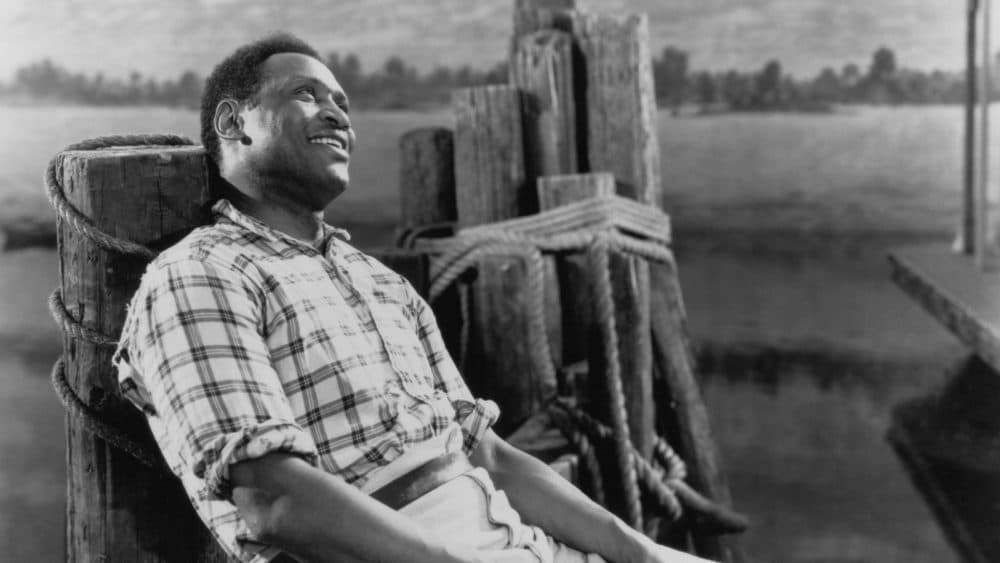 Time & Date
Tuesday, July 23, 2019, 6:00 pm
Doors open at 5:00 p.m.
Event Location
WBUR CitySpace 890 Commonwealth Avenue Boston, MA 02215Open in Google Maps
Boston Landmarks Orchestra Presents: Who Should Sing 'Ol' Man River?' Portraying Race Through Musical Theatre and the Concert Stage In 2019
Jerome Kern's iconic 1927 musical "Show Boat" has both a storied past and a controversial history. Unlike most Broadway musicals of its time, "Show Boat" put black and white performers side-by-side. Bringing black and white onto the same stage revealed the mixed-race roots of American popular music and "Show Boat" stimulated creative artists and performers to renegotiate the color line as expressed in the American musical.
But the musical and its various movie adaptations were not without controversy. Black characters were sometimes portrayed as little more than comic caricatures, and there was a tradition of casting many of the African-American roles with white actors in blackface. The original lyrics and dialogue freely use language that is considered simply unacceptable today. But noted performers such as Paul Robeson made text changes—sometimes subtle but significant—which have now become part of the performing tradition.
This community discussion looks at how race has been portrayed in musical theatre and the concert stage over the years, and addresses the broader topic of how race relations continue to be an undercurrent of American music in 2019.
Panelists
Emmett G. Price III, Dean and Executive Director of the Institute for the Study of the Black Christian Experience, Gordon Conwell Theological Seminary
Todd Decker, Chair of Music and Professor of Musicology and American Culture Studies, Washington University in St. Louis; author of "Show Boat: Performing Race in an American Musical" and "Who Should Sing "Ol' Man River"?: The Lives of an American Song"
David F. Coleman, Director of Choral Music, Dana Hall School; Director, Tufts University Third Day Gospel Choir.
Alvy Powell, American bass-baritone opera singer and a former member of the U.S. Army Chorus. Known for his performances at presidential events and for the role of Porgy in the George Gershwin opera "Porgy and Bess." Performed as Joe in "Show Boat" at Carnegie Hall in 2008.
Ashleigh Gordon, Violist; Artistic and Executive Director, Castle of Our Skins
Christopher Wilkins, Music Director, Boston Landmarks Orchestra
David Hodgkins, Music Director, Coro Allegro