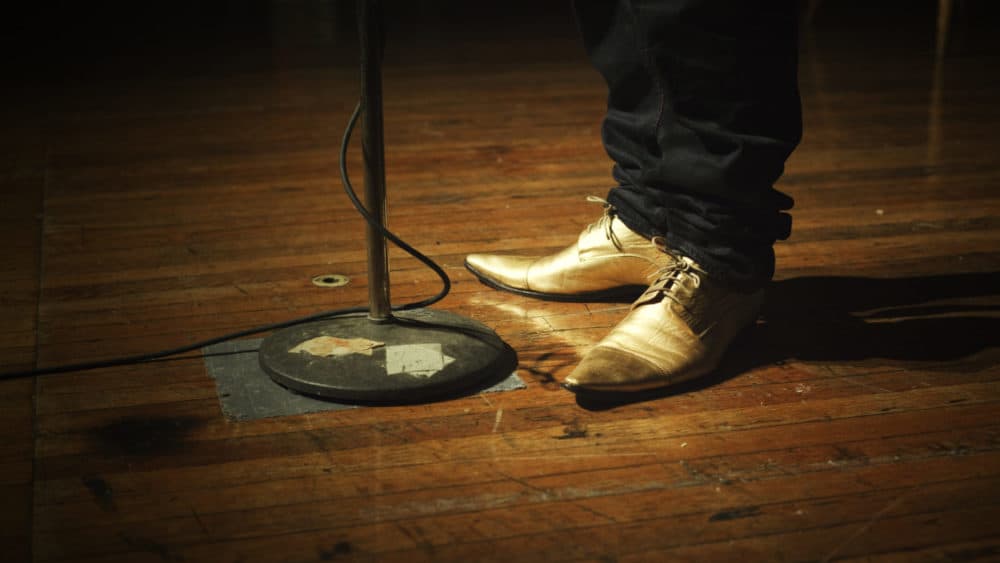 Time & Date
Wednesday, September 11, 2019, 7:30 pm
Doors open at 6:30 p.m.
Event Location
WBUR CitySpace890 Commonwealth AvenueBoston, MA 02215Open in Google Maps
WBUR is proud to be a media sponsor of The Moth, an acclaimed non-profit organization dedicated to the art and craft of storytelling. The Moth StorySLAM is an open-mic storytelling competition, open to anyone with a five-minute story to share on the night's theme. Come tell a story, or just enjoy the show!
The theme of this StorySLAM is "Neighborhoods."Prepare a five-minute story about communities. Nosy grandma two doors down, kids on the stoop, block parties and other local flavors. The guy at the corner store, the church down the road, the playground down the block. Keeping up with the Joneses, glass houses, cups of sugar, banging on the ceiling, parking spot battles or the girl-next door.
Tickets for this event are available one week before the show, at 3pm ET.