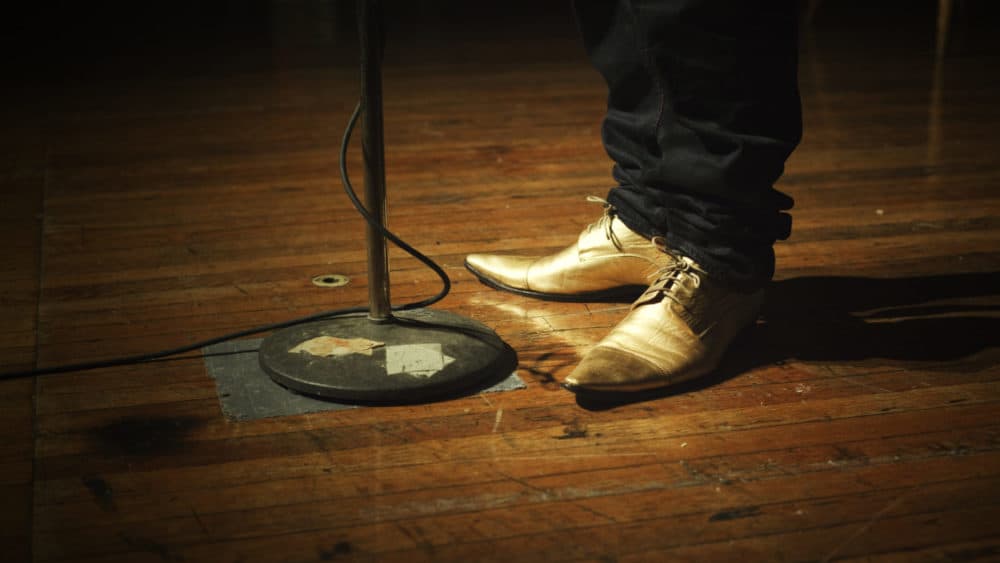 Time & Date
Wednesday, December 11, 2019, 7:30 pm
Doors open at 6:30 p.m.
Event Location
WBUR CitySpace890 Commonwealth AvenueBoston, MA 02215Open in Google Maps
WBUR is proud to be a media sponsor of The Moth, an acclaimed non-profit organization dedicated to the art and craft of storytelling. The Moth StorySLAM is an open-mic storytelling competition, open to anyone with a five-minute story to share on the night's theme. Come tell a story, or just enjoy the show!
The theme of this StorySLAM is "Traditions." Prepare a five-minute story about birthrights and rituals, customs and lore from those who went before. Friday night football or family FaceTime each Sunday. Chinese food on Christmas day or a New Year's leap into the ocean. Bat mitzvahs, Quinceañeras, first piercings or tattoos. Rites of passage that are dreaded or real comforts. Sometimes traditions are both!
Tickets for this event are available one week before the show, at 3pm ET