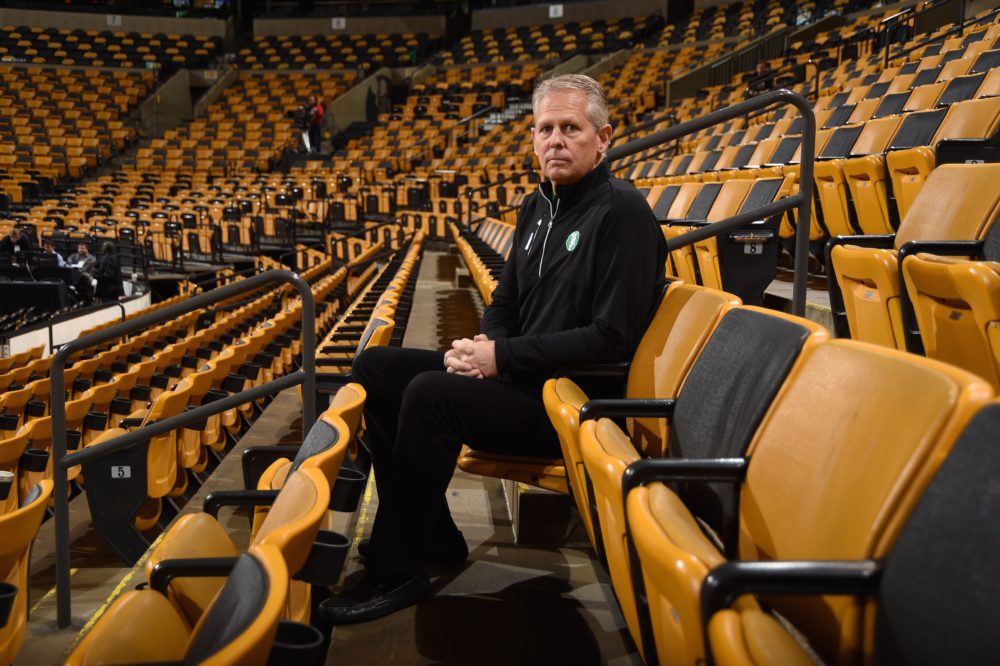 Time & Date
Friday, September 6, 2019, 6:30 pm
Doors open at 5:30 p.m.
Event Location
WBUR CitySpace 890 Commonwealth Avenue Boston, MA 02215Open in Google Maps
Before the NBA season starts, Danny Ainge joined WBUR Sports and Society reporter Shira Springer for a conversation covering his nearly 40 years in the league. The Celtics president of basketball operations talked about the team and his experiences as a player, coach, broadcaster and executive.
The Celtics drafted Ainge in 1981 and he won two NBA titles (1984, 1986) as a shooting guard with the team. Then, as president of basketball operations, he ended the team's championship drought with another title in 2008. He's been named an NBA All-Star and NBA Executive of the Year. He's played beside Larry Bird and against Michael Jordan. He's been mentored by Red Auerbach. And that all happened as the league exploded in popularity and cultural influence.