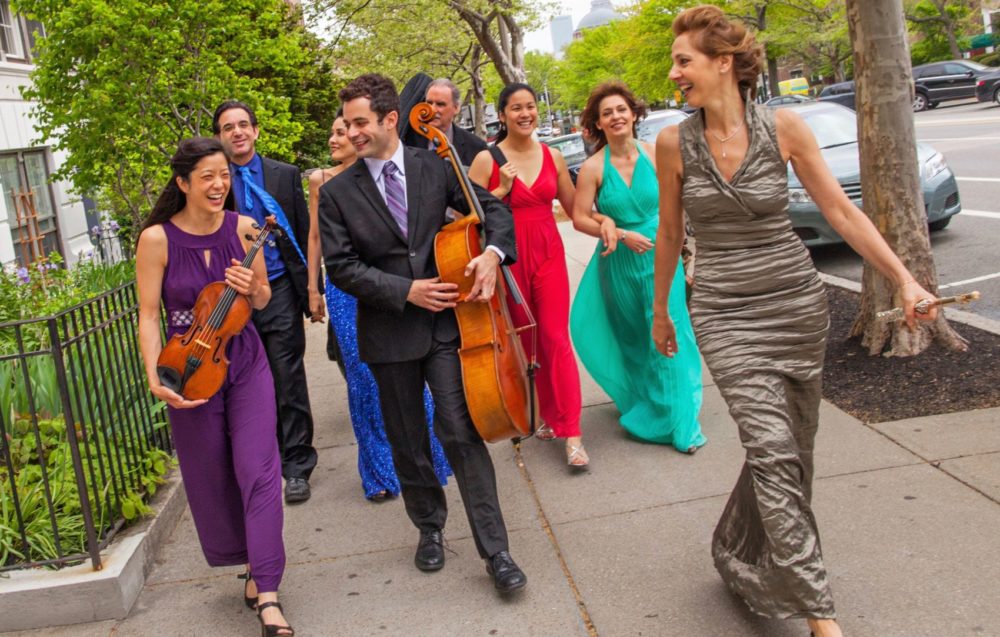 Time & Date
Sunday, September 22, 2019, 5:00 pm
Doors open at 4:00 p.m.
Event Location
WBUR CitySpace890 Commonwealth AvenueBoston, MA 02215Open in Google Maps
Renowned in Greater Boston for its "unstuffy, unpredictable, and unmatched" chamber music performances, Mistral explores the musical world of Marcel Proust, whose genius lies in his ability to capture the sensory experience and imaginary dimension of musical experience. "In Search of Marcel Proust" presents works by several composers who deeply inspired the author throughout his novel, "À la Recherche du Temps Perdu (In Search of Lost Time)."
This program will shed light onto some of these inspired influences through a pastiche of poignant selections by Fauré, Franck, Debussy and Saint Saëns, concluding with the complete Beethoven String Quartet Op. 130.  Flutist Julie Scolnik and harpist Krysten Keches will join Boston Symphony cellist Alexandre Lecarme, Australian violinist Sarita Kwok, Swedish violinist Julie Eskar and Italian violist Ettor Causa, in this most beguiling program.  With select readings from his novel, this concert will immerse listeners in Proust's world.
Tickets
$38.00 single tickets
$33.00 Mistral subscription ticket
$10.00 student tickets