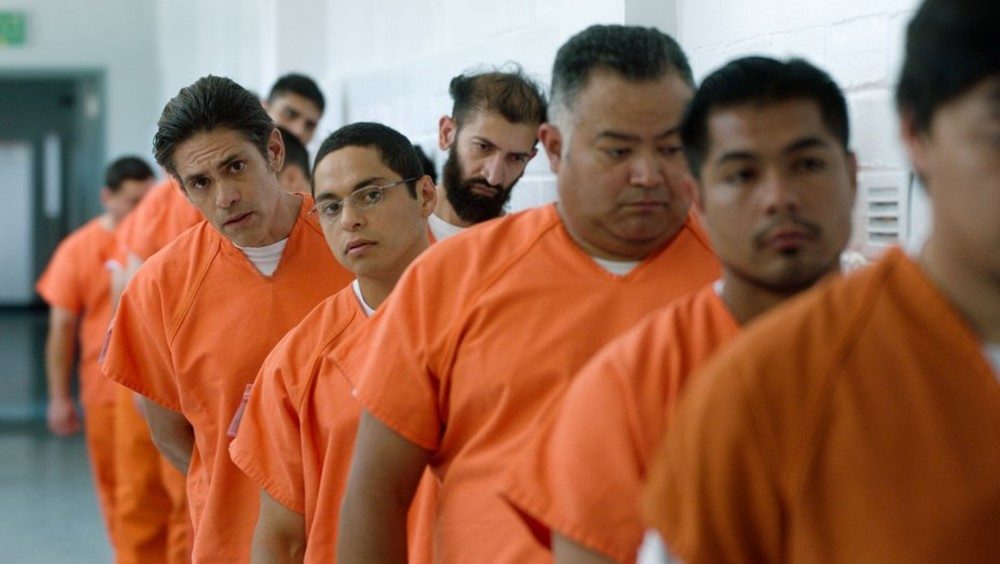 Time & Date
Wednesday, September 25, 2019, 7:30 pm
Event Location
Museum of Fine ArtsAlfond Auditorium465 Huntington AvenueBoston, MA 02115Open in Google Maps
Reporter Simón Rios will moderate a conversation with directors Christina Ibarra and Alex Rivera following the Boston premiere of their film "The Infiltrators" at the Boston The Boston Latino International Film Festival.
"The Infiltrators" is a docu-thriller that tells the true story of young immigrants who get arrested by Border Patrol, and put in a shadowy for-profit detention center – on purpose. Marco and Viri are members of the National Immigrant Youth Alliance, a group of radical Dreamers who are on a mission to stop deportations. And the best place to stop deportations, they believe, is in detention.  However, when Marco and Viri try to pull off their heist – a kind of 'prison break' in reverse – things don't go according to plan.
This opening night screening is co-presented by the DocYard.