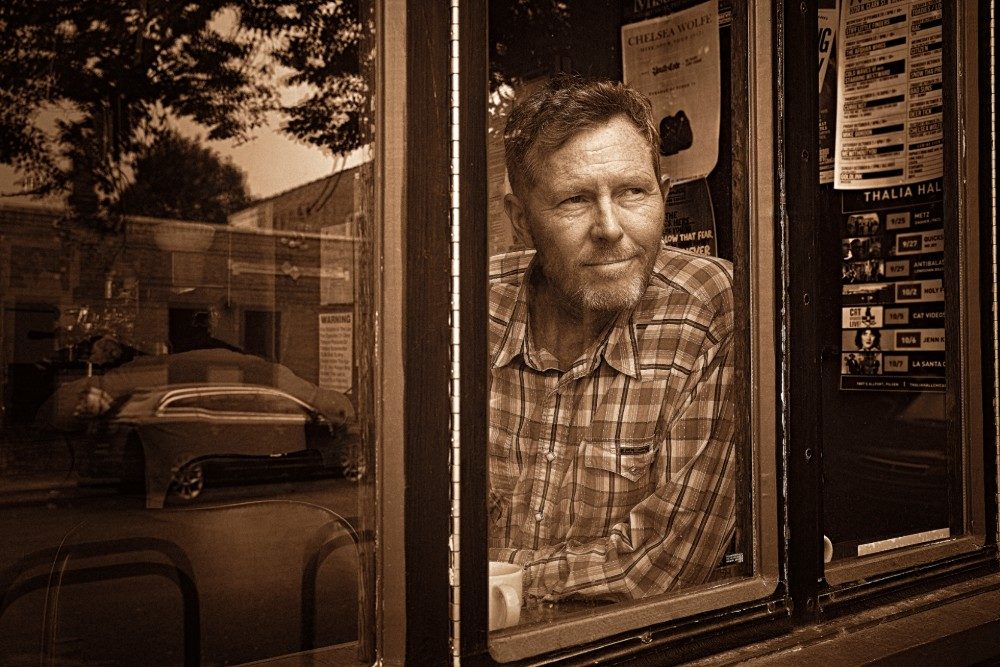 Time & Date
Thursday, September 26, 2019, 7:00 pm
Doors open at 6:00 p.m.
Event Location
WBUR CitySpace 890 Commonwealth Avenue Boston, MA 02215Open in Google Maps
Join us for an intimate concert featuring country singer-songwriter Robbie Fulks, accompanied by the eminent Boston-area guitarist, Duke Levine, an old friend but a rare onstage collaborator.
Fulks was born in York, Pennsylvania, and grew up in a half-dozen small towns in southeast Pennsylvania, the North Carolina Piedmont and the Blue Ridge area of Virginia. He learned guitar from his dad, banjo from Earl Scruggs and John Hartford records and fiddle (long since laid down in disgrace) on his own. He attended Columbia College in New York City in 1980 and dropped out in 1982 to focus on the Greenwich Village songwriter scene and other ill-advised pursuits.
In the mid-1980s he moved to Chicago and joined Greg Cahill's Special Consensus Bluegrass Band, with whom he made one record ("Hole in My Heart," Turquoise, 1989) and toured constantly. Since then he has gone on to create a multifarious career in music. He was a staff instructor in guitar and ensemble at Old Town School of Folk Music from 1984 to 1996. He worked on Nashville's Music Row as a staff songwriter for Songwriters Ink (Joe Diffie, Tim McGraw, Ty Herndon) from 1993 to 1998. He has released 10 solo records on the Bloodshot, Geffen, Boondoggle (self) and Yep Roc labels, including the influential early alt-country records "Country Love Songs" (1996) and "South Mouth" (1997), and the widely acclaimed "Georgia Hard" (2005).
His 2017 release, "Upland Stories," earned year's-best recognition from NPR and Rolling Stone among many others, as well as two Grammy nominations, for folk album and American roots song ("Alabama At Night").