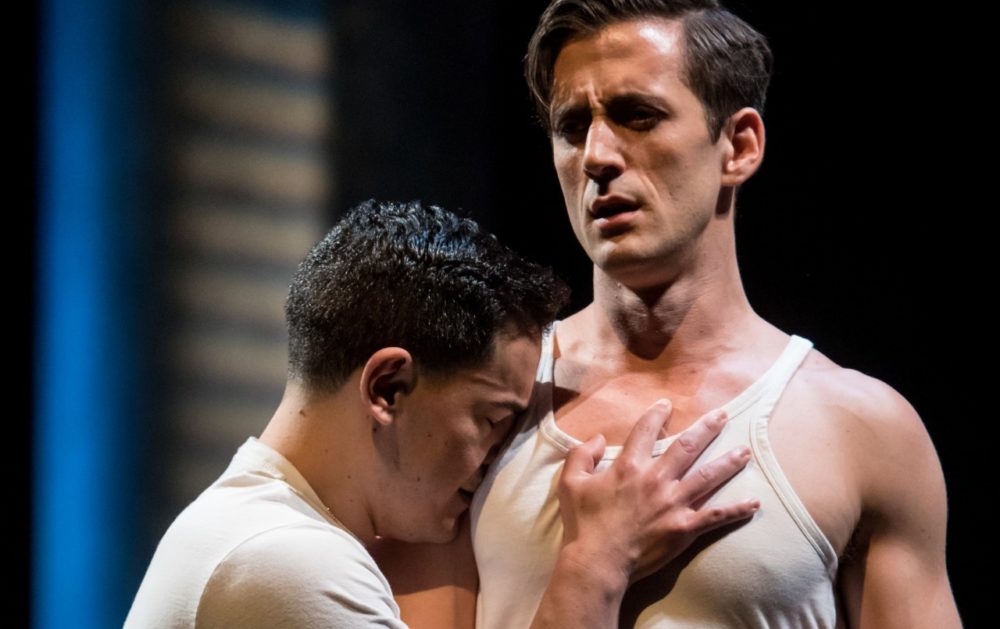 Time & Date
Tuesday, November 12, 2019, 6:30 pm
Event Location
WBUR CitySpace 890 Commonwealth AvenueBoston, MA 02215Open in Google Maps
Tickets available at the door. 
One day before the East Coast premiere of the opera "Fellow Travelers," based on the 2007 novel by Thomas Mallon, WBUR and Boston Lyric Opera bring Mallon, stage director Peter Rothstein and composer Gregory Spears to CitySpace to discuss the novel's reimagining as a contemporary opera. Interspersed throughout the conversation will be live performances from the opera.
Phyllis Hoffman, professor of music at Boston University, will moderate the discussion.
Refreshments will be served following the event.
About "Fellow Travelers"
Against a backdrop of 1950s paranoia in Washington, D.C., two men are swept into a passionate love affair, just as Senator McCarthy ratchets up his hunt for "sexual subversives" in the government. Based on the best-selling book by Thomas Mallon, "Fellow Travelers" is both a story of the heart and a taut political thriller, creating an instant contemporary classic.
WBUR Members save 10% on this event online or at the door. Event in partnership with Boston Lyric Opera.