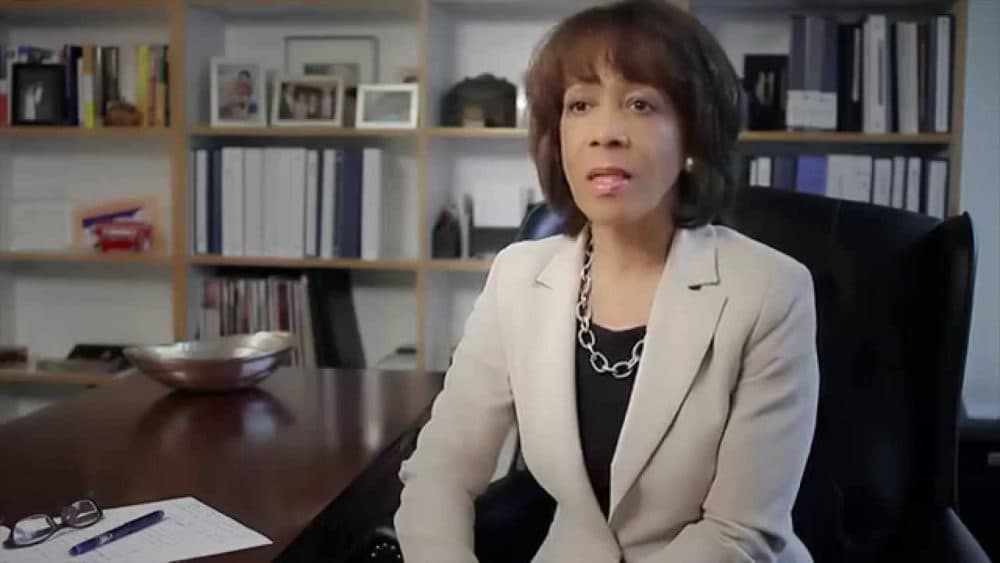 Time & Date
Thursday, November 14, 2019, 7:30 am
Event Location
Event Location TBDOpen in Google Maps
Tiziana Dearing, host of Radio Boston, will moderate a discussion with keynote speaker Deborah Jackson at the Greater Boston Chamber of Commerce's Women's Network Breakfast.
Jackson has dedicated her career to serving the people of Greater Boston. Whether as the Senior Vice President at Boston Children's Hospital, or leading one of the nation's largest American Red Cross units, she has put access to opportunity at the heart of a mission-driven life.
Now as president of Cambridge College, Jackson and her team work toward breaking down barriers to traditional pathways to education by offering its students flexible class schedules, connections to local business and civic leaders, and a state-of-the-art campus in Charlestown.
When she's not unlocking the potential of Cambridge College's lifelong learners or serving as the chair of Eastern Bank's board, she's a vocal advocate for closing Boston's talent gap and better preparing students to meet the workforce demands of the future.
At this Women's Network Breakfast, Deborah will discuss creating better pipelines to employment after graduation, seeing higher education as a social justice imperative and her ongoing commitment to diversity.