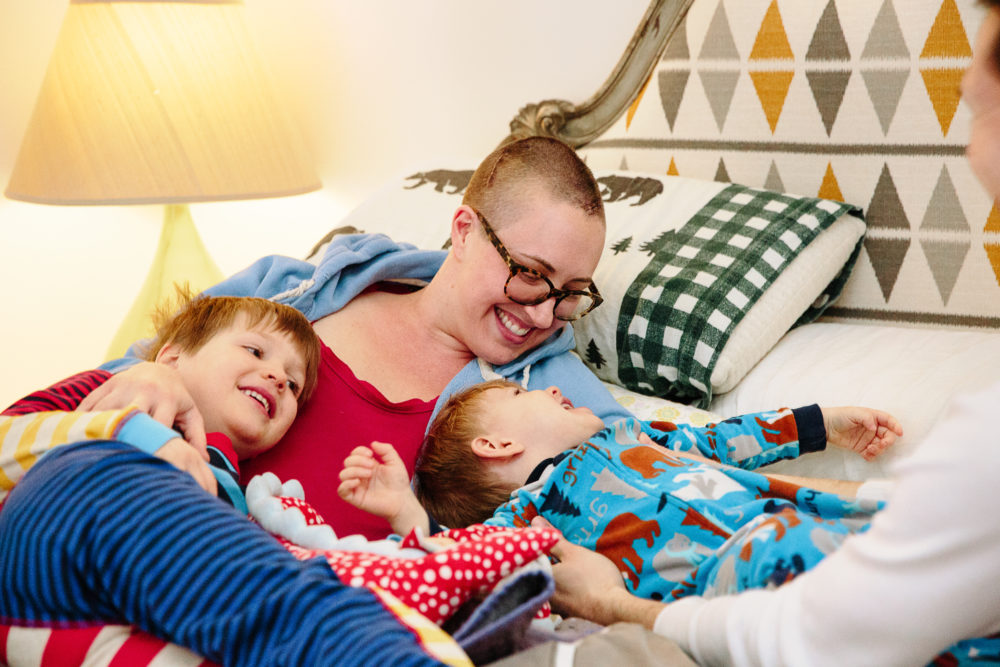 Time & Date
Thursday, December 5, 2019, 6:30 pm
Doors open at 5:30 p.m.
Event Location
WBUR CitySpace 890 Commonwealth Avenue Boston, MA 02215Open in Google Maps
Raising children is challenging even in the best of circumstances, but what happens when a parent of young children is diagnosed with a life-threatening illness?
Health Story Collaborative hosts powerful evening where three courageous women will share stories of parenting in the face of life-threatening illness. What questions have they been grappling with? How do they care for themselves and their children? What lessons have they learned?  Their wisdom transcends illness and parenting and is relevant to all of us as human beings.
Lila, 45, is a psychotherapist by training and the mother of two daughters, ages 8 and 11. She has stage 4 lung cancer and each day she is practicing the difference between "choosing to live rather than trying not to die."
Caroline, 35, is a writer and the mother of two sons, ages 4 and 7. She is living with glioblastoma—the most aggressive form of brain cancer—and was given a life expectancy of one year when she was diagnosed in 2017. She used to only write cookbooks but just published a children's book with her sons in mind. Her message: "Whether or not Mommy's body survives, my love is permanent and will shape them forever."
Betsy, 42, a chemistry professor, lost her husband Chris to glioblastoma—the same cancer that Caroline has—in January 2019. She has not only been grieving his loss, but forging ahead as a now single parent to their 12-year-old son and 8-year-old daughter.