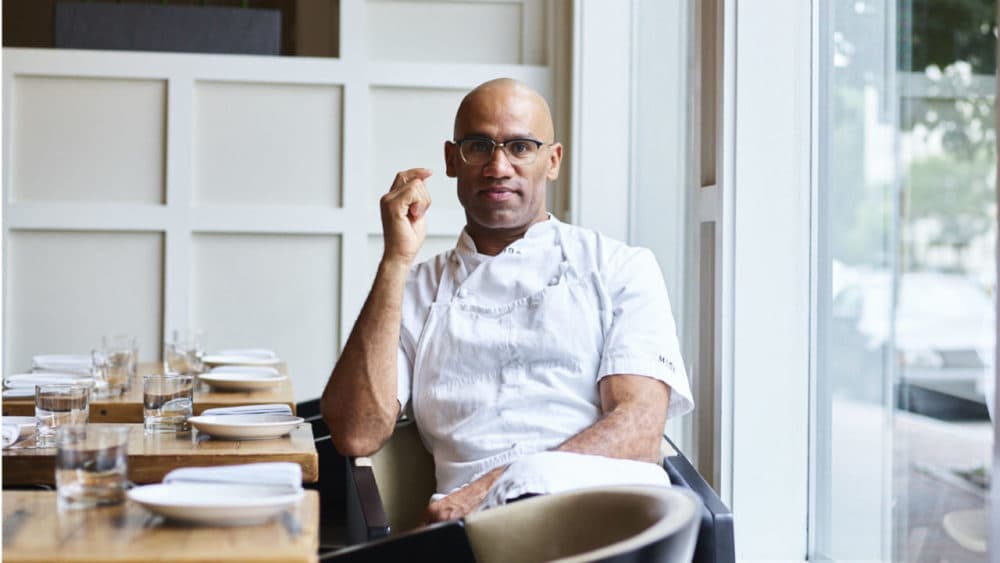 Time & Date
Monday, February 3, 2020, 6:30 pm
Doors open at 5:30 p.m.
Event Location
WBUR CitySpace 890 Commonwealth Avenue Boston, MA 02215Open in Google Maps
Curated Cuisine is WBUR CitySpace's monthly series featuring conversations with renowned chefs and restaurateurs.
Food writer and stylist Sheryl Julian interviews chef Douglass Williams. Born and raised in New Jersey, Williams was destined for the hospitality industry. With parents who loved to cook, he was taught to make scrambled eggs with a wooden spoon at just four years of age. At seventeen, following surgery for Crohn's disease and fueled by a newfound interest in wellness, Williams learned about cooking using clean foods and whole produce before eventually enrolling at Atlantic Culinary College.
After earning his culinary arts degree, Williams traveled the world learning from the best. From Thailand to Paris to New York City to Boston, he worked and staged at some of the best restaurants including: Boston's Radius and Coppa, Corton in New York City and Akarme in Paris.
In 2016 he opened MIDA, a South End neighborhood restaurant inspired by the simplicity of classic Italian culinary traditions with a welcoming neighborhood vibe. He is developing a second project, APIZZA, to open this winter in the new Hub Hall, North Station, Boston.