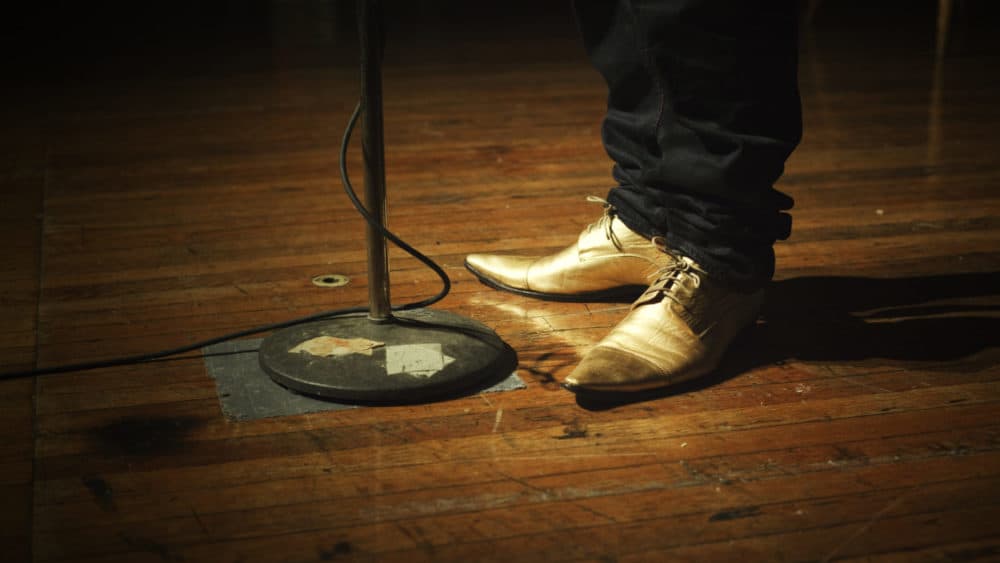 Time & Date
Wednesday, February 12, 2020, 7:30 pm
Doors open at 6:30 p.m.
Event Location
WBUR CitySpace890 Commopnwealth AvenueBoston, MA 02215Open in Google Maps
This event is sold out. 
WBUR is proud to be a media sponsor of The Moth, an acclaimed non-profit organization dedicated to the art and craft of storytelling. The Moth StorySLAM is an open-mic storytelling competition, open to anyone with a five-minute story to share on the night's theme. Come tell a story, or just enjoy the show!
The theme of this StorySLAM is "Love Hurts." Prepare a five-minute tale about a love that made you go OUCH. The agony of deferred love! The misery of good love, gone bad! The anguish of one-way love! Bring stories of your heart, kicked to the curb by the people or places or things you love...or used to love. Love that "Hurts So Good" also welcome.