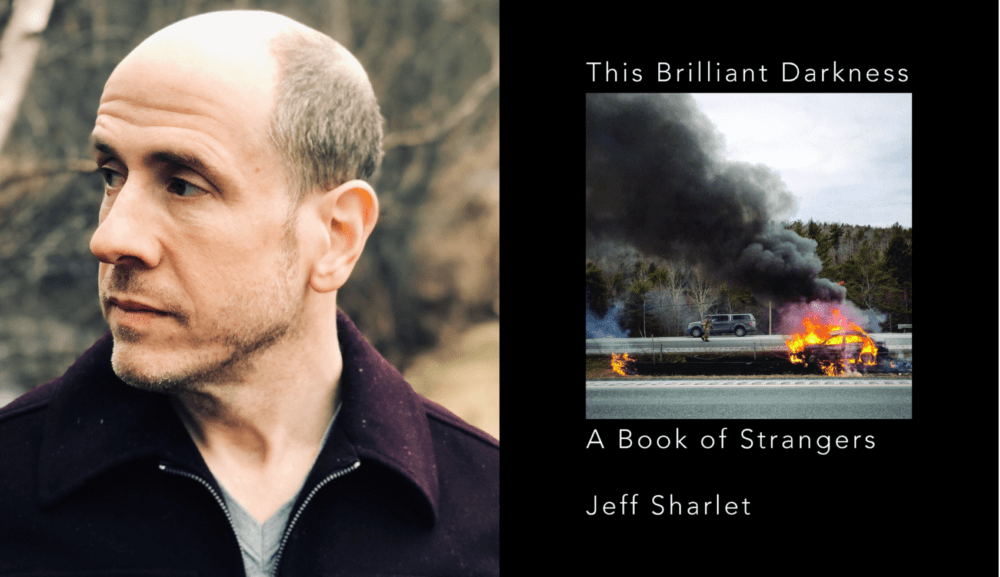 Time & Date
Monday, February 24, 2020, 6:30 pm
Doors open at 5:30 p.m.
Event Location
WBUR CitySpace 890 Commonwealth Avenue Boston, MA 02215Open in Google Maps
Author Jeff Sharlet discusses his new book, "This Brilliant Darkness: A Book of Strangers."  Known for his immersion journalism, Sharlet chronicles the lives of people living on the margin.
After publishing two previous works, "C Street: The Fundamentalist Threat to American Democracy," and "The Family: The Secret Fundamentalism at the Heart of American Power (which was adapted for a five-part Netflix series)," Sharlet felt the need to focus on the powerless in our society.
Christopher Lydon, host of Radio Open Source, moderates the conversation.
About "This Brilliant Darkness" 
Jeff Sharlet dives deep into the darkness around us and awaiting us.
This work began when his father had a heart attack. Two years later, Jeff, still in his forties, had a heart attack of his own. In the grip of writerly self-doubt, Jeff turned to images, taking snapshots and posting them on Instagram, writing short, true stories that bloomed into documentary. During those two years, he spent a lot of time on the road: meeting strangers working night shifts as he drove through the mountains to see his father; exploring the life and death of Charley Keunang, a once-aspiring actor shot by the police on LA's Skid Row; documenting gay pride amidst the violent homophobia of Putin's Russia; passing time with homeless teen addicts in Dublin; and accompanying a lonely woman drifting into dementia, whose only friend was a houseplant, on shopping trips.
Defined by insomnia and late-night driving and the companionship of other darkness-dwellers—night bakers and last-call drinkers, frightened people and frightening people, the homeless and the lost (or merely disoriented), other people on the marginS, "This Brilliant Darkness" erases the boundaries between author, subject, and reader to ask: how do people live with suffering.
About Netflix's "The Family"
An enigmatic conservative Christian group known as the Family wields enormous influence in Washington, D.C., in pursuit of its global ambitions. Starring James Cromwell, David Rysdahl and Ben Rosenfield.