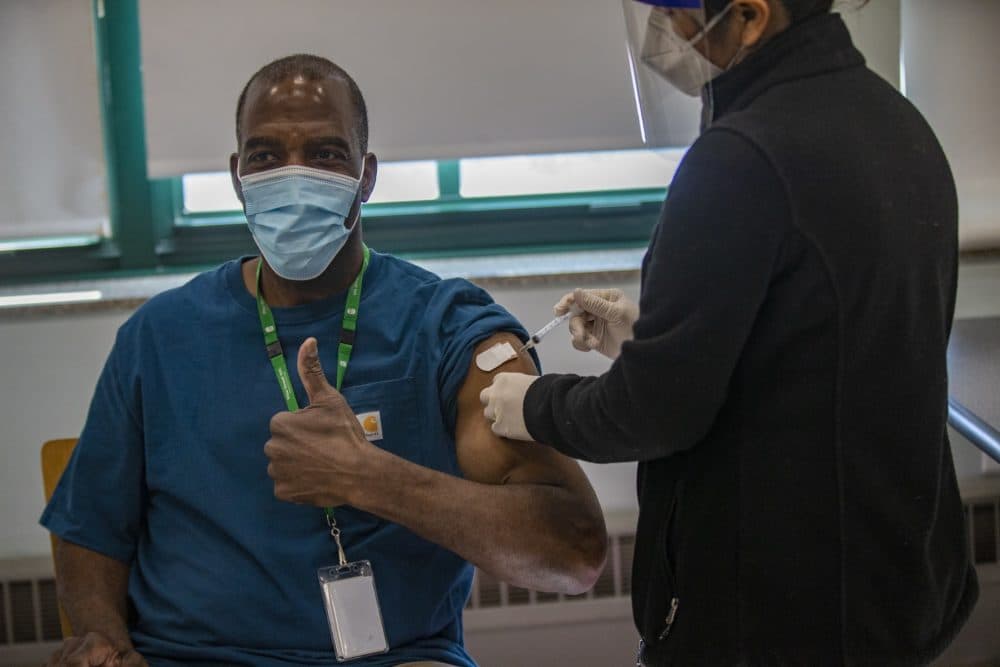 Time & Date
Tuesday, March 2, 2021, 6:00 pm
Event Location
WBUR CitySpace Virtual EventOpen in Google Maps
Ticket Price
Free
Join us for the third event in a four-part WBUR Town Hall series on the science, roll out and safety of the coronavirus vaccine. 
Essential workers, prison populations, nursing home residents, the elderly and immunocompromised are first in line for the coronavirus vaccine. Are there other vulnerable populations who should have priority? Should employers mandate vaccinations to protect their workforce? What about those who will refuse the vaccine because of their beliefs?
Endless Thread podcast hosts Ben Brock Johnson and Amory Sivertson, explore the history of vaccine adoption. Then, senior correspondent and host Deborah Becker engages Akilah Jefferson Shah, allergist-immunologist and bioethicist at Arkansas Children's Hospital, to discuss coronavirus vaccine ethics and equity and take your questions.
Join the conversation! Submit your questions to us before and during the event here.
Related Reading
Teachers Unions Unhappy With Baker's Decision To Move Senior Vaccines Ahead Of Educators
'I Said Yeah, I Want To Get That Shot': Pine Street Inn Shelter Residents Start Vaccinations, While Many Still Hesitant
Incarcerated Person In Washington Calls For Prisoners To Receive Early Vaccine Consideration
Get the latest on vaccine safety protocols, side effects and local distribution plans in your inbox. Sign up for our coronavirus newsletter and alerts.